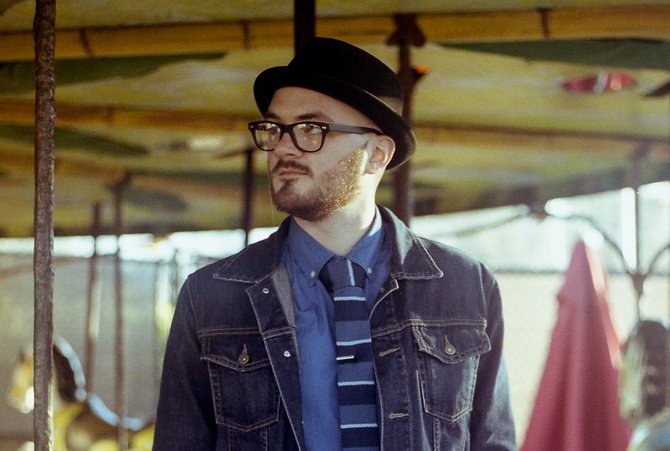 Shortly after the 2012 release of their debut album, "A Happy Home or Your Haunted Heart," the members of Hattiesburg-based indie-rock band The Mount Rushmores decided to go their separate ways. For former Mount Rushmores lead singer Jeremiah Stricklin, the only way to go was to a solo project, called Oh, Jeremiah.
The name came from people misspelling Stricklin's first name while still leaving open the possibility for other musicians to join him in the future. "It's a solo name that can sound like a band, too," Stricklin says. "Either way, it's always going to work."
Stricklin is still the quirky, complex, and insanely weird songwriter and lyricist that he was before, but unlike with the full band, he can now explore his love for acoustic folk music.
"The Mount Rushmores was a rock band with a folk lead singer, now I'm just a folk lead singer," he says.
"I can write songs in a folk style that are meant to be recorded in an acoustic folk style. I can use new instruments and tools in the studio and can make my songs even more personal."
Stricklin's latest solo album, "Our Very Own Kingdom," set for an April 29 release, will give a new, honest glimpse of his songwriting skills as well as his past life that may not be as obvious when he uses clever metaphors to represent people and events.
"It's a transparent view into my life," Stricklin says. "Almost like a voice for the voiceless. I may say things that you don't know how to say." Album personnel includes his brother Josh Stricklin, Cody Carpenter, Erin Raber and Bryson Hatfield.
With acoustic folk influences such as Ryan Adams, The National and Stricklin's idol, Josh Ritter, "Our Very Own Kingdom" gives the listener an adventure with constant changes in tempo and tone, as well as an entertaining lyrical.
"The first track on the album is called "Two Animals," so I thought it would make it weird but still cool to do that. It really turned out to be a cool idea. A lot of artists would talk themselves out of something like that, but I decided that it's OK to be weird."
Stricklin and his band like to be known for their constant touring and tireless work schedule. "We may not be the best, but people know how hard we work," Stricklin says. "We always are coming up with ideas to make it more fun and interesting." Oh, Jeremiah is getting ready to hit the road with another tour stopping in St. Louis, Minneapolis, Nashville, Chicago and New York.
"I love Mississippi, but I like to take Mississippi music all over the place" Stricklin says. In addition to the national tour, he is hosting the release party for "Our Very Own Kingdom" at the Thirsty Hippo in Hattiesburg May 2.
Oh, Jeremiah performs at 8:30 p.m. April 17 at The Iron Horse Grill (320 W. Pearl St., 601-398-0151). "Our Very Own Kingdom" will be available April 29 on iTunes and Amazon. Visit ohjeremiahmusic.com, and find Oh, Jeremiah on Facebook.
More stories by this author
Support our reporting -- Follow the MFP.