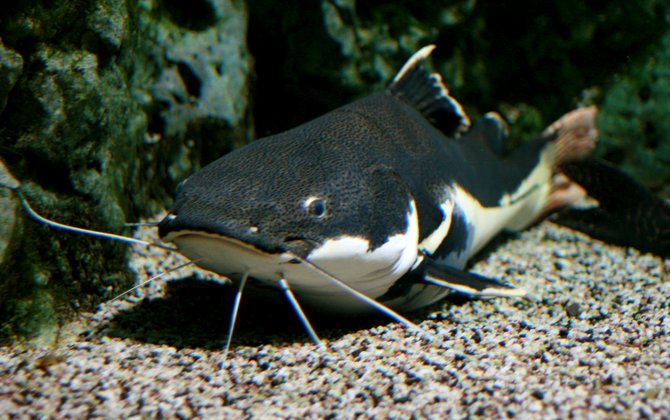 When it comes to seafood, Mississippi may not be the first state on most folks' lips, but we enjoy an abundance of seafood from both the Gulf Coast and the state's rivers and lakes. Here are some of our native eats from the sea and some interesting things about them.
CATFISH—Before "catfishing" became an MTV-era way to prank someone, the word simply referred to fishing for Mississippi's most classic of seafoods. The Mississippi Delta began seeing catfish farms pop up in the 1960s, and these days, the area is teeming with the whiskered fishes.
SHRIMP—A few different species of Mississippi Gulf shrimp are harvested from the Gulf Coast. Mississippi Gulf Coast Seafood's website (msseafood.com) describes three of them, described by their colors—brown, white and pink. All can be found year-round, although brown and pink shrimp see a peak season from May-September and white shrimp's peak season is May-November. Brown shrimp are the smallest, and taste somewhat salty. They can change their color to match their environment, but are usually a sandy brown hue, and can be distinguished by grooves on their shells. White shrimp offer a milder flavor, more tenderness and an easy-to-peel shell. Pink shrimp are also mild and a bit sweet, popular for boiling. They are the largest of the Mississippi Gulf varieties, growing up to 11 inches sometimes.
CRAB—Mississippi harvests Blue Crabs year round. They get their name from a soft blue hue on their claws, but like most crabs, turn orange when cooked.
OYSTERS—The Mississippi Gulf Coast also produces oysters year-round, although they peak September to April. They have white to gray shells and can grow to 8 inches with meat that can be firm or tender.
CRAWFISH—While Mississippi does produce some mudbugs, it harvests only a fraction of the number of crawfish our neighbor Louisiana does.
FINFISH—The Mississippi Gulf Coast Seafood website describes several of our state's locally available fish. Here are just a few:
Black Drum, a versatile fish similar in flavor to red snapper. It is the largest species of drumfish, growing to 90 pounds or more. Black Drums eat oysters, among other things, using their powerful jaws to crush the shells.
Mississippi Gulf Flounder, a type of flatfish, is a flaky, delicate species, often topped with lemon. It's a smaller fish (up to 15 inches and two pounds), and the website msseafood.com says "Mississippi Gulf Flounder is a left-eye flounder, which means the left side is the 'up side' of the fish."
Red Drum is a popular sport fish, growing to almost five feet and 95 pounds. The coppery-bronze fish is harvested in the colder months.
Mississippi Gulf Red Snapper is a versatile fish, with light, moist and mildly sweet meat. It swims in deeper waters than a species like the Red Drum, preferring rocky bottoms, ridges and artificial reefs, msseafood.com states.
Lane Snapper sees a peak season of March-June. Similar to Mahi-Mahi, its white meat has a delicate flavor. It can be caught in shallower waters and is recognizable by its rose color, with a greenish tint on back, and pink and yellow lines on its sides by a black spot.
Yellowtail Snapper must be at least a foot long to harvest in most places, but can be found year-round. It features a yellow stripe and light, flaky meat.
Mississippi Spotted Sea Trout is one of the most sought-after saltwater fish species, msseafood.com says. It is a smaller species, averaging just under 20 inches in length for males and 25 inches for females. Its peak season is January-May.
ALLIGATOR—Although it is not typically considered seafood in most restaurants' menus, alligator is gaining popularity as a niche food item. The American alligator is native to Mississippi, but hunting alligators wasn't always allowed in the state. Now, Mississippi has a handful of alligator farms, as well as the population in the Ross Barnett Reservoir, and the state gives out a select number of alligator hunting licenses each year.
Sources: msucares.com, msseafood.com, deltapride.com
More like this story
More stories by this author
Like independent media outlets around the world, the Jackson Free Press works hard to produce important content on a limited budget. We'd love your help! Become a JFP VIP member today and/or donate to our journalism fund. Thanks for considering a JFP VIP membership or one-time support.