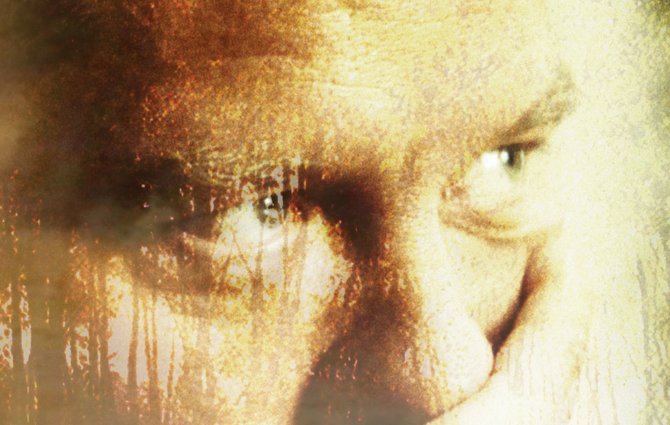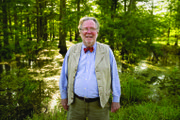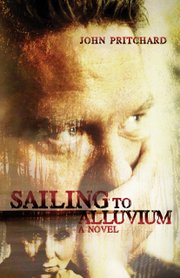 Talking with John Pritchard is kind of like getting on a verbal roller coaster, as he bounces from one topic to another, excitement evident underneath the smooth southern cadence of his voice. Pritchard's excitement is due to the release, "Sailing to Alluvium," the third novel in a series set in the Mississippi Delta. Pritchard talked to the JFP by phone about his writing journey and his new book.
How did you get into writing growing up?
Well, I just wrote things, even just on the backs of envelopes and whatnot. When I was about 20, I tried to write a novella. ... Then, later in life, I made my living writing as a copywriter, that is to say an advertising writer and a PR writer for about 10 years in my 40s and early 50s. And I was a songwriter in Nashville in the 1970s for about 10 years. I was sort of successful as a lyricist. ... We had a Captain and Tennille single that got up to No. 13 on the Hot 100 list.
Was a novel your ultimate goal?
I really have wanted to have a book of my own published by somebody great from the time I was about 17. That finally happened when I was in my mid 60s. But I had been writing all those years one way or another.
I lived in New York a couple times, and I used to keep manuscripts in my refrigerator. That was one of the most convenient places since I didn't have any food in it. And I was a copy boy for The New York Times, and then I was a news clerk for the Times. Back then the editors did everything with paste pots and scissors.
But, in any case, I really wanted to be a writer. I didn't want to be an author; I'm not really fond of the word "author." Now, since the (personal computer) is out there, everyone can be an author. I sometimes say, heavens, there's just too many authors. I like to make the distinction between writer and author, and I like to make the same sort of distinction between teacher and educator.
This book is third in a series, right? Tell me about writing the first one.
Yes, it has now become a series. I was about 57, and I was here in Memphis, and I said, "Look, Pritchard, you always thought you were going to write a big, beautiful book about the Delta." I thought I was going to be like William Alexander Percy or William Faulkner, who knows. I had a manuscript at the time I was working on, but I realized it just wasn't working.
I said, "Maybe you shouldn't write a big, beautiful book. Maybe start with a small and not-so-beautiful book." Well, as it turned out, the book was small, but it was quite beautiful, even though it was very profane.
Junior Ray was a character in this larger work about the Delta, and I took him out and let him tell the story rather than me as narrator.
That book was called "Junior Ray," and it came out in 2005. Publishers Weekly in New York called it "hilariously tasteless." The Mobile Press Register said it might be the most profane book in recent history. It made quite a splash, and I loved every minute of it. Barnes & Noble called the book one of the top 10 debut novels of 2005.
This book is a continuation of that.
Did you intend for the first one to kick off multiple books?
Yeah, even before I published, I thought, "Well shoot, I've done this, maybe I should do two books." So I ripped off a couple things that became the nucleus of the second book, which was called "The Yazoo Blues."
Each book has become bigger than the one before it. I meant for this book way back to be mainly the prose poetry of the psychotic Leland Shaw writing in his empty plantation ledgers. But the book has that and more.
How would you describe "Sailing to Alluvium"?
I would describe it as a massively defining work by me. It brings full circle things that were in the first book and in the second book.
People sometimes ask me (about) my influences. And perhaps they would expect me to say, and somewhat rightly so, Tennessee Williams and Faulkner and William Alexander Percy and Flannery O'Connor. But the truth is, some of my strongest influences were Al Capp and his L'il Abner and Chester Gould and his Dick Tracy.
Do you consider yourself a writer tied to the Delta?
Not tied to the Delta. I lived out in the world a lot. It's not that one is tied to the Delta, but I think a lot of writers write about what made them, one way or another. If I had grown up in the streets of Chicago, it would be that.
There is a sort of driving force that makes me do what I do, which is probably true of all artists and even businessmen. ... This character wakes me up at night saying things, and I have to get up out of bed and write them down or I'll forget them.
What is the reaction to the profanity you were mentioning earlier?
I have friends and relatives that won't read the book because of the profanity, but the thing is, it's funny as all-get-out; it really is the funniest thing in the world. And when you read it silently, it really doesn't bother you.
Why did you decide to keep the profanity in there?
I made that decision when I created Junior Ray. All the world needs is another stock southern deputy sheriff. How much redneck humor can we have out there? So I thought about two or three people I had known as a boy growing up. The men used profanity not for shock value; it was really just their speech patterns, part of the rhythm of the way they spoke.
What do you expect readers to like about this book?
My copies came, and it really is the most beautiful thing you've ever seen in your life. And, really, readers get two books for one, because they get (Leland's psychosis as well as) Junior Ray and Voyd being "diktectives"—and Junior Ray and Voyd Mudd listening underneath Miss Attica's house with stethoscopes (laughs heartily), and while they are under there, they find Merigold Potts hiding. There's just a ton of stuff. I'm just really proud of the book.
My books are very profane, but in the hundred or so pages of Leland Shaw's writing in this, there's no profanity at all. It's absolutely sublime.
In the end, Leland Shaw says, talking about mad women, "And yet I have noticed, the truly sane never seem to take the obvious route, and like Columbus, they always think they are in India. They do not trust implicity, I've observed this. Perhaps it is for one thing, they do not hear the voice of God giving them directions, as do mad women and men who think they are Napoleon. ... My sadness is massive, and my regret, my regret is without measure. In the end, the only thing I can think to say for myself is that I have always wanted to be better."
John Pritchard will read from and sign "Sailing to Alluvium" at Lemuria Books (4465 Interstate 55 N., Suite 202) Thursday, Nov. 7, beginning at 5 p.m. Books are $27.95.
More like this story
More stories by this author
Like independent media outlets around the world, the Jackson Free Press works hard to produce important content on a limited budget. We'd love your help! Become a JFP VIP member today and/or donate to our journalism fund. Thanks for considering a JFP VIP membership or one-time support.