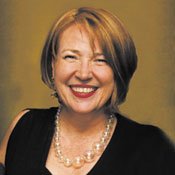 We have an amazing staff. And I don't just say because they work for me at the Jackson Free Press; I say it because of what they have to weather in order to help our collective mission to lift Jackson and Mississippi off the bottom.
It is especially obvious during election times and when we're publishing investigative series. People throw darts and bricks at us because we don't just hop on their bandwagon or because we dare to question. They question our independence (which is amusing--if they only knew how many of our closest friends and supporters we anger), and they try to discredit us every way possible.
It would be one thing if they just focused on publisher Todd Stauffer and me. We made the decision to do a hard-hitting progressive newspaper in the middle of Mississippi, and we knew it wouldn't be easy. Even people who love what we do often aren't ready for us to fully fulfill our news reporting obligation when it targets something they own or want to happen or someone they want elected. We get that.
But many of our detractors can make life hard here for all of our staffers and even our interns. Frank Melton used to love to not only declare that he would "shut you down!" but also harangued our interns for choosing to train here. We know a few adults who still tell interns to stay away.
A member of our sales team even got cornered at church the other day about our recent coverage of one of the mayoral candidates. It was good and necessary coverage, the kind they train us in journalism school to do. But a business person got yelled at about it.
But here's the thing: This team can take it. They are tough, and they are talented, and they have grit. I've often declared that "we have the best staff ever," but that has never been more true than right now, and during times that have tested our will.
Our news coverage is simply stellar now. News editor Ronni Mott--whom Tyler has started calling Mottzilla because she's so tough--is leading a hard-hitting, heavily researched news team. Uber-talented reporter R.L. Nave is a quiet-spoken, impeccable writer and thoughtful reporter who is doing our best state coverage ever. And Tyler Cleveland, our newest reporter, slammed into this office and city coverage like he'd been doing it for decades. We suspect that has something to do with his growing up with a journalist as a daddy; recently, long-time columnist Bill Minor told me he'd known Tyler since he was a child and that he is "going to make a fine newspaper man." Bill Minor doesn't say anything he doesn't mean.
Photographer Trip Burns is a key part of the news effort, and I love seeing him dash out the door to shoot a protest at the clinic, a bank robbery or a secretary of state. He's meant to be in this business, too. And Dustin Cardon, our JFP daily and web editor, provides a focused, steady effort to continually getting news out through our website and social media. (In fact, I attribute much of our record-setting page views of late to Dustin's focus and hard work, not to mention all of those campaign-finance PDFs that he got on the site quickly.)
Then there's Kathleen Mitchell and her team. Kathleen joined as our features editor about a year ago, and has ramped up our lifestyle and entertainment coverage to a place it's never been, and she is getting us organized so that the news team can focus on what we do best.
Kathleen's newest hire, editorial assistant Amber Helsel, is an excellent writer and editor fresh out of the Ole Miss journo school, and her BOOM Jackson editorial assistant Leigh Horn is making the magazine run on time, no matter how much the rest of us try to thwart her efforts. And her style and class are perfect to help shape BOOM's lifestyle vibe.
Latasha Willis is a remarkable woman who does the best events listings in the state, as well as helps with production of the newspaper and magazine. She's simply amazing. And she now has a partner-in-crime back in her cave since the cheery, delightful Tommy Burton joined us as music listings editor.
And that's just the editorial team. It's small, lean and nimble, and I couldn't be prouder of the work they're doing.
Of course, add to them a remarkable design team (Kristin Brenemen and Andrea Thomas), new director of operations David Joseph and bookkeeper Aprile Smith, and distribution manager Richard Laswell and his excellent driver team. Throw in Todd's sales force--Kimberly Griffin, David Rahaim, Samantha Towers and Brad Young (who's about to leave us for a military stint) and our freelancers and interns--and you can quickly see why life is good at the JFP. We're doing what we started this business to do--probing news coverage, supporting locally owned businesses and promoting cool stuff to do in Jackson--and we have a team that rocks that mission.
I've always said that people are the most important thing. Who does a story affect? Who is on the other side of the money trail? Who doesn't want us to know (so, of course, we must know)? Who is hiding something? Who is the unsung hero of the week? (See jfp.ms/people for hundreds of unsung heroes.)
It is the people who work here now, and who have worked here, who make the long days worth it. Knowing that we can sleep well at night because we've done everything we can do to report an important story others are scared to touch keeps us all going--and that includes the whole team. Because this news dream team is no stronger than the people in all our departments.
And we are never stronger than our readers. One way we can keep plugging away even when under intense fire from people who want us to shut up is that we hear from so many of you. Even in intense election seasons like this one, the support calls, emails and posts always outnumber the negatives. They always have, and now even more so than ever.
We hope we've built a trust with our readership and our community. We don't report anything that we do not believe is important to our mission and the future of Jackson. We are here to do what Todd calls "the hard stuff." That is, anybody can set up a blog or print a zine with words on it. Our job is to develop sources, dig, write, edit, design, and interview people about stuff they'd rather not discuss. Good journalism outlets do "the hard stuff."
We know our work matters because you tell us it does. And there is no way that we can thank you enough for that.
More like this story