What's good for the heart is also good for the brain. That premise connects the work of Thomas Mosley to traditional medicine, which is concerned with treating ailments of the body.
Mosley, 52, is the director of the MIND Center at the University of Mississippi Medical Center. The acronym stands for Memory Impairment and Neurodegenerative Dementia. MIND's primary focus is research into the physical causes of dementia, including Alzheimer's disease, the most common form of the disease. The National Institute's of Health is the primary supporter of that research.
People usually connect dementia with the aging process, but a number of other issues can cause it, from head injuries and blot clots to Parkinson's disease. Essentially, the term covers changes in cognition--memory, language and attention--that interfere with everyday living. A person may forget the purpose of common objects, for example. Or--more complicated than just losing things--they may forget that they are having problems remembering things.
"You forget what you've forgotten," Mosley said.
"Most of the studies have been focused on how and why your brain changes as you get older," he continued. "Part of that, early on, was just how the brain changed with age. Later, that became more (about) who's getting dementia ... how can we predict it; what are the risk factors for it?"
Doctors know little about risk factors for Alzheimer's disease--much less than, say, risk factors for heart disease, mainly because research funding has focused mostly on physical illnesses.
"The fact is, now we're living longer than ever before," Mosley said. The population of Americans 65 and older will double in the next 20 years; people 85 and older will quadruple in the next 30 years. Right now, about half of the over-85 crowd will develop dementia, he said. That makes it imperative to find ways for people to stay healthy even as they age.
"It's a huge problem," Mosley said, "and the No. 1 reason people end up in nursing homes. It's also going to cost younger taxpayers massive amounts of money if the American health-care system doesn't understand it well.
"The scary part is the numbers. The hopeful part is that when we have invested in research we have found treatments. ... We're going to have to spend some money on (dementia) if we're going to do something about it," he said.
While researchers have yet to find a definitive treatment for dementia, they are beginning to understand risk factors.
Starting in 1987, MIND has been a participant in a long-term study of about 16,000 people in different areas of the country: Minneapolis and St. Paul, Minn.; North Carolina; Baltimore, Md.; and Jackson. Participants began the study in middle age; now, 26 years later, they range in age from about 60 into the 90s. Ninety-three percent of the original study participants who are still living remain part of the research.
Researchers are starting to see what lifestyle and other factors play into dementia. Minorities tend to have higher rates of dementia, for example, and genetics play a big role.
"The way we're really going to have to approach this problem is with prevention," Mosley said, who has been involved with the study since the early 1990s. "But we're not there, yet."
One of the first results that surprised Mosley is that early, small changes in the brain that doctors at one time thought were innocuous can affect people much more--and much earlier--than first realized. Cardiovascular health, for example, is connected to brain health.
Some of the things that may well help people avoid dementia include being intellectually and socially active, along with exercise and a healthy diet. Starting and maintaining those habits throughout your life is important to your brain as well as your body.
"The better brain you have--the more active, the more enriched it is--that's probably protective," Mosley said.
The Band Perry, 2011 Country Music Association New Artist of the Year, will headline a benefit concert for the MIND Center in May at Thalia Mara Hall. Tickets go on sale today at Ticketmaster and range from $25 to $42.50.
More stories by this author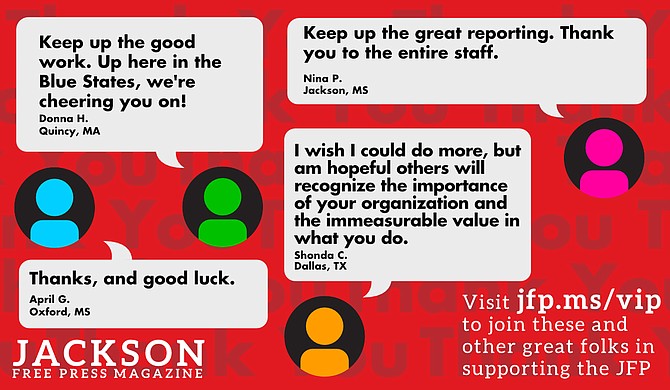 Thanks to all our new JFP VIPs!
COVID-19 has closed down the main sources of the JFP's revenue -- concerts, festivals, fundraisers, restaurants and bars. If everyone reading this article gives $5 or more, we should be able to continue publishing through the crisis. Please pay what you can to keep us reporting and publishing.