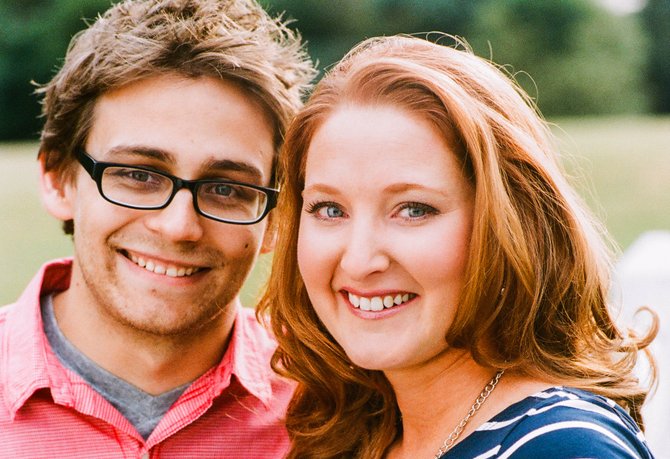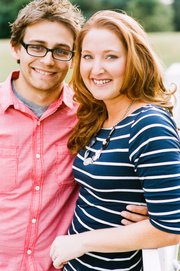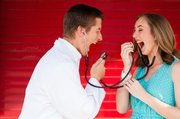 When it comes to wedding photography, Adam and Allison Hudson have a bit of an edge. The couple are partners in life before partners in work, which allows them a distinct approach to working with brides and grooms. When Alli began helping her husband Adam shoot weddings, engagements and the like under the moniker Adam Hudson Photography, she realized she shared his passion. As Allison became more and more vital to the process they developed, the duo changed their studio's name to Adam + Alli Photography to better reflect the teamwork that their photography style thrives on. Adam and Alli shared what makes them among the most sought-after shutterbugs in town.
Did you discover photography independently, or did you get into it together?
Adam: Photography had always been a hobby of mine when I was young. I was kind of an introvert as a child and as an adolescent, and I just did still lifes and stuff, and slowly progressed into people liking my work and asking me to take pictures of their family friends, and it snowballed from there.
And then I think Allison had an interest in it like a lot of people, (so) right before we got married, we shot two weddings together, and it just kind of picked up from that point. There's only been one wedding that I've shot by myself that Allison wasn't there. Other than that, for the past seven years, we've shot every wedding together.
It's been interesting. For me, I have more of a technical mindset, and Allison has a background in social work. She's very much a people person, so she approached photography from the people/emotional side of it. We both play off each other's strengths and it really works. We work well as a team.
How do you approach shooting? What's the benefit of working together?
Adam: I think the duality of personalities is a real benefit. Of course, for things like the ceremony and reception, we're not going to be right there next to each other (so we can capture two angles), but I think what really works well for us is that when we're dealing with couples, we're usually not both shooting. It's usually one of us shooting and one of us interacting or directing.
It can sometimes be an awkward situation because people don't have their picture taken every day, so (...) with two people there, especially with Allison being so emotion-based, she can really talk to them, coax them, kind of get the emotion we're looking for out of them.
Allison: I think the biggest thing for us, more so than shooting, is to make them feel comfortable and taken care of while they're there.
What's different about photographing a wedding compared to anything else?
Alli: I think a wedding is real emotion happening right then. You can't recreate it, and you don't get a second chance. It's a one-time thing. You don't get a chance to redo anything.
Adam: It's definitely a sense of heightened emotion for most people. Ninety-nine percent of the time, people are super happy and energetic, and it's a great environment for us to work in, to see people happy and in love. And then, as Allison said, it's a once in a lifetime thing, so there's a bit of an adrenaline rush to shooting a wedding as opposed to anything else.
Alli: It's kind of been a help for us because its been a refresher when we hear the vows at every wedding. When I hear certain things, I think about Adam, and I look to see where he's at.
Adam: I think all couples fight at some point, and I think for us, the fact that every weekend, even if we were fighting before the wedding or the day before or something like that, you go and you see two people at a point where they are overly exuberant and showing their emotion. It's reaffirming.
What tips do you have for couples when it comes to being photographed on the big day?
Alli: For us, we send out a questionnaire beforehand so we know their likes and dislikes. So we can have things that make them comfortable, a favorite drink or food. It also helps us have things to talk to them about, to calm them down, to take their minds off the actual pictures. Sometimes it helps if we have activities, so they don't even realize they are in front of the camera taking pictures. They are just spending time together, and we're there to capture it.
Adam: I really tell them not to think about of it as taking pictures, just to think of it as, in the hustle and bustle of planning, a respite, time you can take out and just spend with each other and just be together.
Also, we tell people not to try to do anything that's not your personality. Sometimes we'll have people that like to do picnics or things like that (during engagement shoots). We might exaggerate an experience, but we don't want to fake it. Not everybody has picnics every weekend, but maybe it's something they like to do or did once on a date. It's something that is them as a couple; that helps put them in the right mindset.
Do you have a most memorable wedding?
Alli: We shot a wedding in the Bahamas. It was a surprise proposal. They went to the Bahamas not even engaged, and he was going to say, "Will you marry me right now?" And if she said yes, have us and the minister pop out. And the coordinator, Shanna Lumpkin, talked him into giving her at least a few moments to change, because she was in a two-piece swimsuit at the beach all day.
So he said, "Will you marry me now?" And she said yes, and they rushed her straight away to the salon and did hair and makeup. Shanna brought three dresses, one of them fit her perfectly. She came right back out and was married. So it was very intense and nervous for us, because we didn't know if she was going to say yes, or if she was going to say, "I wanted to plan my own wedding," but it went perfectly. She was so excited. She was in love with him and she was OK with the way he did it.
To find out more about the Hudsons' photography, visit adamplusalli.com or call 1-888-519-5025.
More stories by this author
Support our reporting -- Become a JFP VIP.
The news business has changed dramatically in the past year, and we need your help more than ever to keep bringing you important stories about Jackson and the Metro. Become a JFP VIP with an annual membership or you can Sign up as a monthly supporter. Thanks for anything you can do to empower our journalism!