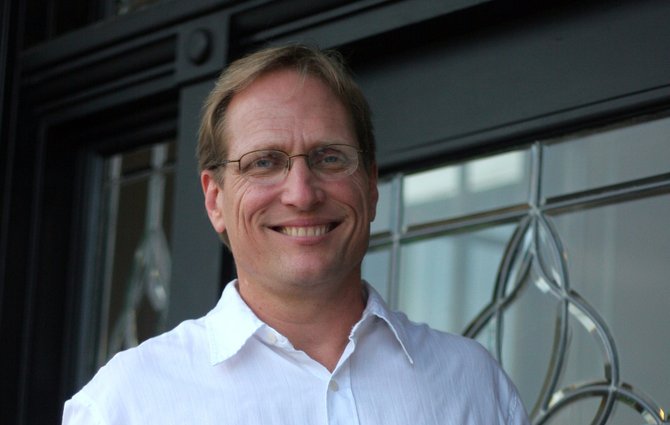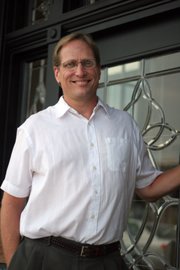 Todd Allen's mother has been a member of the Tea Party in Mississippi since its beginning. He graduated middle school from a (White) Citizens' Council academy, where his diploma had a seal for "racial integrity." His grandparents have always hired black help, and Allen says he never knew their last names.
It's easy to imagine that this tall, fair man with sandy-blonde hair could fall into the same patterns of white privilege. But 49-year-old Allen, who recently worked on Mayor-elect Chokwe Lumumba's campaign, has never shied away from racial integration or open dialogue about differences.
"Very early in my life, I felt that division," he says. "I was the first generation here in 1970 to go to an integrated school, and so I had these three worlds. ... I had the school that was integrated, the church that was in denial and society that was in upheaval."
A Jackson native, Allen started working at a soup kitchen after high school, where he saw a whole new side of the city. "I feel like from that point until now, I've been introducing Jackson to Jackson," he says.
After graduating from Belhaven University, Allen worked for many years as a chaplain in prisons, hospitals and then in the Army. "I got a wonderful education doing that," he says. "I really saw people at all points in their life, and how society can care for society."
In 2003 he left the chaplaincy to work as a teacher. It was a period of finding himself and reconnecting with the world after his marriage ended. "I think the best thing that helped me in life was to be marginalized as a gay man. When I was in the courtroom during my divorce, to be marginalized on the basis of something that I think is inherent in who I am, and to be told by basically all of society that I was less than adequate as a father. And it was nothing I did, it was who I was," he says. "So, I feel I have gained a deeper empathy with people who are marginalized based on things they did not create, they cannot alleviate, they cannot change."
Allen volunteered for Lumumba's mayoral campaign after seeing a commercial attacking the candidate's theology. "When I saw it, I thought it was a sinister form of religious bigotry," Allen says. "As a gay minister, I have had to prove that my relationship with God is legitimate, and when I saw that (Lumumba's) relationship with God was being used as a political campaign, it just infuriated me. So the next morning I was in the campaign headquarters."
The outcome of the race surprised and excited Allen, who says it was revolutionary for the city. "It really felt good, too, because Jackson is 80 percent black. This is my hometown, but I am a minority here," he says. "However, we (whites) have tried to function as if we still are the majority, and we have all the authority."
Allen's latest endeavor is starting the People's Seminary of Mississippi, centered around bringing social action and theological activity back together.
More like this story
More stories by this author
Like independent media outlets around the world, the Jackson Free Press works hard to produce important content on a limited budget. We'd love your help! Become a JFP VIP member today and/or donate to our journalism fund. Thanks for considering a JFP VIP membership or one-time support.