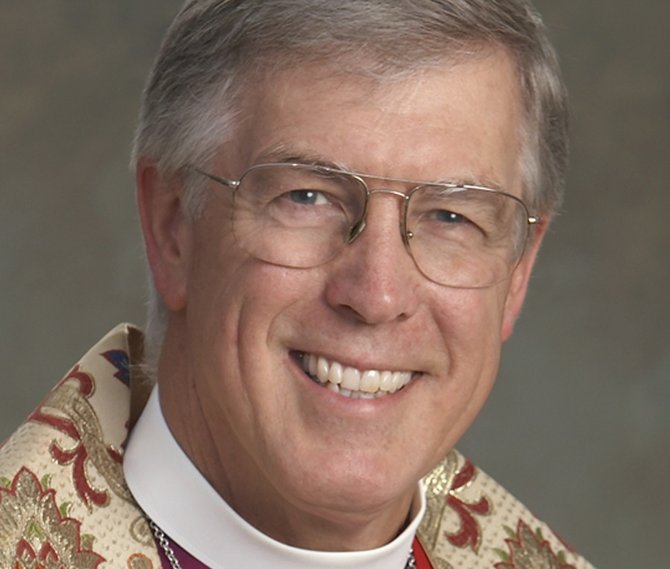 More than three years after the Episcopal Church provided for gay union blessings, Mississippi's Bishop Duncan Gray III announced Feb. 1 that he would allow congregations to bless same-sex unions in the Magnolia State under strict guidelines, despite his misgivings.
"My deepest grief is that this issue has so dominated our common life and has so become the litmus test of church groups and groupings that we have found so little energy for anything else," Gray said in an address to the Diocesan Council.
Gray gave his churches and ministers options: Congregations can choose not to take any action; pastors can choose not to perform the blessings; or congregations can petition the bishop to allow them to bless the unions.
The bishop strongly stated that such blessings are not marriages, and that no one would be forced into blessing LGBT unions.
"The State of Mississippi will not authorize such a marriage rite, and my own conscience would not accept it," he wrote. "No priest, no vestry, no congregation will be asked to do anything that violates their conscience."
"... I am well aware of the extraordinary diversity of emotion that this decision will evoke. This announcement will delight some of you. For others this will be experienced as horror and betrayal."
When it comes to mainline Christian denominations, the Episcopal Church has proved to be left of center on many issues. Unlike Catholics, for example, women have served as Episcopalian clergy for decades, and pastors can marry and raise families. The church has long stood against the death penalty and in favor of equal rights. It even allows openly homosexual people to serve as clergy.
Since President Barack Obama came out in favor of gay marriage in early May of last year, Episcopalians—like many churches—are dipping their toes into the theological controversy over homosexuality. Like many complex social issues for the faithful, this is an ocean fraught with biblical reefs.
"From the Old Testament and throughout the New Testament, the only sexual relationships that are affirmed in scripture are those in the context of marriage between one man and one woman," Carmen Fowler LaBerge, a former Presbyterian minister, told National Public Radio soon after the president's statement hit the airwaves.
But the Bible—particularly the Old Testament—is also filled with polygamous marriages, concubines and arcane rules that define women as valued property instead of life partners to their husbands. And a search of the New Testament for Jesus' words regarding who should (or shouldn't) marry whom is unlikely to offer the seeker any definitive answers.
"Jesus never said a single word about anything even remotely connected to homosexuality," the Rev. Susan Russell, an Episcopal priest at All Saints Church in Pasadena, Calif., told NPR.
"When you read the Bible, you can find justification for almost anything," Russell continued, "including slavery, the subjection of women and an argument that the sun actually revolves around the earth."
The Episcopal Church chose a progressive pathway to recognize committed relationships among its LGBT parishioners in 2009, joining other liberal-minded sects. At that time, church bishops adopted a ceremony that—while stopping short of being a liturgical "marriage"—allows pastors to bless gay unions.
In his Feb. 1 address, Gray called for the election of a bishop coadjutor to gradually take over his duties so that he can retire.
"Sisters and brothers, after considerable prayer, conversation and discernment, I have become increasingly aware that I have done about as much as I can do for this church as your bishop," he wrote. "The challenges of the next decade or so will require more energy, more creativity and more passion than is left in my tank."
Gray declined to comment for this story.
Comment at www.jfp.ms. Email Ronni Mott at [email protected]
More stories by this author
Support our reporting -- Become a JFP VIP.
The news business has changed dramatically in the past year, and we need your help more than ever to keep bringing you important stories about Jackson and the Metro. Become a JFP VIP with an annual membership or you can Sign up as a monthly supporter. Thanks for anything you can do to empower our journalism!