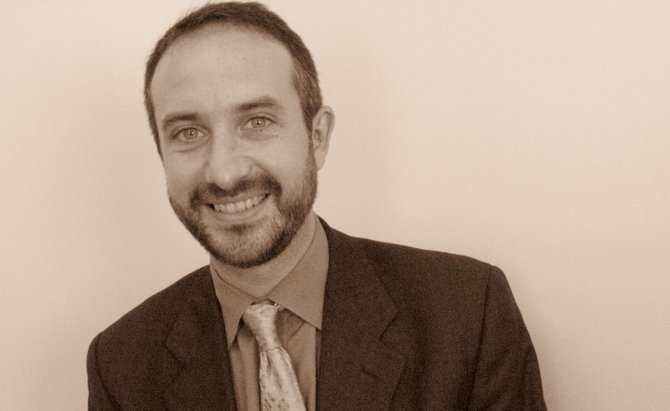 While completing his junior year, studying in London at the British American Drama Academy and finishing college at Sarah Lawrence College, Adam Huttler founded a company. At the time, it was a performing-arts production company, but over the years the organization shifted toward providing services to artists. Now, Fractured Atlas is the largest arts-service organization in the nation.
Although Huttler's arts background is in theater, Fractured Atlas serves those involved in all aspects of art and creativity: theater, film, music, dance, craft and visual artists. "Reaching a network of more than 250,000 artists in all 50 states, Fractured Atlas assists artists through a range of innovative programs, including helping them raise money, insure themselves and their work, grow their audience and find space to make and share their art," the company states in a press release.
Fractured Atlas is turning its eye toward the southeast, touring southern states to learn what challenges artists in the South face that differ from other areas. "Our staff is constantly on the road. We make lots of appearances at conferences and have partners in metropolitan hubs across country," Huttler, 36, says. "But we realized big swaths of country that were being neglected--places that weren't Austin, San Francisco, L.A., Boston, Chicago, New York. We've been to Atlanta a few times but, beyond that, we felt we were neglecting the community we serve in the southeast and other areas as well. We started these tours to get some boots on the ground and begin relationships (and) spend some time learning about these communities."
Tonight, Dianne Debicella, senior program director of the Fractured Atlas fiscal-sponsorship program, and Selena Juneau-Vogel, program director of Artful.ly (a new cloud-based business management program for artists), will be in Jackson to talk about the services Fractured Atlas provides.
The organization mainly interacts with its customers online, no matter where they are in the world.
"I think its fair to say it's a pretty feature-rich, comprehensive site," Huttler says. "But for us, putting a face to the organization and having a chance to listen, to meet artists in communities that aren't New York and Chicago and L.A. and learn about the difficulties they face, (is vital). Many challenges facing the arts are universal, but there is also plenty that is specific to different communities and environments, and I think we can serve them better by learning that."
The company offers online programs to help artists learn about fiscal sponsorship and management; insurance for their works, health care, public art and more; Fractured U. for continuing education; international artist visas; special offers and discounts for members; webinars; and Artful.ly, the online management program. "We're an organization that helps artists and arts organizations be entrepreneurs," Huttler says.
Fractured Atlas partners with the Mississippi Museum of Art, Mississippi Arts Commission and AlternateROOTS this evening to host a free panel discussion about the unique challenges facing Jackson artists. The event is at 5 p.m. at the Mississippi Museum of Art (360 S. Lamar St., 601-960-1515). RSVP by visiting https://www.artful.ly/store/events/786. For more information on Fractured Atlas, visit fracturedatlas.org.
More stories by this author
Support our reporting -- Follow the MFP.