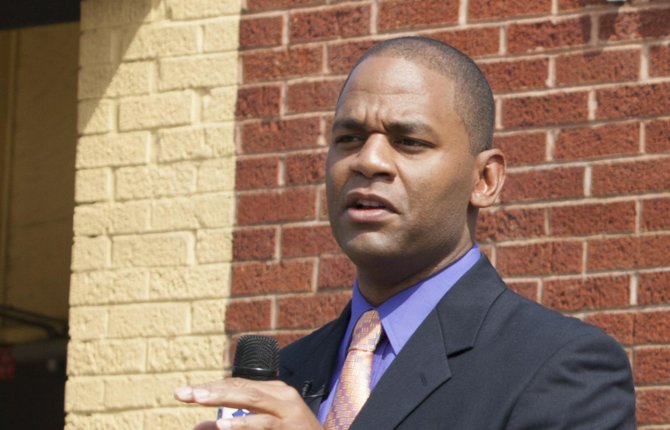 Since 2007, legislation has been on the books to ensure that money the City of Jackson pays out in wages stays close to city. Soon, it could be changed to ensure that money stays completely within the city.
Ward 4 Councilman De'Keither Stamps is proposing a change to Chapter 2, Article III, Section 2-166 of the Jackson Code of Ordinances, which governs residency requirements for city employees.
Specifically, Stamps wants to change the requirement on the books from "within 40 miles of the city," an area that includes suburbs like Madison, Flowood, Ridgeland and Clinton, to say "within city limits," which would exclude those communities.
The ordinance would not affect current employees, just new hires. If the city wants to hire someone who doesn't currently live in the city, that employee would be required to relocate inside city limits within six months of his or her hiring.
"Those 635 employees make an average of $32,000 a year," Stamps said in an interview with JFP on Wednesday, Dec. 18. "I have been pounding my head in the wall trying to figure out how to give city employees raises, and that extra money from taxes might be enough to allow that to happen."
The city provided data to show that it currently employs 635 workers who do not live within the city limits. Their salaries total more than $20 million a year.
After the change, Stamps said he expects the additional revenue from those employees, based on what their investment in real estate and contributions to the tax base are, to be significant.
The latest data from the United States Department of Labor show an October 2013 preliminary unemployment rate of 6.5 percent in Jackson, which is down 0.8 percent from a year ago and is a full two points lower than the rest of Mississippi. That still leaves 17,343 people unemployed, and likely more underemployed—meaning they working beneath their capabilities.
Ward 6 Councilman Tony Yarber and Ward 7 Councilwoman Margaret Barrett-Simon pushed back on the proposed ordinance change during a Rules Committee meeting, suggesting that the city should be incentivizing employees to come work for Jackson, not putting more restrictions on their eligibility.
"This issue has been discussed for years, and there's been one point on this issue that has always impressed me," Barrett-Simon said. "We've never had a police chief that has not said they have a difficult time coming up with qualified applicants, and when you reduce that pool again ... it reduces the number of possibilities."
Ward 2 Councilman Melvin Priester voiced his concern on the issue, saying he had a chance to have a community meeting at New Hope Church.
"I was really struck by how much the everyday citizens of Jackson really want an ordinance like this," he said.
The motion remains in the rules committee for now, but council members indicated they are ready to take the conversation public.
"I would suggest that we do a public meeting specifically around this idea, and invite the public to come and give their thoughts on it," Yarber said. "With something that is going to affect this many people, I think we need to have this conversation as loudly and publicly as possible.
"If everyone in the city says, 'OK, let's do it,' then it's going to be very hard for Tony Yarber to push back and say 'no.' But I do think it would be us being typical politicians to make a decision like this that is going to affect so many people without hearing their voice on this issue."
More stories by this author
Support our reporting -- Follow the MFP.