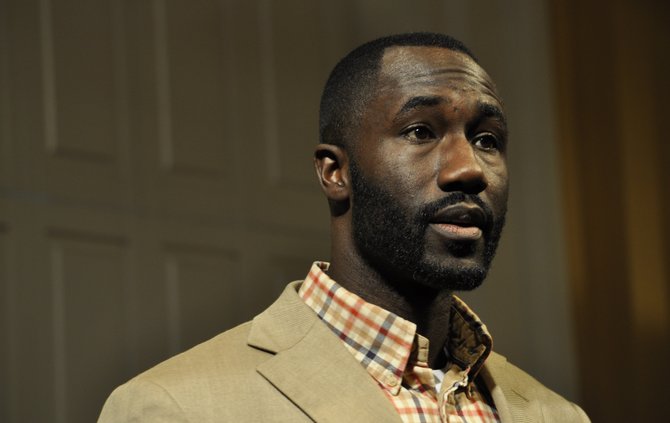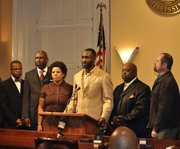 Less than 24 hours after the shooting death of 15-year-old Wingfield High School student Destinee Ford, Ward 6 Councilman Tony Yarber got behind a podium at City Hall to announce his new faith-based initiative, Jackson's Faith-Based Alignment Against Crime.
Flanked by pastors, ministers and religious leaders, Yarber, whose children attend Wilkins Elementary on the same block as Ford's murder, said the religious community has failed and called on others to join him in what he called a "push back" against crime in Jackson.
"Quite frankly, I think those of us that are here today understand that her death is not the beginning of anything," Yarber said. "It needs to be the end of things. We are here as a faith-based community of different faiths, different religions, who understand that it is absolutely the job of the faith-based community to take back the streets that have been lost to crime and to senseless gun violence."
Ford, the 51st murder victim this year in Jackson, died from a gunshot wound after a fight broke out at the intersection of Castle Hill Drive and Anna Lisa Lane, less than a block from both Wilkins Elementary and Wingfield High School. The shooting occurred around 4 p.m., just after school was dismissed, police said.
Friday morning, the Jackson Police Department announced it had arrested 17-year-old Dennis Picket and 18-year-old Demonte Finch and charged both with murder.
Yarber's new collective body, which he made clear was not an organization (he called it an "organism"), announced initiatives it is taking up in the next couple of weeks.
The first, he said, is a training event planned for 6:30 p.m. on Dec. 9 at Relevant Empowerment Church to train for a "social evangelism event," planned for Dec. 14 from 10 a.m. to noon at New Horizon Church. At that event, Yarber hopes to put 1,000 people on the street to canvas neighborhoods they plan to target based on crime numbers.
Yarber said he wants churches to network and share ideas and programs they are offering. Abram Muhammad, a minister with the Southern Region of the Nation of Islam (Muhammad Mosque No. 78), said he had assigned his best Internet technician to build an online forum where preachers and ministers of different faiths could open the lines of communication, share ideas and organize events to show solidarity against crime.
"We are under the belief that we cannot ask those in the street to stop their gang-banging until we stop the spiritual gang-banging that we have been doing," Muhammad said. "Once we stop the spiritual gang-banging, we can be a mirror, or at least a model, to show others that no matter what your belief, no matter what walk of life you come from, we can all come together and bring our community back to what it used to be."
JFP crime records show that, while property crime is down 12.2 percent overall, the city has experienced a slight uptick in violent crime from 2012 to 2013. Murder is down from 57 in 2012 to 51 in 2013, year-to-date, but armed robbery and carjacking are both up, 12.5 percent and 8.2 percent, respectively.
For more information on Jackson's Faith-Based Alliance Against Crime, call 769- 257-8382. Email City Reporter Tyler Cleveland at [email protected]
More stories by this author