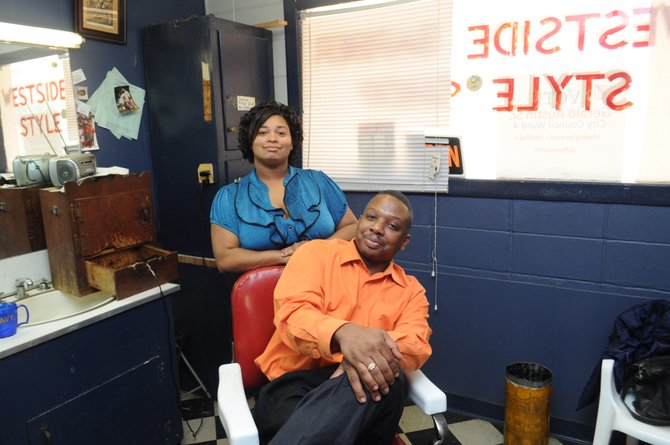 Document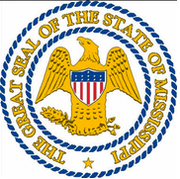 As a barber, it's Gerald Austin Sr.'s job to spark conversation with his customers, and he hears their problems loud and clear.
Now he's looking to give those customers a voice as city councilman for Ward 4.
"I'm invested in Jackson," Austin said. "I've lived here my whole life, and I'm raising my five kids here. I want to see this city and this ward move forward, and that's why I'm running for city council."
Austin says the most important thing to him is his wife, Arletta, and his five kids: Teanna, Jayla, Katelin, Tyler and Gerald, Jr., ages 14 to 5. He grew up attending Greater Bethelehem Temple under the late Bishop Coleman, and now attends Holy Hill Pentecostal where his stepfather Roosevelt Brown serves as pastor.
The 33-year-old graduate of Forest Hill High School and Traxler School of Hair owns Westside Barbershop at 1669 Wiggins Road. His career takes after his mother, who was also a hair stylist. He learned most everything he knows about business and being a positive male role model from his mentor, Joe Goodwin, and took over Goodwin's management of the barbershop six years ago.
Now, Austin is branching out. He has currently classified as a sophomore at Jackson State University to go back to school, and he wants to get a degree in social work. And he's running for the Ward 4 council seat, soon to be vacated by mayoral candidate Frank Bluntson.
What can you do from the city council to help make Jackson's streets safer?
Jackson definitely has a crime problem, but here in the west side community, our crime has been limited because we work with our youth. We all know our youth are the ones who are committing most of the crime. We have to interact with our youth and get them more involved in other things, whether it's baseball or basketball. Over here down the street, there is a barn where they have horses. The young people come and feed and brush the horses and ride them. It's teaching them responsibility and keeping them out of trouble. When the kids show up around the barbershop during school hours, we get on them, stay on them and send them back to school.
We've got to paint a bigger picture and let these kids know you can't get hired without at least a high-school education. Nobody wants to hire a high-school dropout because most everybody at least has a high-school diploma. McDonald's can hire anybody who has a high-school education. We have to teach them to at least finish 12th grade and then go from there.

What needs to happen to fix rising dropout rates in JPS schools, and how can the school district improve the product offered to kids in kindergarten through 12th grade?
I didn't like it when I was a child, but when discipline was in school, it was different. It may be hard to get back, but we need to return discipline to our classrooms. We need to give the parents a choice on whether they want their child to get two licks or to be sent home. We may not be able to do it at the higher levels, but we can start back in the lower levels. If we send our kids home when they act up, then they aren't going to do anything but get in trouble, and the more we send them home, the more they are going to stay at home. Just like my pastor said, the more you stop going to church, the more you are going to want to stay home from church. So, if you stay in school and get the parents more involved with their kids' education, parents have to help do homework. They have to put the bottle down, or whatever it is that they like to do, and get involved with their kids. They have to make sure their children's homework is done and their grades are up to par.
The teachers can't do it on their own. They have to communicate with the teachers. I believe, honestly, if we could get some discipline back in school, the teachers would agree with it. The kids know the teachers can't do anything to them, and if they know that, they can act up and get sent home. If the parents aren't whooping them, if they aren't showing any discipline, it's like the Bible says, "Where there is no discipline, there is no love." So if you don't love your child, don't discipline them. When they go to jail, that's your child.
My kids are going to finish high school. I'm going to see to it.
Once your kids graduate high school and any secondary education, how will you convince them to stay in Jackson and not move to a suburb or another big city?
We need to quit going outside of Jackson to recruit people to move here and do these jobs, and hire our people who are already here in the city. We shouldn't hire anyone from outside the city when there are qualified people here already. Nobody is going to stay where there are no jobs, because they won't have money to feed their families. We have to come together and create jobs instead of giving it to the people who live in Madison. We have people who live right here in Jackson who can do these jobs.

So do you propose an added incentive to businesses to hire people who live inside the city limits?
Whatever it takes to keep the work here in Jackson. If you go in Madison or out there in Rankin County, they aren't hiring people from Jackson. How are we going to improve our economy if we are hiring people from outside of Jackson to do our work? All their tax dollars are going to Flowood and Madison and Ridgeland. They are taking that money back home, and we need that money to be circulated back into this community.

Our infrastructure, such as water distribution and roads, seem to be a constant problem. How would you propose we raise revenue for the city to fix some of these problems?
First of all, like I tell everybody I come in contact with, we're going to have to raise the taxes. I will, myself personally, when we add that 1 percent or 2 percent to our sales tax. Make sure we spend that money where we need to spend it. I read Charles Tillman's weekly report that said that will create over $200 million. We need to spend that money where it needs to be spent. We can't be giving that money to people from out of town. If we have to give that work to outside companies as a last resort, then so be it. But we have contractors right here in the city that are putting young men to work, and they can do that work right here in the city. … We need more businesses to produce revenue, so as a member of the city council working for Jackson, not just Ward 4, I will go out and seek people to bring their businesses to Jackson.
We need to fill Metrocenter (Mall) back up, and we need Highway 80 back booming. You ride down Highway 80 from Brandon all the way to Clinton, and everywhere is booming except Jackson. We have a hotel that is sitting there; (it) used to be the Holiday Inn. We need to knock it down or do something with it. Same with our empty home—we have to convince people to stop charging too much for rent, and their homes won't sit empty. You can't charge people $700 (a month) when other people are paying $400 and $500. You are better off making some money than no money. We need to fill these empty businesses and homes that need to be filled, and I will work hard to fill them and bring people and businesses back to Jackson.

The city has several proposals for major urban development projects such as Old Capitol Green, the One Lake Project, Jackson State's domed stadium and the Farish Street revitalization. Which of these do you think is most important?
All of those developments sound good, but Farish Street is overdue. Whoever that contractor is needs to be fired, and they need to start over. The street is pretty, but there's nothing going on down there on it. We don't need a pretty street. We need to hire some people who live right over there to fix up that area. We need somebody working on that project who actually cares about the project. I don't care what your race, color, or creed is: If you care about the project we need you working on it. … The Kind Edward is looking good, and that's been going on since Frank Melton was in office. The convention center is great. We need to add a hotel, and I'm personally going to have a super-duper, out-of-this-world hair show right there at the convention center if I'm elected Ward 4 City Councilman. (laughs)
What would you like to see change in Ward 4?
I was just at the civic club meeting the other night, and they were pushing the older people into the library to have their recreation time. I went to the Head Start program when I was growing up, and when class was over, the old people would come in and have their time. We need a civic center that will take care of our young people, our old people and our widows. The children are our future, our elderly people are our past, and those widows need all the help they can get. We have to come together as a community and press the issue. Frank Bluntson told them not to lay down and treat them like that. … We need our old people and children taken care of.
Why are you running?
I thought about it in the last race. We can sit around the barbershop and talk about these problems, and then turn on the television, and (see that) nothing is being done about them. I prayed about it. I asked if I should run and asked if it was meant to be, if the Lord would open doors. After that, doors started opening, and I walked through them. I have a heart for the people, and I'm not just running for myself. I'm running for my people.
I'm not going to take downtown a personal agenda. I'm taking a community agenda, a Ward 4 agenda, a Jackson agenda. I'm not looking to build my character. God does that. My sign says "'Moving forward and making a difference." That's from the heart. ...
I want people to know I will be a visible councilman. You don't have to wonder where I am and what I'm doing for you. You can come right here to the barbershop. I'll even cut your hair while you tell me what your problem is. Then when I get finished with my last head of the day, we're going to get in my car or yours, and we're going to go address it. Because you are the one who put me in this position, and I work for you.
Email Tyler Cleveland at [email protected]
More stories by this author
Support our reporting -- Become a JFP VIP.
The news business has changed dramatically in the past year, and we need your help more than ever to keep bringing you important stories about Jackson and the Metro. Become a JFP VIP with an annual membership or you can Sign up as a monthly supporter. Thanks for anything you can do to empower our journalism!