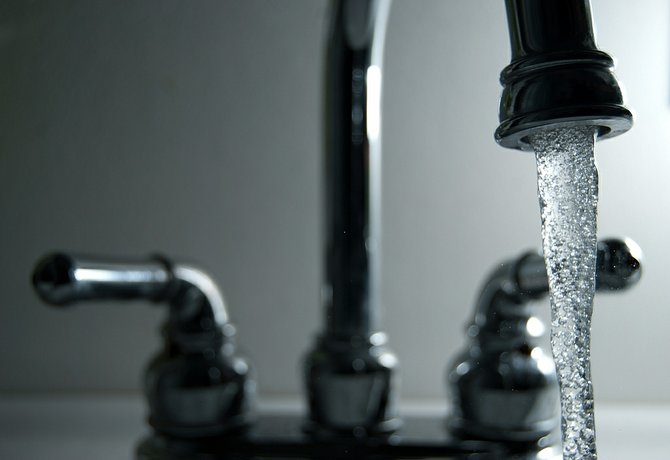 A contractor for the city estimates a new $90 million project to upgrade the city's water system will create hundreds of new jobs in Jackson.
Jackson City Council President Tony Yarber said the city will work hard to ensure that the majority of those jobs go to Jacksonians. He is not sure, though, how many of the jobs will be permanent and how many will be temporary jobs that only last while the workers put in the new system.
"I've asked that as well," Yarber said. "I haven't gotten a definitive answer."
Even if the jobs are not long-term, they will provide vital job training for Jacksonians, who will be able to find other work with the experience they gain, Yarber said.
In the immediate wake of approving a consent decree that will cost the city an estimated $400 million in water and sewer improvements, the City Council approved a separate $90 million project to replace old water meters in the city and implement an all-new meter-reading and payment system.
The city says the Jackson Utility Management Program, or JUMP, which Germany-based, multi-national electronic engineering company Siemens will lead, will pay for itself over a 15-year period through savings and collections of payments, which previously went unrecorded. Mayor Harvey Johnson Jr. said that the city will not increase water rates to pay for the project, which will also include improvements at the city's water treatment plants and replacement of almost two miles of water lines.
Johnson said most of the water the city provides that is not paid for is used in the commercial sector, which uses much more water than residences.
"Siemen's assessment (indicated), and we knew all the time, that there is much, much more water being produced than what is being paid for," Johnson said. "That could be traced to faulty meters. It could be traced to leaks in the line. It could be traced to fire hydrants being flushed out. There are a number of sources, but clearly we think that replacing these meters is going to make sure that everybody is paying for the exact quantities."
Currently, a lot of residents and businesses use water that the old meters do not record and, therefore, the city does not bill them for it. New meters will record water usage electronically, which Siemens says will pay for itself and save the city money on more than one front. In addition to bringing in revenues on water that previously went unpaid, the electronic meters will eliminate the need for meter readers on the city's payroll. That will also save the city the money those employees use for gasoline and other travel expenses.
The new meters will transmit information to the city electronically. Mayor Harvey Johnson Jr. said the city will set up a website, through the city's current site, where ratepayers can track their water usage and pay their bills.
Johnson said that the city will not lay off employees who currently read meters. Between the Siemens contract and the $400 million in improvements the Environmental Protection Agency is demanding the city spend on its outdated sewage and wastewater systems, there will be plenty of new jobs for those employees.
Siemens also will make upgrades at the water treatment and sewer plants to make the facilities more energy efficient, thus saving the city money.
While JUMP is not part of the EPA consent decree, which will include fines on the city for violating the Clean Water Act, Johnson said some of the $90 million project will help offset the costs of the 
mandated improvements.
Council members voiced a concern over making a deal with Siemens: a lawsuit from the city of McComb, which hired Siemens to head a similar utility-management project. Siemens told Jackson that the lawsuit was over a problem McComb had with a subcontractor who didn't complete its work assignment.
Siemens said it will not use that vendor on any work in Jackson.
More stories by this author
Support our reporting -- Become a JFP VIP.
The news business has changed dramatically in the past two years, and we need your help more than ever to keep bringing you important stories about Jackson and the Metro. Become a JFP VIP with an annual membership or you can Sign up as a monthly supporter. Thanks for anything you can do to empower our journalism!