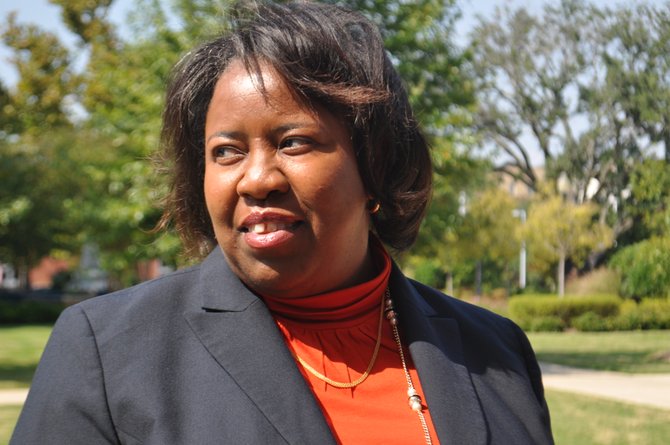 Dr. Loretta Moore's main task as the associate vice president for the Academy of Research and Scholarly Engagement is to nurture the intellectual aspirations and scholarly production of the faculty members at Jackson State University.
Moore's first love was chemistry. That changed quickly when, as a high school student, an experiment went bad--there was a small explosion, and her lab caught on fire. After that, she wrote off chemistry because the mistakes were too consequential. Still interested in science, technology, engineering and mathematics (commonly called STEM), she chose to pursue computer science.
She completed her Ph.D. in computer science at the Illinois Institute of Technology after getting her computer science degree from JSU. Moore had little interest in teaching but, under her adviser's encouragement, she applied for and landed a faculty position at Auburn University. The Jackson native was the first black female professor to teach in the computer-science department at Auburn. In her first course, she learned that she was the first black teacher that some of her students had ever had. "I don't think I fully understand what it meant to be the first black faculty member," she says.
This naivete, as she puts it, was somewhat of a blessing, because it allowed her to block out some of the larger socio-cultural aspects of being a black woman in a field that was dominated by males at a predominantly white institution. "As a computer scientist, we build machines. I wasn't interested in understanding human behavior, that's just overwhelming to me," she says.
But eventually she had to face it. And once she did, her career transformed. She went from being a well-published researcher whose work was supported by millions in grants to someone who worked to transform the social environment in which she lived.
After seven years at Auburn, Moore, now 49, returned to her alma mater to head the computer science department. She got IIT involved a National Science Foundation's ADVANCE program. "It's designed to advance the participation of women in STEM and transform the academic environment so that it does not discriminate or have biases based on any target characteristics, towards race, class or gender," she says.
In her current position, Moore's sights are set much more broadly. Among several other initiatives, she leads JSU's new Academy for Research and Scholarly Engagement.
"The academy will be targeted toward junior faculty members who have yet to establish a strong grantmanship record and people at the associate or full professor level who are trying to re-emerge with a new or different research focus," Moore explains.
More like this story
More stories by this author