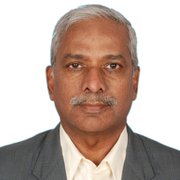 Venkata Dodla is the driving force behind a new hurricane-tracking model that is at least as accurate as that of the National Weather Center, which uses real-time data. It may also provide a more efficient way of responding to hurricanes and tropical storms, such as Isaac.
A visiting professor at Jackson State University, Dodla believes there are significant similarities among hurricanes. Thus, Dodla's model, developed with Sudha Yerramilli and Anjaneyulu Yerramilli at JSU's National Center for Biodefense Communications, relies on previous data about hurricanes that formed in similar ways and around the same location.
"Precise prediction of the landfall position of the hurricane system and its intensity and structure at landfall, with a lead time, is very important for initiating mitigation measures and emergency management," the researchers state in a paper to be presented at the International Symposium on Recent Advances in Environmental Health Research at JSU in September.
The model resulted from analyzing hurricane data from Mississippi's Hancock, Harrison, and Jackson counties. A novel aspect of their model is that it can be updated every two minutes, which is significantly faster than the model from the NWC. Storm watchers can also follow Dodla's model on personal laptop and desktop computers.
Before coming to Jackson State, Dodla was a professor of meteorology at Andhra University College of Science and Technology in Visakhapatnam, India, for 14 years. Some of his recent research has been published in scholarly journals such as the International Journal of Environmental Research and Public Health, Atmosphere and Health, and Atmospheric Research.
More stories by this author