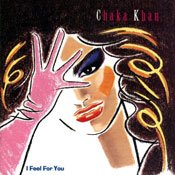 I bought my first record in 2011. My friend and I saw a stack of them in a bin at a second-hand store and decided, on a whim, to buy a couple of Stevie Wonder records and one from Aretha Franklin. We didn't have a turntable, so we went to the electronic section of the store and picked out an old one. In addition, we bought a small table on which we would set the player. Our entire shopping spree cost $20: $3 for the records, $7 for the record player and $10 for the table.
It was all totally worth it, because we experienced music in a completely different way that night. After setting up the turntable and placing the needle in the groove of the Aretha Franklin's greatest hits record—I insisted that we play that one first—we were amazed at the music that came out. The science of it all is beyond me, but, somehow, I felt closer to the music. Maybe it has something to do with the fact that the source of the music is tangible. With cassettes or CDs, no one can really touch where the sound comes from but with records, I could place my hand on the grooves.
June 2, Phillip Allen Rollins, more popularly known as DJ Young Venom, is hosting "4 The Record," an event during which all Jacksonians, young and old, can experience music through records. As a DJ, records are important to his music collection; he owns more than 1,000 of them. But even if he weren't a DJ, he would still be fascinated with records, Venom says. He explains that the sound quality from records is better than cassettes and MP3s because music on records is less compressed and engineered. It's like the difference between wholesome organic versus processed food.
Another important aspect of records for Venom—and many fans of records can attest to this—is the cover art. We both admitted to buying records just for the cover. He says one of the first records he remembers seeing was his mother's copy of "I Feel For You" by Chaka Khan. "It was like a charcoal painting of her and the back of her was like an image of her in a dress," Venom says. "That always stood in my mind."
June's "4 The Record," at North Midtown Art Center (121 Millsaps Ave.) is the fifth of such event for record-heads to buy, sell or trade vinyl.
"It's something that they do in every major city, and I noticed that we didn't have one here," Venom says.
Unlike similar events other cities, Jackson's record swap is not just for the avid record collector. "I want to make it something for everybody; it's for everybody who loves music, and there are very few people who don't like music," Venom says.
He purposefully made the swap affordable, and it will feature live music from several local artists.
Venom also wants these events to be educational. For fans of hip-hop music, for example, digging through crates of records is one way to learn about the samples used in contemporary beats.
Expect to see vendors of all sorts selling things like hats, T-shirts and buttons at the swap. That Scoundrel, 5th Child, Double Date and DJ Repercussion (with Mr. Fluid) perform. Venom will be spinning music from his vast collection as well.
He says he's not looking to trade any of his records, but I'm willing to bet that—for the right price—you might be able to get him to part ways with one of his Blue Note jazz records.
"4 The Record" swap is June 2 from 12-5 p.m. at North Midtown Arts Center (121 Millsaps Ave.). Admission is $2. Visit http://www.4therecordswap.com or call 601-376-9404.
More like this story
More stories by this author