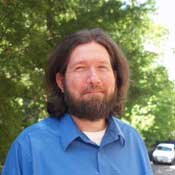 I always have a beard, but I decided not to trim it for the Stanley Cup Playoffs. Next year, I'll challenge the JFP guys to grow playoff beards with me and see which is best.
Thursday, June 21
NBA Finals (8-11 p.m. ABC): Miami stole the home-court advantage by winning in Oklahoma City. In game five, the Heat could wrap up a title by sweeping all three games at home.
Friday, June 22
Soccer (1:45-4 p.m. ESPN): Euro 2012 is in the knockout phase. This quarterfinal match has Germany and Greece facing off in Gdansk, Poland.
Saturday, June 23
Softball (6-8 p.m. ESPN): The United States plays Canada in the Title IX 40th anniversary game from Oklahoma City.
Sunday, June 24
NBA Finals (7-10 p.m. ABC): The Oklahoma City Thunder must win at least one of its three games in Miami to force this sixth game between the Heat and Thunder back in OKC.
Monday, June 25
College World Series baseball (7-10 p.m. ESPN): Game two of the College World Series Championship. The winner of game one has a chance to win the title.
Tuesday, June 26
NBA Finals (8-11 p.m. ABC): The Miami Heat will play the Oklahoma City Thunder again tonight if the series is tied 3-3. If it comes down to it, one team will win the 2012 NBA title with a win in this decisive seventh game.
Wednesday, June 27
Soccer (1:45-4 p.m. ESPN): The first semifinal of Euro 2012, as the tournament charges toward the championship game scheduled for July 1.
This Saturday, June 23, will mark the 40th anniversary of Title IX, the law that revolutionized sports for American women and opened sports to generations of girls.
Follow Bryan Flynn at http://www.jfpsports.com, Facebook and @jfpsports.
More stories by this author
Support our reporting -- Follow the MFP.