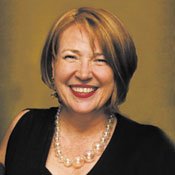 I haven't written much over the years about the man I like to think of as my "real father." Maybe it's too painful.
When I think of the first man I called Daddy--my stepfather Willie Hoyt Smith came later--I think mostly of pain. I think of late nights when he would come in after a night of drinking. I remember one night when he was covered with blood, thanks to a knife fight. I remember my mama trying to put him in Whitfield to get him help.
I also remember my Mama crying a lot, sometimes from the pain he caused her, but as much as anything out of frustration because she didn't know what to do and how to help him through his alcoholism and his "problems," as she liked to put it. Sadly, even though my heart fills with love and longing when I think about him, I only knew him for about eight years, until a heart attack took him away from us. He was 50, my age now.
I didn't know the younger, balls-to-the-wall version of my father, the one who drove a cab and made friends black, white and Choctaw, and the one who was Dad to my much-older brothers, who knew a different man in a different era. I missed the man who married my mother when she was only 14, giving her deep love and pain. I missed the man with such humor and passion for life that his funeral drew multitudes of people we didn't know, whose cars trailed far behind us up the town hill in Philadelphia as we drove to the cemetery on Fork Road.
Clifton "Cotton" Ladd hailed from the Dixon area of Neshoba County, not too far from the infamous fairgrounds. He was born into families with a long heritage of scrapping for themselves and little education.
Daddy went to the third grade at Dixon, a country school in one of those barn-like buildings dotting the county before they all consolidated into Neshoba Central (my alma mater) in the 1960s.
Unlike my mother, who never attended school, he could read and write a little bit.
He was the oldest boy of a large family--his mother gave birth more than dozen times, although they didn't all make it past childbirth. Like many of his brothers, he worked in construction some, especially later after one of my uncles started a successful construction company. When I was growing up, Daddy was officially a house painter, although I remember him home more often than not and was often with him when he had one of his early heart attacks. I was there when the big one came, holding his hand.
His most legendary job, though, was as a taxi driver in Philadelphia, back when more people there actually needed cabs to get to town, since they couldn't afford cars. He was popular, funny and reckless. He loved to play cards and take chances he shouldn't. In fact, when I was growing up after he was long gone, I liked to brag to friends that my father was a gambler. I wasn't lying.
As a toddler, I adored him. I would stand in his car seat with my hand around his neck, playing with his graying-dishwater-blond hair as he drove, I think, our turquoise Chevrolet around town. He would pull into a gas station at the west end, where his buddy would wink at me and give me a pack of peanuts to put in my Coke.
And I loved when we came to Jackson. I was too young to understand that it was something more than a grand adventure when he'd tell my mama and our relatives that he was taking me to the store for a Coke. We'd then pull up behind some joint somewhere near the railroad track, and someone would hand him a paper bag out the back window. He'd take a swig from the bottle inside, and we'd drive through the lights of downtown--awakening my love of the grit and urgency of city living. To this day, when I hear the train whistle here, I see Daddy's face. It's like a ghost passes over me.
My favorite Christmas item is a Santa doll he bought me at one of the shopping centers here. It was cheap, but it's the only thing I have that I know he chose for me.
As an adult, it surprised me to learn that some people think I'm a lot like him. He had a certain fire inside him, one of my brothers told me in recent years; he emitted a fierce intensity. It got him into trouble, but it also made him unique and, well, fun--at least until it wasn't fun any longer. In my earlier years, I too had a fierceness that drove me to throw care to the wind and live on the edge, sometimes barely hanging on.
I don't regret living like Daddy for a while--I believe regret is useless--but I am glad I'm still here to tell, and write, about it.
Recently, my brother talked to me about the years when my mother and father "escaped Mississippi" (her word choice) and went to live in Hollywood, Fla., about the time I was conceived. There, they had the chance to make more money in a factory that made aluminum chairs and to have a new and better life than they left behind in Neshoba County. He coached a baseball team, and my brothers lived it up.
Daddy's employers there saw my father's potential: He was a smart man. He was a people person. And he was driven. They put him on a manager's track.
But Daddy's lack of education and confidence in his abilities sabotaged him. He didn't believe he could do what the boss there believed he could. The pressure was too much, and they ended up moving back to Mississippi, leaving behind the paradise that all of them enjoyed so much.
The difference between Daddy and me, I think, is one of timing, and certainly of education, which he and my mother taught me to crave. His internal fire was very hot and burned out far too early. He didn't have anywhere to direct that flame, the education to figure out how to redirect it, or the confidence that he could change his life and his destiny. He lived and died amid the tragic limitations of his circumstances.
My daddy's life and death is one reason I ran from Mississippi the first chance I got. But what I know now, and work and breathe for everyday, is that we can all be better than the sum of our upbringing.
And we can do it right here in the state that lit our flame in the first place.
Rest in peace, dear daddy. And thank you for everything you gave me.
Support our reporting -- Follow the MFP.