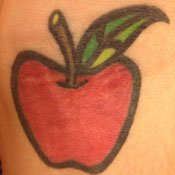 The northeast Jackson Pizza Shack at Colonial Mart hosts Jackson band The Ruminants each Tuesday during January for a residency that brings together food, beer and improvisational music. I caught up with saxophonist daniel johnson (who prefers to spell his name in lowercase letters) to talk about the gigs.
Who are The Ruminants?
The Ruminants are Jamie Weems on mandolin and guitar, Steve Smith on electric keys, Jarad Wilson on drums, and I play the saxophone. The Ruminants are a quirky free improvisation quartet.
Each of us comes from very different backgrounds—folk-Mississippi traditional, pop, jazz-jam and experimental respectively—and we seek to allow these aspects of ourselves to mingle and merge without being too self-conscious about it.
Our mission is to be in the moment as creative musicians. We play to the space, to the people, to the situation and to each other. Our goal is to be a conduit for the moment and, hopefully, enchant the listener in the most mystically dubious sense of the word. We do not have any songs. We have never played the same thing twice.
How did these shows at Pizza Shack come about?
The owners of Pizza Shack, Mike and Larry, have been friends of mine since just before opening the first Shack on State Street a few years ago. They are committed supporters of the Jackson arts scene and regularly donate food and sponsor fliers and other expenses for artists and musicians in town. They have been patrons to me since we met and have been a big part of helping me to produce the work that I have.
As a group, The Ruminants have been talking about recording for a few months and thought it would be good to build up to it with a series of performances.
Being connected to the spaces in which we played, we thought it would be good to create a regularly occurring atmosphere and invite others to be a part of that.
With an eye to collaborating with friends, we asked Pizza Shack if we could set up a residency. We were also keen on the historical relationship that bands have had with restaurants in the past and wanted to revive the idea of residencies here in Jackson. We are also interested in getting some cultural activity into a part of town that doesn't usually see live music.
What keeps you inspired?
I am inspired by the people and events unfolding around me and do what feels natural.
I'm able to be as active and involved as I am because I facilitate the energies already swirling about rather than pretending to initiate them from within.
As a Jacksonian whose understanding of self is tied to what transpires between us, and not so much within, the notion of not being involved in my community would be akin to not existing in any meaningful way at all.
Any final words about your Pizza Shack residency?
Improvisation is about a real-time conversation encompassing all the elements which surround and penetrate us.
This residency is about fostering community awareness in the immediacy of the now and greasing the free flow of positive vibes everyone is eager to share in the new year.
The Ruminants will be at Pizza Shack at Colonial Mart (5046 Parkway Drive, Suite 6; 601-957-1975) from 6 p.m. to 8 p.m. each Tuesday in January. There is no cover. Just support Pizza Shack by buying some food and beer.
More stories by this author
Support our reporting -- Follow the MFP.