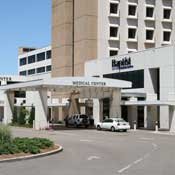 Baptist Health Systems will break ground this year on a five-story, mixed-use building in Belhaven. The 130,000-square-foot facility will house four floors of medical offices and a ground floor of retail on the North State Street site currently occupied by KFC. Baptist spokesman Robby Channell said that a start date for construction will likely depend on the possible relocation of Keifer's Restaurant. Baptist is in final negotiations to purchase the Keifer's property, and the restaurant is considering a move nearby.
"With the purchase of the Keifer's property, which is not finalized yet, the plan is to wait until they've opened in their new location," Channell said.
Channell said he was unsure whether KFC or the Pizza Shack would become tenants of the new building. Construction on the office building and an associated parking garage would likely take up some of the properties adjacent to the KFC location, Channell said.
Baptist has been in discussion with Pizza Shack owners Mike Parker and Larry Emmett, but Channell said he did not know their plans.
Parker told the Jackson Free Press today that The Pizza Shack will open a second location in the Colonial Heights Shopping Center on Old Canton Road "early next month." The restaurant's menu at the new location will be similar to the offerings at the Belhaven location, with the addition of strombolis, Parker said.
Yoga Studio Moves to Fondren
Across the street from Keifer's, StudiOM Yoga, located on Poplar Boulevard, has closed its Belhaven location.
Owner Nicole Baker said she has to move her studio into a new 684-square-foot space in Fondren because of Baptist's planned development. Baker rented her property from the owners of Keifer's, and the restaurant is the process of selling the property to Baptist Hospital.
The studio is moving to Woodland Hills Shopping Center on Duling Street the second week of February and will soon post a schedule of classes on its website. For more information, call 601-209-6325.
Hair Therapy
Ericia Young-Harris is broadening her vision. After spending 10 years as a hair stylist, Young-Harris has spent the last two studying trichology, the medical study of the hair and scalp and related disorders. A former stylist at Shear Beauty Salon, Young-Harris opened her own business, The Hair Company, to serve her growing client list with a holistic and therapeutic approach to hair.
The Hair Company, which opened Jan. 15, will have its official grand opening and ribbon-cutting ceremony Feb. 2 at 11 a.m. The business offers hair health consultations, shampoo and conditioner treatments and styling. Young-Harris says her goal is to educate her clients about the interplay between hair health and the health of their bodies overall.
"A lot of things with your body also relate to your hair," Young-Harris said, citing factors like iron deficiencies and the effects of diet on hair.
Young-Harris received a $15,000 small-business grant from the city to purchase salon equipment and styling chairs.
The Hair Company is located at 4147 Northview Drive, Suite C. Business hours are Tuesday through Wednesday, 9 a.m. to 5 p.m., Thursday through Friday, 8 a.m. to 6 p.m., and Saturday from 7 a.m. to noon. Call 769-218-1869 for appointments or more information.
"WESToration" Rides Again
Organizers of a homeowner initiative in west Jackson will host an information session this Saturday, Jan. 29, at Koinonia Coffee House. The program, dubbed the "WESToration Initiative," brings together Jackson State University's Center for University-Based Development with home financing specialists. The initiative promotes use of the federal 203(k) mortgage-lending program to rehabilitate historic homes in west Jackson neighborhoods like Pecan Park, West Park and Washington Addition.
Saturday's workshop includes an information session, trolley tour of neighborhoods and a discussion of credit repair.
The information session starts at 9 a.m. on Jan. 29 at Koinonia Coffee House, 126 South Adams Street. To reserve a spot, call the CUBD at 601-979-2255.
Send local business news (openings, closing, menu changes, special events) to: [e-mail missing]. Include a photo if possible.
Previous Comments
ID

161797

Comment

Am I the only one who thinks that Baptist Hospital should have relocated to Northeast Jackson (i.e. the location of Specialty Select Hospital on I-55) in the 1970's and spared Belhaven from the wrecking ball? I've also read that they're against renovating Fortification and reducing the number of lanes, a project that would be a boon to Belhaven and Belhaven Heights. I'm not old enough to remember this, but I understand that Congress and President Streets between Fortification and Marshall were a great place to live thirty years ago. I fear the same will happen to the east side of State Street now, that Belhaven will end at Gillespie Street and the towers of Baptist Health System's towers will cast a shadow all the way to New Stage Theater.

Author

Kevin Slark

Date

2011-01-25T14:39:26-06:00
ID

161802

Comment

I would be slightly closer to Colonial Heights, but something about Pizza Shack being on State makes it more authenic.

Author

golden eagle

Date

2011-01-25T17:08:49-06:00
ID

161811

Comment

Hello. My name is Mike Parker and my partner Larry and I own The Pizza Shack.First I want to say Thank You for all the love and support through the years. Our customers built the Shack and are responsible for all the sucess of our little Restaurant. We love you guys. Due to legal issues I am not supposed to comment to the press, but to hell with legal issues. You guys deserve answers. I will provide what I can with more later... First I want to tell you that we are doing everything possible to secure another spot in or around Bellhaven for another Pizza Shack. The problem is that there is not much available. That being said, we believe we have found another site but we are still in the process have making it happen. We promise to let you and JFP know when and if a deal is finalized. I also want to let you know that we do not own the land that the Shack is on so we have no control over its currant site. If it were up to us,we would never move the Shack. We've made many friends there and we've been blessed with the opportunity to get to know the people of the best city in the country. I know it sounds cheesy, but we really do love you guys. You guys have stood behind us despite long wait times,messed up orders and a million other things...You are the best customers and friends that anyone could ever hope for...We promise you that we will not let the Shack disappear from the area. We will continue to search for a spot until we find one. Maybe we're being a little selfish but the truth of the matter is that Larry and I would have a hole in our heart that we couldn't bare if we had to leave the area. We are open to any ideas you may have and we would love to hear your thoughts as to how to keep a Shack in the area. You guys are our greatest assets and allies in this problem. I will say that we will not move to Fondren because Sal and Mookies is a great restaurant and they are truly are a part of what defines the wonderful neighborhood of Fondren...They belong to Fondren and we belong to Belhaven. If there is a lag in time between when we are forced to close in Belhaven and when we re-open in or near Belhaven,please come check out our soon to be open location off Old Canton Road in Colonial Heights in the Fred's shopping center. It is a much bigger restaurant and we will be expanding our menu. We promise we will not change our commitment to bringing you the best and highest quality food in town. If Colonial Mart is too far to drive ,we encourage to try Sal and Mookeis as Jeff Good has always been a leading force in maintaining the highest quality and standards in the industry...Jackson is blessed to have him and Dan in our city. We do not know when the Shack will close but we do feel we will be there until at least May 1. We will stay open as long as we possibly can at that location and we will give you information as we get it. To sum it all up, we just want you guys to know that we are dedicated to finding another place in Belhaven as that is and always will be the home of The Pizza Shack. We may own it, but your love built it...This is not a swan song, but the begining of something bigger and better. You guys are the best and God Bless You...With Love, Mike and Larry

Author

emmpar

Date

2011-01-26T08:36:07-06:00
ID

161815

Comment

Thanks for the post, emmpar. By the way, your veggie pizza is an addiction for me now, especially with the addition of artichokes. :)

Author

LatashaWillis

Date

2011-01-26T12:35:28-06:00
ID

161816

Comment

Hey emmpar - if you guys move into that colonial heights shopping center, I will guarantee you $25 worth of business each and every week! The mrs. and myself love the grub!

Author

Duan C.

Date

2011-01-26T13:06:52-06:00
ID

161817

Comment

Yeah, with the Colonial Heights location my family can bike over on Saturdays for lunch.

Author

Pilgrim

Date

2011-01-26T15:40:47-06:00
ID

161824

Comment

AS a resident of Belhaven Heights, I want to say thanks for the update, and encourage you to keep on seeking a new home here for the Shack. You are the best! We love your pizza. We may go to Colonial Heights to get some - probably will. But would love to see you find a new home somewhere in Belhaven. I hope that new options become available, even if it takes some time. I know that the Fortification redo will take a couple of years but eventually it will be finished. In any case, we are rooting for you and wishing you the best no matter where the winds of change take you!

Author

Izzy

Date

2011-01-27T09:44:41-06:00
ID

161830

Comment

I live smack in the middle of either location (maybe slightly closer to Colonial Heights). The one advantage Colonial Heights will have is much more parking spaces. But there's just something special about it being in Belhaven though.

Author

golden eagle

Date

2011-01-27T15:21:12-06:00
ID

161841

Comment

Y'all pizza men are making me tear up!

Author

DonnaLadd

Date

2011-01-28T14:59:29-06:00
More like this story
More stories by this author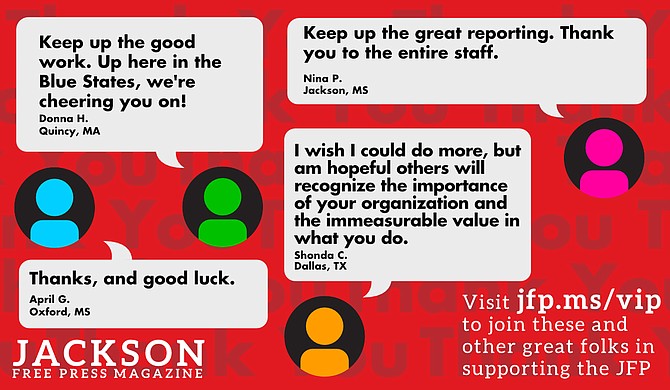 Thanks to all our new JFP VIPs!
COVID-19 has closed down the main sources of the JFP's revenue -- concerts, festivals, fundraisers, restaurants and bars. If everyone reading this article gives $5 or more, we should be able to continue publishing through the crisis. Please pay what you can to keep us reporting and publishing.