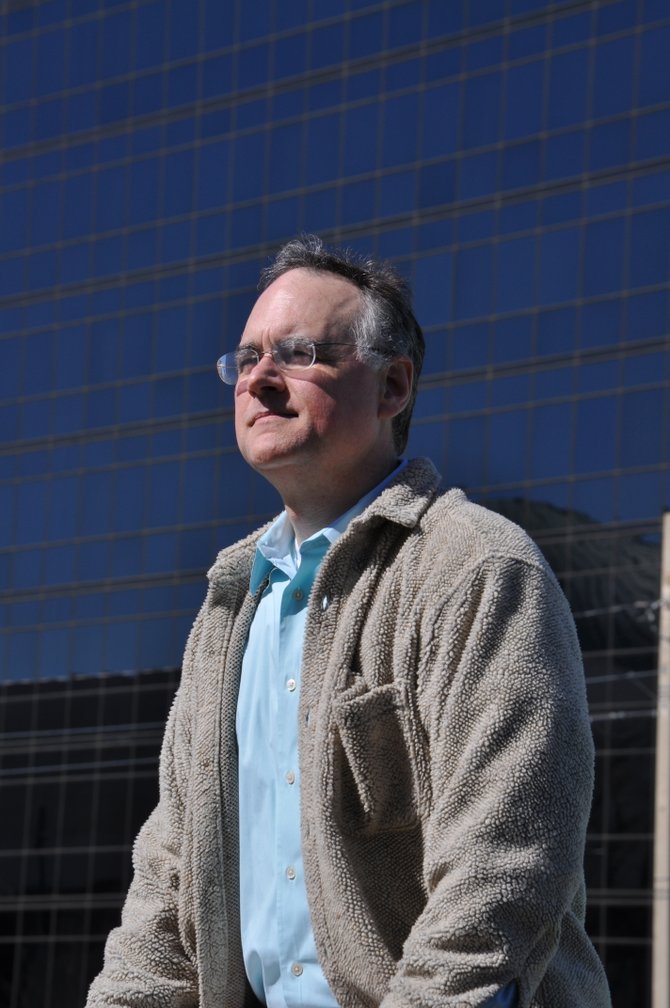 Maestro Crafton Beck stands in front of the skilled musicians in the Mississippi Symphony Orchestra. Beck, 55, stands over the 65 musicians seated in a sea of string, woodwind, brass and percussion instruments. The orchestra consists of full- and part-time members plus additional musicians from the community. As he raises his right arm, the orchestra fills the auditorium with symphonic music.
Growing up on a farm in the Arkansas Delta, Beck came full circle by settling in Mississippi 12 years ago, binding the loose ends to his childhood family ties in Jackson. Before his return, Beck studied music at numerous universities including University of Michigan, Ohio State University and the Aspen School. In 1987, Beck received a doctoral degree in conducting from the University of Cincinnati College-Conservatory of Music.
After receiving his doctoral degree, Beck held positions at various symphonies across the nation, including stints as music director of the Boca Pops Orchestra in Boca Raton, Fla., and the Lima Symphony Orchestra in Ohio. In 1990, Beck became the assistant to the late Erich Kunzel and the Cincinnati Pops Orchestra and maintained that position for six years.
Beck has arranged more than 80 musical selections in his career. Among the many upcoming projects he is working on, Beck is conducting "Bravo V: Ode to Joy," a nod to "Beethoven's Symphony No. 9" on March 31 and "Pops III: Pepsi Pops," an outdoor concert on May 11.
What inspired your love for music?
In my immediate family, there was no music at all. My father was a farmer. When I was a kid, the back page of a comic had an ad where you could sell cards. If you sold enough sets of cards, you would get points by the number of boxes that you sold. When I was 10, I sold enough boxes of cards that I could get a guitar. When it finally came in the mail, I found out that it was plastic. It didn't take long for that to break.
My parents then got me a cheap guitar at Sears. It then became clear that I was serious enough about music that my parents got me guitar lessons in the fifth and sixth grade. When I went on to junior high school, I immediately started playing an instrument, the clarinet, in the band. Later in college (at Ohio State University), I was studying music, and part of music study was to do some conducting training. From the moment I started conducting, I knew it was something I was suited to do and something I was very interested in. I guess the rest is history."
You're a "triple threat"—a composer, conductor and director. Describe your journey.
I've spent most of my adult life as a conductor. I quit playing clarinet professionally many years ago. Today, in the modern world, being a great conductor is a full-time job, so I had to lay my instrument aside. It's only been in the last 20 years that I've been arranging music. In the last five or six years, I've let that turn into true composition, serious composition.
Coming to Jackson 12 years ago to be a music director of the orchestra, I'm now in charge of the artistic product of the Mississippi Symphony and everything that it entails. This is the fourth music directorship that I've had. In my position, I get to make big decisions and have a lasting impact over the whole state of Mississippi over a long span of time.
That's a big-picture job. I think. I work hard. I listen to music. I watch people. I get inspired by a lot of people, and from that, I grow.
What does music mean to you?
Music, for me, has been what anyone wants their vocation to be. It's been a job that's allowed me to grow personally and in the world around me. It's been the thing that's made me interested in political, social and philosophical issues. When you're an artist, at least the kind of musician I want to be, you're automatically connected with the times, people and the world around you. Music has been my way of connecting.
I'm so fortunate having discovered that I love music, that I was passionate about music and that I was good at it. I can't imagine doing anything else. That's what music means to me.
How do you feel about returning to the South?
I've come full circle. I left home after high school and purposefully went north. When I was a boy, I remember coming on the train to Jackson with my grandmother to visit family so, in a way, I've come home. I hope I always stay here, to be honest. It's great to be back and to be a part of creating a cultural scene and opportunities for citizens of the mid-South that I didn't get to have as a young boy in Arkansas.
I didn't hear an orchestra until I was in high school. In fact, the closest orchestra was in Memphis, Tennessee. Now, in my position, I'm able to create something and offer it to people that was non-existent in the South when I was a boy in the '60s. That is an exciting thing.
Also, the orchestra here is almost the same orchestra that was here 12 years ago. I think that we're playing better than we've ever played before. That's the most rewarding thing for me, artistically. We're playing at such a high level that there's an esprit de corps. The organization is very healthy and very happy, and I can't tell you how much that means to me.
Through your artistic process, how do you make classical music appeal to a mostly Mississippi audience?
The average Joe in Mississippi has never heard a symphony orchestra. They don't even think it's for them or (they think) it's old and fussy. Relevance is, of course, the question. All the great music written in the past 400 years for symphony orchestra is relevant just like modern music.
Brahms and Beethoven are just as relevant as any of the great popular musicians whether it's the great jazz musicians or Elton John. They are all masters that create pieces that move us, that say things about the world around us and express, in an artistic way, what life as a human is, including all the trials, tribulations and joys. That's our job. That's what an artist is. I believe that the music we perform does that. We try to get the word out that this is something that everyone can enjoy.
We do everything we can to connect and encourage anyone who has curiosity about music in any way. We try to make that accessible to them. That's our guiding principle. Music celebrates being human.
For more things to do around Jackson, check out the JFP Events Page and make plans for fun.
Related Links
Six Decades Of Music
More like this story
More stories by this author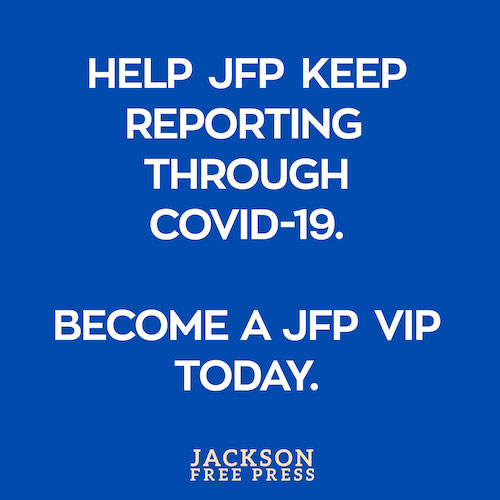 COVID-19 has closed down the main sources of the JFP's revenue -- concerts, festivals, fundraisers, restaurants and bars. If everyone reading this article gives $5 or more, we should be able to continue publishing through the crisis. Please pay what you can to keep us reporting and publishing.