Growing up with eager readers, Sumrall native David McRaney flocked to the art of storytelling. McRaney, 34, works by day as director of new media at WDAM, but in his spare time is an avid blogger and published author.
Since its October release, "You Are Not So Smart: Why You Have Too Many Friends on Facebook, Why Your Memory Is Mostly Fiction, and 46 Other Ways You're Deluding Yourself" (Gotham, 2011, $22.50) has caught attention from national media and critics.
McRaney presents scientific facts in an entertaining package. He poses the assumptions we all make, such as why we have brand loyalty or why we put off decisions. He takes these common notions we don't talk about and debunks them with studies, research and academic balloon-popping.
It's not a self-help book, but his essays are reassuring and not quite as cynical as the book's title might sound.
When did you become a writer?
I grew up with a father who had a giant collection of science-fiction and fantasy books. My mom was a big romance-novel reader. We had a computer with a word processor, and I started writing in my teens. When I was 14, I wrote a really bad science-fiction novel. In college, I began to develop those skills. I thought I was going to be a psychologist, but I ended up writing instead. That gratification of seeing your name on a byline and people hating you based on your opinions and your writing powers got me over into journalism.
Does the book feature any new material your blog didn't?
It's about half and half. Half is material from the blog that has been updated, revised and added to. The other half is completely new material. The book came out of the blog. I really didn't plan on (the blog posts) being these long, literary 20-page essays, but the more I wrote and the more feedback I got, the longer they got. I started taking it more seriously. Then, I tried to attribute sources and do real research. The reason it became a book was because it got so popular at a certain point that I had agents and publishing houses asking me if I was interested in publishing a book.
Did similar blog-to-book success in the publishing world inspire you?
I'm lucky. I ended up with Gotham, a division of Penguin. I may be on the tail end of this period in book publishing where there's a lot of blog-to-books going on. My agent helped get Christian Lander's book out there, so I'm in that brat pack of blog-into-book people. I was more inspired by the narrow-topic blog like "Stuff White People Like" and "Texts from Last Night." I would have never thought (my blog) could make it as a book, but it just so happens that that's the club I'm in now.
Of all the theories in your book, which are the most important?
I mainly talk about biases, heuristics and fallacies, but the biases are the most important. The confirmation bias is the most useful of all. When you go out searching for new knowledge, you tend to focus on things that confirm your beliefs. It determines what news channels you watch, what books you buy and what blogs you visit. Even though I don't have a lot of descriptive advice in the book or blog, the things that will help change your day-to-day behavior are definitely the biases.
What were your misconceptions about publishing a book?
I did all of this from Hattiesburg, the entire thing. I've never met my agent, the publishers or the editors. I have a marketing team of four or five people that I've never met. What's weird is that this is a total virtual experience. Writing the book, getting popular, doing the promotion and editing were all done from Hattiesburg. I had an idea that I would be flying to New York and that I'd be doing a book tour around the country, but the whole process is virtual now. It's awesome, because people can be from Hattiesburg and get a book in every store in the country.
The book got rave reviews from Psychology Today.
It's very unexpected. I try to make the writing good first. Science writing is very dry. It can be difficult to connect to. My goal is to make it to where you, as an individual, can have a personal connection to the material and that it's interesting and fun. What makes the blog so successful is that people love to share the posts. The blog gets between 30,000 and 150,000 hits per day. It's been really interesting to become a member of the "blogerati" where I can send an email and get an (immediate) response. If you write about psychology and things that everyone experiences, then everyone is interested in reading it.
What obstacles have you faced?
The biggest obstacle is striking while the iron is hot—deciding what should go from the blog to the book and finding time to write while having a full-time job. Everything I write is better than the last. It took a year for the book to come out after I finished writing it. I've learned a whole lot about writing, reading and the interview process. It has really honed my abilities as a writer and as a reader. The labor of writing the book was nothing in comparison to the marketing and promotion of it, which is constantly hitting Facebook and Twitter and making YouTube videos. The weird thing about modern publishing is finding someone who can build their own audience and who can market themselves. Those are the people who get book deals, people who understand the ecosystem of sharing, getting yourself out there and rising above the noise.
What are your future projects?
There's a podcast starting this year for "You Are Not So Smart." We're pushing forward with putting out more content on the blog. I'm in talks with some producers in turning it into a television show, and I've already submitted a book proposal to Penguin for a second book.
Since this interview, McRaney sold his second book. See his blog at http://www.youarenotsosmart.com.
More like this story
More stories by this author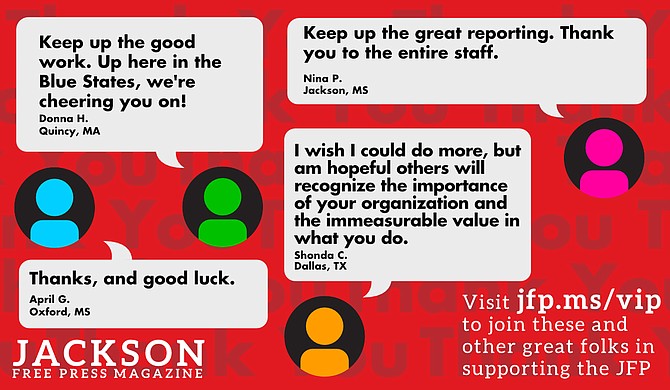 Thanks to all our new JFP VIPs!
COVID-19 has closed down the main sources of the JFP's revenue -- concerts, festivals, fundraisers, restaurants and bars. If everyone reading this article gives $5 or more, we should be able to continue publishing through the crisis. Please pay what you can to keep us reporting and publishing.