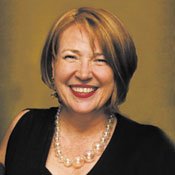 Last Saturday night, Todd and I sat at a small table next to the open kitchen at Parlor Market and were dazzled by the chefs' performance.
Our newest food columnist, Jesse Houston, happens to be the chef de cuisine at PM, a position he took over after the tragic death of his friend and the founding chef, Craig Noone. Craig brought Jesse back from Texas to a state he knew little about; now Jesse is leading the creative team at one of the hottest businesses to come along in Jackson in a long time.
Jesse invited us to the restaurant Saturday night, wanting to show off some vegetarian delicacies he's worked up recently, including a dish of charred brussel sprouts with sous vide baby carrots and sauerkraut with a pastrami spiced creme fraiche that's now on the menu. What's delightful to us vegetarians is that there is no actual meat, or pastrami, in this dish. He somehow figured out how to make it taste a bit like pastrami. And the hint of kraut pleased the German in Mr. Stauffer no end.
As I sipped my Satan's Whiskers (a Prohibition-era cocktail with Beefeater gin, dry and sweet vermouth, orange curacao, orange and orange bitters), I was struck by the creative intensity in which not only Jesse worked on his creations, but which his assistants reflected. When they're weren't doing anything, they stood and watched. He was creating art, and they seemed to be studying his technique.
This was serious creativity at work.
And as Jesse writes in his "secrets" piece on pages 16-17, creative magic happens in other kitchens around the city as well. If you haven't noticed, we're in the middle of a serious foodies movement in Jackson, and it's led by the rockin' crop of chefs, long-time and new, at locally owned restaurants in the Jackson metro.
Make no mistake: These guys (and gals) have the ability to change our city and state--and to help bring the renaissance that a wide coalition of folks (including the dynamic Hal and Malcolm White duo) have worked to bring to fruition for many years. Great restaurants with food-loving groupies help separate cities people love to flock to from those we could not care less about.
Strong local restaurants are the bedrock of a city's local economy. They not only keep their revenues locally--especially now during the local-food movement Jesse and others believe so strongly in--but they hire and train locally as often as possible, often bringing the culinary arts to young people working in the kitchen who might not have had the chance otherwise. And they provide the kinds of culinary experiences that make smart, engaged people want to move and stay here.
This matters, folks. As we explained last week in our local-business issue, locally owned companies can help us stop the brain drain of our best and brightest and our tax base. But it won't work if we don't support them and, in this case, eat locally every chance we get. If we want to live in a world-class city, we must support our world-class restaurants. Consider it an investment in our city's economy.
The same goes for cultural events. Even as Craig and now Jesse are young urban warriors on behalf of our city, so are many others who could live, work and create anywhere they want, but choose to do it right here in Jackson. This weekend, the Crossroads Film Society brings its annual festival to the Jackson area again. This year, you can enjoy a record number of Mississippi-made and/or Mississippi-focused films, a good number of them set right here in Jackson.
Because we're lucky enough to get a lot of the films to review in advance, I took the chance to watch a number of them over the last week. Some weren't completely finished, yet, causing me to smile at the thought of these filmmakers scrambling to get their projects done in time for Crossroads. I understand how deadline pressure feels.
Watching the films, it almost seems like Jackson's recent historical arc is wound up in the types of movies and documentaries the festival features and their content, which is often edgy and not what people expect from Mississippi (where we're stereotyped about as often as the worst of our citizenry stereotypes "the other.") One of my favorites this year is the "Mississippi I Am" documentary, which looks at the challenge and at least marginal progress of being GLBT in Mississippi.
I recognized several of the faces in it (and not just Lance Bass): good people who are working to make our state a more loving place for all of our people, including a former sales rep here who helped start a group to help gay youth. I loved that it featured the Safe Harbor Family Church, a place of worship where GLBTs can feel safe and accepted.
I also appreciate that local filmmaker (and Crossroads celeb) Philip Scarborough and Tom Beck are making a film, "Growing Our Own," about the youth institute that the William Winter Institute for Racial Reconciliation facilitates. (Disclosure: I work with the institute's youth projects, although not directly with this one). I met Philip and Tom years back, and I remember great conversations at Hal and Mal's with them about the challenges of race in our state and that our youth face. I just love that these guys are helping us tell Mississippi's own story now. They care.
That's really what it comes down to: having the gumption and the energy to do it for ourselves. I've watched so many documentary makers come to Mississippi from other places to document our tough journey (making me wonder about the journeys in their own states and countries they leave undocumented). I crave seeing us tell these stories ourselves in whatever way we can: in print, online, in films or even in the catfish cracklins that Jesse Houston impressed Andrew Zimmern with.
I've also been thinking about that urban warrior Herman Snell, our previous music editor whom we all lost way too soon to a sudden death. Herman was a long-time player in the Crossroads scene and, when I met him back in 2001, was doing online music listings just because someone needed to. This is the kind of spirit that makes me believe in our city, our state and our future. It is in the hands of our young creatives, our local businesses, and those who bother to show up and tell our stories.
Please support them every way you can.
This issue is dedicated to the memory of Craig Noone and Herman Snell, both of whom gave new meaning to the words "dinner and a movie." We will put your memory to good use. Watch for my Crossroads picks at http://www.jfp.ms.
Support our reporting -- Follow the MFP.