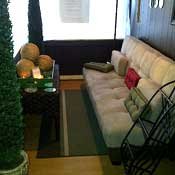 Sept. 20, 2011
The Mississippi Department of Employment Security has funds available for its Subsidized Transitional Employment Program and Services, a program that provides wage subsidies to employers who, in exchange, provide a paid hourly wage and a transferable work skill to workers.
The original STEPS program ran in 2009 and 2010 but the Jackson Free Pres reported the that state was slow to spend the $52 million in federal funds for the program.
STEPS2 subsidizes wages of new employees, helping businesses add workers. The four-month program pays 100 percent of new employees' wages for the first 160 regular hours worked. That subsidy gradually decreases to 25 percent during the fourth month of work.
Any public hospital, private non-profit or for-profit entity can participate in the program, although small businesses are preferred. The program will initially cover new hires' entire salaries, with the subsidy decreasing over time. Employers who want to participate must enroll by Sept. 30.
"The original STEPS allowed us to work with businesses to put nearly $25 million into Mississippi's economy," MDES Executive Director Les Range said in a statement.
As of yesterday, MDE reported 140 participants in STEPS2 with more than 400 jobs available.
A press statement from MDES reports that the jobs that qualify for the STEPS2 program include cashiers and administrative assistants to welders and nurse aides. MDES Spokeswomen LaRaye Brown was not immediately available to clarify which jobs qualify and which jobs do not.
For information, call 601-321-6000.
Downtown Cafe to Expand Hours, Menu
Steam Room Grille's Downtown Cafe (105 E. Capitol St.) is planning to expand its hours for dinner and include original menu items, general manager Aubrey Norman said today.
The restaurant will expand its hours this fall when renovations are complete and its dinner menu will include a lobster special, crawfish etouffee and the fish of the day.
Currently, the restaurant is open daily 11 a.m. to 2 p.m. and features a special blues lunch on Thursday with live music and a barbeque lunch special.
MDA Hosts Model Contractor Program
The Mississippi Development Authority begins its fall Model Contractor Development Program workshop series today.
The MCDP workshop series teaches small contractors and businesses practices that will improve their company's operations and increase bonding capacity. The workshop is free and is open to the public, but participants must enroll in the Mississippi Contractor Procurement Network System.
The workshops begin today, 6 p.m. to 9 p.m. at the Strayer University Building (460 Briarwood Drive) and continue each week at the same time until Nov. 8. Participants are required to attend seven out of the nine workshops.
Latin American Business Association Meeting
The Latin American Business Association will host a general meeting 6:30 p.m. to 8 p.m Thursday, Sept. 22, at Lingofest Language Center in Ridgeland.  The meeting features a presentation on "Best Practices for Making a Chamber Work."
Lingofest Gives Free Classes
Lingofest is also offering classes for adults once a month starting Friday, Oct. 14.  The class will include food, drinks, music and a lesson in Spanish or French. The class is 6:30 p.m. to 8 p.m. Call 601-500-7700 to reserve a space.
Lingofest Language Center in Ridgeland now offers Portuguese, Chinese and online classes. The online classes are taught via Skype. Visit http://www.lingofest.com for more information.
Previous Comments
ID

165001

Comment

Here is a list of jobs that qualify for STEPS2: The following jobs have been approved for STEPS2. A/C technician Active treatment technician Adjusters Administrative assistants Appliance repairman Assistant managers Attendants Boiler operator Boring machine operator Breeder Business developer coordinator Cashiers Childcare giver Cleaning captain Clerical staff Clerical worker CNC router Collection clerk Computer sales associates Construction helpers Cooks Coppersmith Counter attendant Crew members CSR Daycare providers Delivery driver Drivers Electrician Executive director Fitter Forklift driver Frame design Framer Furniture component assembly General service worker Helper HVAC Line workers Logistic tech Machine operator Machinist Manager trainee Material handlers Mechanic Millwrights Nurse aides Off bearer Office administrator Operators Packers Parts puller Pharmacy technician Plant manager Prep worker Process engineer Process operators Process technician Production workers Program assistants Pump operators Ripsaw operator Route drivers Routers Sales associates Sales clerk Saws Scrapers Security Senior production operators Sheet metal mechanic Supervisor T-Nut/Clip Telemarketer Tie mechanic Transportation drivers Upholsterers Utility operators Warehouse Warehouse worker Welders

Author

Lacey McLaughlin

Date

2011-09-20T15:33:03-06:00
More stories by this author
Support our reporting -- Follow the MFP.