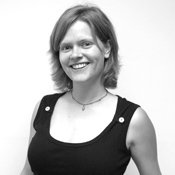 A photojournalist who worked on some of the most important civil-rights stories the Jackson Free Press published opens a new exhibit tonight in Oxford. Kate Medley exhibits her work in the show "Roadside Fare," hanging at the University of Mississippi now through Jan. 16.
The photographs document how food permeates southern life. The exhibit is in the Gammill Gallery in Barnard Observatory in the Center for the Study of Southern Culture. Opening reception is 4-6 p.m. tonight.
She was a Jackson Free Press photojournalist from 2005-2007, covering civil rights stories about cold cases such as the Edgar Ray Killen trial. As a freelancer, she took pictures for the New York Times and other publications.
Medley, now based in Durham, N.C., works for Whole Foods Market, documenting foods through photographs and a multimedia blog. Before taking that job in 2007, she worked as an oral historian and documentary photographer for the Southern Foodways Alliance, a member-supported nonprofit research group, based at the University of Mississippi.
Her new exhibit at Ole Miss takes her back to the Center for the Study of Southern Culture, the home of the Southern Foodways Alliance and the site of her exhibit. Medley got her master's degree in southern studies at Ole Miss in 2007. She got her bachelor's degree in photojournalism in 2004 from the University of Montana.
Medley was not immediately available for comment this morning.
More like this story
More stories by this author