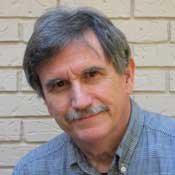 Gov. Haley Barbour did the right thing by lobbying for a civil-rights museum.
Now he needs to double-down and use his influence to recruit like-minded people to launch a bi-partisan, bi-racial, non-profit foundation to raise money to furnish and sustain the museum.
Certainly, I would be willing to donate photos, taped interviews and FBI files; solicit funding from private sources; and use my grant-writing talents to obtain funds. I can't speak for the following individuals, but I would be surprised if they declined an invitation to contribute time or money for the project: Donna Ladd and Todd Stauffer at the Jackson Free Press, Hodding Carter III, Morgan Freeman, John Grisham, David Hampton at The Clarion-Ledger, former Gov. William Winter, former Secretary of State Dick Molpus, Jackson attorney Alex A. Alston, Oprah Winfrey, Fred Carl at Viking, and the list goes on and on.
There are a few celebrity Mississippians that I do not think would say no to requests to perform benefit concerts for the museum—Faith Hill, Lance Bass, B.B. King, Britney Spears, LeAnn Rimes, Marty Stuart, Jimmy Buffet, Charley Pride and Bobbie Gentry (she would be a big draw, even though she has not performed "Ode to Billie Joe" in many years), to name a few.
Mississippi's lack of a museum provides a stark contrast to the activity that has occurred in Alabama, where the Birmingham Civil Rights Institute, the Civil Rights Museum and Trail, and the National Voting Rights Museum have become major tourist attractions. Alabama State Tourism Director Lee Sentell is responsible for much of that success, largely by promoting the civil-rights sites with a Civil Rights Trail brochure that provides visitors an in-depth guide to places they can tour.
Mississippi needs a tourism initiative that gets across the message that "Civil rights ain't just history." I'm not serious about using the word "ain't," but you probably get the message.
The state needs a museum that is aligned with a trail that will allow the state's civil rights history to be interactive. This state's museum needs to not only present a historical perspective on Mississippi's struggles, but also depict civil rights as a living, breathing challenge that still requires dedicated foot soldiers. Civil rights issues are our future, not just our past.
It is true that Mississippi has more black elected officials than any other state. But that is a deceptive statistic as those officials represent majority black districts. The truth is that Mississippi has not elected an African American to statewide office since Reconstruction, a time during which all women and white men who fought in the war were prohibited from voting.
Not until Mississippians elect blacks to statewide offices on a regular basis will the state ever be able to prosper economically. It is a self-inflicted limitation that the rest of the world marvels at. People wonder why Mississippians continue to shoot themselves in the foot, content to be No. 1 in most major illnesses, obesity, mental illness and poverty.
My final years at Ole Miss overlapped with those of Gov. Haley Barbour. I have written before that I played in a rock 'n' roll band and recall performing at Barbour's SAE frat house, where I witnessed him dancing the night away with a dance style that was similar to what a fire hydrant would look like if hurricane-force winds made it teeter back and forth.
An unrepentant party animal, he was director of social affairs for the Associated Student Body and chairman of the concert committee, which I naturally paid a lot of attention to. That was one side of him. But I also recall a different Haley Barbour.
When he ran for ASP president in 1968 as a progressive, the student newspaper, The Mississippian, quoted him as saying his platform was "to change the now unprogressive attitudes of most administrators. ... It's my feeling that the university has suffered from student apathy, which is caused by the ASB's doing little with which the average student can identify."
Perhaps indicative of Ole Miss in 1968 was a news story that bumped against Barbour's election announcement in The Mississippian and competed for a shallow news hole. Under the headline "Hisses trump Ace," the newspaper reported that Ace Carter, a speech writer for segregationist presidential candidate George Wallace, was heckled and hissed by Ole Miss students during a Q&A following a speech in which Carter said "the recent centralization of powers in the federal government, along with increased suppression of states' rights, is very compatible to the communist philosophy."
Barbour left Ole Miss for a semester to work in Richard Nixon's presidential campaign, perhaps feeling that Nixon was a flaming liberal compared to George Wallace. Indeed, 1968's Nixon would be considered too liberal by today's standards for him to qualify to be a Republican.
The point in telling you that story is to remind you that humans are complicated.
Now that he has returned to his progressive roots, I would like to see the governor finish what he started with the civil rights museum and shepherd the bond issue through to completion before he leaves office. Who knows? Later, if retirement gets to be a drag, he might want to volunteer as social chairman for the proposed all-star concerts to benefit the museum.
James L. Dickerson is co-author of "Devil's Sanctuary: An Eyewitness History of Mississippi Hate Crimes" and a former editorial writer for The Commercial Appeal in Memphis, Tenn.
More stories by this author
Support our reporting -- Follow the MFP.