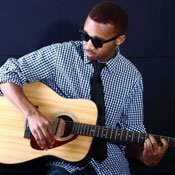 For a taste of Broadway, see Leading Ladies: A Night of Nostalgia Friday and Saturday at Brent's Diner and Soda Fountain (655 Duling Ave.) presented by Fondren Theatre Workshop. The dinner theater begins at 7 p.m. each night with a meal by Brent's and a cash bar. The show starts at 7:30 p.m. with tunes from Broadway and movie musicals performed by women who have appeared in past local theater productions. Tickets are $25 with proceeds to benefit CONTACT the Crisis Line. Seating is limited; call 601-982-2217 for information or tickets. For more things to do this weekend, check out the JFP Events Calendar or Best Bets.
Friday, catch Jazz Night Live at circa. Urban Artisan Living (2771 Old Canton Road) with music by Jazz Beautiful featuring Pam Confer. The event runs 7-11 p.m. and includes light snacks and a cash bar with artisan beer, light wine, soft drinks and juice. Tickets are $12 at the door or from http://www.circaliving.com. At 7:30 p.m., Lingofest Language Center (7048 Old Canton Road) hosts an Open House and Latin Party to promote its Spanish classes. The party is free and includes music, refreshments and a Latin dance class at 8:30 p.m. At 9 p.m., catch local music, poetry and art at Forever Friday at Suite 106 (106 Wilmington St.) featuring PyInfamous, Keiona Miller, Rashad Smith and DJ Sean Mac. Admission is $10 before 10 p.m. Peruse the JFP Music Listings for more musical entertainment.
Saturday, take your lawn chairs to Koinonia Coffee House (136 Adams St.) for Politix in the Park from 11 a.m.-3 p.m. Hear Hinds County and Mississippi political candidates talk about current issues and referendums to be placed on the ballot. While you're there, enjoy music, free barbecue and space jumps. Call 601-960-3008 or check out the Politix in the Park Facebook page for more information. Also this Saturday is "Telling Our Own Stories 2: Hip-hop Arts Edition" at the North Midtown Arts Center beginning at noon. Admission is free; call 928-861-0393 for more information.
Saturday evening, "Caged in the Coliseum" matches begin at 7 p.m. at the Mississippi Coliseum. Tickets are available for $25-$35; call 800-745-3000. See the JFP Movie Finder for what's playing on area silver screens this weekend, and step out in style with merchandise from the JFP Swag Store.
Also this weekend is the Mindful Spirit Expoat the Mississippi School for Therapeutic Massage (935 A Lakeland Drive), from 10 a.m.-6 p.m. Saturday and 11 a.m.-4 p.m. Sunday. Exhibitors and speakers will be on hand to talk about Reiki healing, acupuncture, crystal healing, organic living and other topics. For a complete schedule, visit http://www.intuitiveencounters.com. Admission is $10 for exhibitors, $20 speakers and $25 for both. A webcast of the speakers is available for $20.
Visit a local restaurant Sunday for brunch, with Knight Bruce at Sophia's, Howard Jones Jazz at the King Edward Hotel, Andy Hardwick at Fitzgerald's and Raphael Semmes jazz at Table 100 in Flowood. Check out the JFP Restaurant Listings and the Menu Guide to find your new favorite restaurant this weekend.
More like this story
More stories by this author