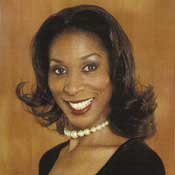 Mozart, Puccini and Rossini live when Phyllis Lewis-Hale sings. The lyric soprano hits the notes intended and fills auditoriums with her passion. The opera singer and music scholar stresses the classics to her students at Jackson State University.
"You can sing gospel, you can sing pop beautifully, and I respect those styles, but you must also respect the classical style," she says. "You must respect the hard work and dedication and scholastic work that goes into it."
Beyond the European composers, Lewis-Hale cares deeply about African American composers of classical music. Her academic work and mission is preserving these works and keeping them circulating in choirs and music halls all over the world. In October, the Mississippi Humanities Council awarded Lewis-Hale the 2010 Teacher and Scholar Award for her research on the relevance and infusion of 20th-century African American composers such as William Grant Still, Ulysses Kay and Dorothy Rudd Moore.
She takes the responsibility seriously of keeping the classics alive as an applied voice instructor and director of JSU's Opera Workshop Program.
Lewis-Hale, 45, grew up in Jackson and started out at JSU studying accounting. She auditioned for a choir scholarship to help pay for school. Her professors and instructors pushed her during those early years to take opera seriously.
"They took me aside and said, 'Why aren't you majoring in music?' They encouraged me to pursue a career in music. Halfway into my sophomore year, I changed majors," she says.
As a young woman, she won the International Monteverdi/Bellini Vocal Competition in Italy, leading to a professional career singing throughout Europe and Asia. Back in the states, she sang with numerous city symphonies and groups. She had leading roles in productions with the Indianapolis Opera, Opera Memphis, the Houston Ebony Opera and the Brevard Music Center Opera Theater of North Carolina.
The Opera/South Company of Jackson, however, has a special place in her history.
"Not a lot of opportunities for blacks to perform in mainstream productions existed," she says. Opera/South began in 1970. Jackson State University, Utica Junior College and Tougaloo College started the performance company that specialized in the music of black composers such as Mississippi native William Grant Still. Black opera singers from all over the country came to Mississippi to get the chance to perform a variety of roles. That experience helped the careers of Kathleen Battle and others who became international stars.
Opera/South went into demise, Lewis-Hale says, but some tried to revitalize it in the 1980s only to see it die back again in 1988. In 2006, Lewis-Hale was part of a reunion benefit concert for Opera/South, and in 2007, Opera/South put on a one-time full-scale production of Mozart's "The Magic Flute."
Blacks do have more opportunities in mainstream opera today than 20 years ago, Lewis-Hale says. "It could be better. Talent is talent," she says. "Some of the community wants to see Opera/South back. It was a training ground for so many."
Lewis-Hale wants it back, and she wants it at Jackson State. "We are the central university in the state," she says.
She talks about education with intensity, about how her students need a well-rounded education. Opera students have to study other languages, for example. She encourages her students to travel abroad so their Italian and German can improve for their singing. She thinks the learning program Rosetta Stone is a wonderful way to get a grasp on a foreign language.
Lewis-Hale says she found her love in teaching, but she is still a professional performer. She sings mostly outside of Mississippi, traveling to recitals and concerts. She also makes it to New York City three times a year to work with a coach, she says.
"You cannot have a music career without an ear, without other ears."
More stories by this author
Support our reporting -- Follow the MFP.