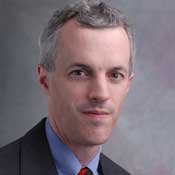 The Mississippi Senate passed a bill modeled after Arizona's anti-immigrant law SB 1070 today, despite protests by some Democrats that the measure was rife with errors carried over from the other state's law.
Sen. Joey Fillingane, R-Sumrall, introduced Senate Bill 2179 on the Senate floor this morning and immediately followed with a series of amendments aimed at changing language to better reflect Mississippi.
Fillingane's bill prohibits state or local officials from restricting local sheriffs' and police departments' enforcement of federal immigration law. It also requires local law enforcement, when making a "lawful stop," to ask for proof of legal residency when they have "reasonable suspicion" that someone is not a legal resident of the country.
The bill allows citizens to bring a civil suit against local governments for limiting the enforcement of federal immigration laws. In its original form, Fillingane's proposal called for any fees assessed in those civil suits to a newly created "Gang and Immigration Intelligence Team Enforcement Mission Fund."
This morning, however, Fillingane said that the gang task force was an artifact of Arizona's law, which he had copied in composing his bill. Noting that Mississippi does not have Arizona's gang issues, he asked senators to change that provision so that fees would go to reimburse local law enforcement for their increased workload.
Another section of Fillingane's original bill prohibited the governor from pardoning any nonresident sentenced to jail for failing to carry documentation. At Fillingane's request, senators voted to delete the restriction, which infringed on the governor's constitutional authority to grant pardons.
Democrats made multiple attempts to postpone consideration of the bill or send it back to committee, arguing that the committee members needed to iron out further technical problems in the bill before bringing it for a floor vote.
"We just noticed that it restricts the governor's constitutional authority to give pardons," Sen. David Blount, D-Jackson said. "We're rushing through this process, and we're not being deliberate. This is supposed to be a deliberative body."
Fillingane argued that Democrats were stalling.
"I don't buy this whole line of argument about needing more time," he said. "You all know you're going to vote."
A number of African American senators raised concerns that the bill could lead to racial profiling because officers would be forced to guess whether someone looks like an "immigrant" based on their appearance.
Sen. John Horhn, D-Jackson, referred to young African American constituents who have complained to him of being stopped by police officers for no apparent reason. "We've seen where people have used this pretext, a stretch of reasonable suspicion, to stop folks," Horhn said.
Fillingane argued that the bill specifically prohibits law enforcement from considering "race, color or national origin."
Horhn also offered a failed amendment to strengthen the bill's penalties on employers who hire undocumented immigrants. In its original form, the bill would punish employers of undocumented immigrants with a tiered system of probationary periods and suspended licenses. Horhn proposed eliminating the second chances and revoking all permits and licenses from a business after its first violation of hiring practices.
"If we say we're serious about this, then let's be really serious about this," Horhn said. "Let's make the consequences so severe that someone wouldn't dream of (crossing the line)."
Horhn's proposal failed by a 10-29 margin.
Follow the Jackson Free Press for updates
Also see: "On the Anchor Baby Trail."
Previous Comments
ID

161693

Comment

Only bad legislation needs to be done in a hurry. When legislation is created in a rational, even keeled manner, then injustice is seen for what it is and can be removed. Mississippi, do not let your fear of the other rush you in directions that will cause you to repeat your racist history. Slow down.

Author

Rev. Fred L Hammond

Date

2011-01-18T14:32:08-06:00
ID

161695

Comment

Well, isn't it interesting that Horn's addendum to strengthen the bill faied? These guys and gals know that a lot of the problem rests with employers who hire immigrants and they are not going to make the penalities any stricter. This continues to be that "Good Ol' Boy" System at work again. Why can't the MS Legislature copy something that will strengten our state rather than follow the blue print of the State with the country's worst Governor: That state that has blood on its stipes, the lack of empathy and rude, cruel and socially unacceptable policies. Must MS continue its DumbA$$ dealings. PS. I just read a note that said the Legislature did not observe MLK's holiday. They claim that they do not take off for State holidays while in session. Is this a fact or is it because of for whom the day is being observed for? Just asking.

Author

justjess

Date

2011-01-18T14:55:44-06:00
ID

161698

Comment

They rush to pass these bills because that is the way they were taught. The agenda is priority. They make the same mistakes with gays and lesbians by trying to assume their sexual orientation. They're really not that good at it. Typically when you are pulled over for a moving violation, you are required to show your proof of residency anyway, ie: Mississippi or other state ID. It's accepted nationwide as an authorized form of identification. Putting law enforcements head in the noose once again to promote Mississippi justice and status quo, you would think they would have learned some valuable lessons along the way.There are folks who are jeopardizing the States financial stability. Imagine the state having to keep on paying out violations with taxpayer money for the rest of our lives. That is the position Mississippi is in right now. All because of the actions of a few political figures personal beliefs. The citizens put these people into office.

Author

DeGuyz

Date

2011-01-18T16:27:18-06:00
ID

161699

Comment

If you want to enforce one federal law then you should want to enforce all federal laws. The "Good Ol' Boy" system has already been put on notice. We can only hope that the domino's fall accordingly.

Author

DeGuyz

Date

2011-01-18T17:14:33-06:00
ID

161703

Comment

Define "reasonable suspicion?" What are the indicators that would prompt an officer to ask me for "documentation?" My appearance, the color of my skin? He's already asked me for my license. Here's my question. There are many people that belong to certain ethnic groups that are US citizens born in this country. What do you expect them to carry? A birth certificate? And wouldn't that be considered an unusual, extreme burden. Call it what it is... This law does what it's designed to do, promote fear among certain ethnic groups and continue our distrust of law enforcement in certain geographic areas....

Author

833WMaple

Date

2011-01-19T09:02:26-06:00
ID

161706

Comment

The Senate showed it's complete hypocrisy in defeating Sen. Horhn's ammendment.If they were really concerned about illegal immigration in the state they would have attacked the main cause of it, employers looking for cheap labor. If employers were not hiring illegals they would not come to Mississippi. But in good old Republican fashion the rich company owners are left free to break the law and fatten their wallets while the penalties on the poor immigrant workers are increased. You do not have to be a rocket scientist to know these illegal immigrants are only coming to work. If there is no work for them they will leave and/or stop coming, thereby freeing up employment for people who live here. But then that would mean paying the legal workers a decent wage which is an anathema to Republicans. How any middle class working person can support Republicans defies credibility!!!!!

Author

wellington

Date

2011-01-19T11:01:12-06:00
ID

161710

Comment

833WMaple- when you gave him your licence he would have no "reasonable suspicion" to question your immigration status. If you didn't have a licence, insurance,or tag, things illegal immigrants aren't legally suppose to have and usually don't, then he would have a "reasonable suspicion" even if your weren't an illegal immigrant you would still in violation of several laws anyway by not have those things.

Author

BubbaT

Date

2011-01-19T14:05:36-06:00
ID

161715

Comment

No matter when you get stopped,the officer asks for a driver license... It is clearly apparent that the legislation will require you to submit something other than a driver's license. So explain to me "reasonable suspicion" that prompts the officer to ask me for proof of "legal residency".

Author

833WMaple

Date

2011-01-19T17:06:23-06:00
ID

161718

Comment

so a driver's license is not proof of residency?

Author

Izzy

Date

2011-01-20T07:39:10-06:00
More stories by this author
Support our reporting -- Follow the MFP.