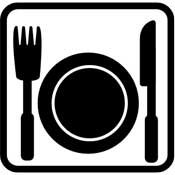 Feeding yourself on a college budget can sometimes be tricky. In Jackson, however, finding great, affordable food doesn't have to be a hassle and you don't have to resort to fast-food chains. With the city's selection of wholesome but cheap eateries, you won't have to go hungry or empty out your piggybank. Here are 10 favorite restaurants around town where you can find hearty meals for less than $10.
• Basil's (Fondren location, 2906 N. State St., 601-982-2100) Basil's offers a great selection of sandwiches and paninis, soups, salads and desserts less than $10.
• Brent's Drugs, Soda Fountain & Gifts (655 Duling Ave., 601-366-3427) Don't let the name fool you. Established in 1946, Brent's is a piece of Jackson history that serves the best burgers around. They don't sell drugs anymore, but their milkshakes and malts are to die for. The best part? Everything's less than $10 in this retro diner.
• Keifer's (Belhaven location, 705 Poplar Blvd., 601-355-6825) The Mediterranean favorite is famous for their gyros, hummus and Greek salads, priced less than $10.
• La Guadalupe (6537 Old Canton Road, Ridgeland, 601-206-7776) Guadalupe is a taqueria where almost every item on the menu is less than $10. Their tacos are fresh and custom made.
• Mama Hamil's Southern Cooking (751 Highway 51, Madison, 601-856-4407) Mama Hamil's offers an impressive buffet of your favorite Southern cooking, with lunch priced below $10.
• Newk's Express Café (Jackson location, 4450 Interstate 55 N., 601-709-4990) Newk's offers a wide selection of gourmet pizzas, salads, soups and sandwiches that all come in at less than $10.
• Pizza Shack (1220 N. State St., 601-352-2001) Not your average pizza joint, Pizza Shack has all the classic favorites, but also offers a number of exotic pizzas. All their small pizzas cost less than $10, as do their salads and sandwiches.
• Sal & Mookie's New York Pizza & Ice Cream Joint (565 Taylor St., 601-368-1919) The casual, family-friendly restaurant has great lunch specials for less than $10.
• Saigon (2640 Lakeland Drive, Flowood, 601-420-4848) Saigon is a great Vietnamese noodle joint with inexpensive and delicious selections. Hotpots, priced less than $10, make a filling lunch.
• Wing Stop (Jackson location, 952 N. State St., 601-969-6400) Wing Stop's delicious wings, chicken strips and fries are a cheap way to fill up with quality food that costs less than $10.
Get more ideas at http://www.bestofjackson.com and be sure to join the JFP Bite Club's Facebook Page and follow us on Twitter.
More stories by this author
Support our reporting -- Follow the MFP.