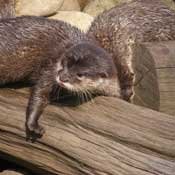 You've been thinking about that special person for days. Hands shaking, sweat beading on your upper lip, you've managed to ask him or her out. In spite of the nervous laughter and blotchy, discolored skin tone, you feel good.
So now what? Plan ahead.
Jackson has plenty of fun things to do that won't dry up your wallet. There are just as many ways to show your significant other the depth of your emotion, and your bank account.
You should really get to know your date before making a decision on the perfect date spot. But no matter what kind of person your date is, you're probably in luck. Jackson has a range of places and activities for all sorts of people.
Here are some of the JFP staff and interns' favorite Jackson date spots.
Friendship Park, 475 Lake Harbour Drive, Ridgeland
(Brooke Kelly, intern) A beautiful wooded area in Ridgeland, Friendship Park is a good place to walk, talk or even picnic. You may want to take some bug spray, though! Free.
Sakura Bana, 4800 N. Hwy 55, 601-982-3035
(Ashley Jackson, account executive) Sakura Bana wins "Best Sushi" awards every year. Did you know raw fish is an aphrodisiac? $$$.
Mississippi Museum of Art, 380 S. Lamar St., 601-960-1515
(Andrea Thomas, advertising designer) Named "Best Museum 2011" by Mississippi Magazine, the city has few locations more romantic than the dimly lit MMA. The Mississippi Collection is free.
Russell C. Davis Planetarium, 201 E. Pascagoula St., 601-960-1550
(Meryl Dakin, intern) Cool, dark and quiet, the planetarium is a great place to snuggle up to your special friend while watching a feature documentary, laser show, sky show or indie film on the big screen. Each Sunday see independent and art films. $6.50.
Lemuria Books, 4464 Interstate 55 N., Suite 202, 601-366-7619
(Kristin Brenemen, art director) The cozy bookstore in Banner Hall is the best place to curl up with a few good books and a good beaux. Free except for buying books.
Ross Barnett Reservoir
(Lacey McLaughlin, news editor) The grassy parks around the reservoir are good for any type of outdoor activity and are beautiful at sunset. Have a picnic on the dock, or take a boat out on the water and stargaze. It's the perfect place for a first kiss. Free.
Malco Grandview Theatre, 221 Grandview Blvd., Madison, 601-898-7819
(Elizabeth Waibel, cub reporter) Located in Madison, the movie theatre boasts giant columns and an indoor fountain. They have the widest selection of movies in the area, as well. $9 for evening adult tickets.
King Edward Hotel, 235 W. Capitol St., 601-353-5464
(Latasha Willis, events editor) This lovely, historic building downtown features the King Edward Grill, the Pavilion Lounge, and even a sushi bar. $$$
Jackson Zoo, 2918 W. Capitol St., 601-352-2580
(Amelia Senter, intern) There's nothing more romantic than animal companionship and the smell of nature. The zoo, located out West Capitol Street, houses a wide range of fluffy and exotic animals, sure to please your date. $9.
Salsa Mississippi, 605 Duling Ave., 601-213-6355
(Ronni Mott, managing editor) The party starts every Saturday night at 10 p.m. with a free beginners' Salsa lesson at 9 p.m. Dance to the best Latin music in Mississippi. $10, $5 for students.
Basil's , 2906 N. State St., 601-982-2100; 904 E. Fortification St., 601-352-2002
(Callie Daniels, intern) Cheap and casual, Basil's sells subs, sandwiches and their famous tomato basil soup. It's wonderful for a quick lunch, and you can take a stroll the Fondren shops afterward. $
Que Sera Sera, 2801 N. State St., 601-981-2520
(LaShanda Phillips, editorial assistant) A family-owned Cajun-American restaurant located in Fondren, Que Sera has great outdoor seating and a romantic atmosphere. $$
Pi(e) Lounge at Sal & Mookie's, 565 Taylor St., 601-368-1919
(Megan Stewart, web developer) The bar at Fondren's best pizza place is a rich, sensuous environment that feels very different from the bright colors and loud noises of Sal & Mookie's, down the hall. $$
Babalu Tacos & Tapas,  622 Duling Ave., 601-366-5757
(Jordan Lashley, intern) One of the newer jewels of Fondren, Babalu features retro urban industrial décor and delicious authentic food that make a cool date. Share a street corn to get to know each other. $$$
Char , 4500 Interstate 55 N., Suite 142, 601-956-9562
(Kimberly Griffin, sales director) Serving brunch, lunch, and dinner, Char's steak and soul food are served in the finest of atmospheres. The low light is romantic, and the service is worth the extra cash spent. $$$
Of course, sometimes, you don't have to go out at all. Senior editorial intern Briana Robinson's favorite Jackson date spot is her backyard. And editor-in-chief Donna Ladd likes to stay home "with no phones ringing and the computer turned off."
More stories by this author
Support our reporting -- Follow the MFP.