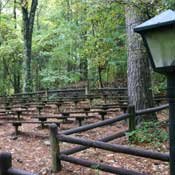 When I was younger, my parents would take me to the beach every school break. Dragging towel-laden plastic bags, we'd make the five-hour trip to Pensacola, Fla. The sea and the sand were great, but by about the 10th trip, I was so bored with the beach.
Long, drawn-out trips can be exhausting, especially when you're traveling in a tiny car with your entire family. Recently, I've become an avid supporter of the day trip, a shorter, simpler alternative to overnight vacations. You don't need to hassle with overnight accommodations, as the attractions are close by and it's all over rather quickly.
I wish I'd known about all the fabulous things there are to do in and around Mississippi. Maybe I could have proposed a change in my family's vacation plans. Check out what is within a day's drive from Jackson.
North:
• The Mississippi Petrified Forest (601-879-8189), in Flora, is a place of beauty and fascination that takes visitors back 36 million years.
• Vicksburg is home to one of the nation's most comprehensive Civil War museums. Located about an hour northwest of Jackson, the Battlefield Museum (601-638-6500) paints a fascinating picture of the Civil War in the South.
• Geyser Falls Water Theme Park (601-389-3100) is nestled in Choctaw, two hours northeast of Jackson. It boasts nine water slides.
• The Jim Henson Exhibit (662-686-2687) in Leland (two hours northwest) celebrates the life and work of The Muppets' creator.
• The B.B. King Museum (662-887-9539) in Indianola, two hours north of the capital, educates guests on the rich blues root of Mississippi.
• Clarksdale's Delta Blues Museum (662-627-6820) lies three hours north of Jackson, documenting Mississippi's musical contribution to the world.
• Elvis Presley's famous home, Graceland (901-332-3322), is open for tourism in Memphis, Tenn., and the famous Beale Street is close by.
• Tupelo (three and a half hours northeast) houses the Elvis Presley Birthplace and Museum (662-841-1245).
• The Corinth Contraband Camp (662-287-9273) in Corinth (four and a half hours northeast) once harbored slaves who fled plantations seeking freedom and protection during the late Civil War.
•Talladega, Ala. lies five hours northeast of Jackson and is the site of the Talladega Superspeedway (877-462-3342), which hosts NASCAR races.
South:
• The historic town of Natchez (800-647-6724) lies about two hours southwest of Jackson, on the mighty Mississippi River. The Longwood Plantation, dating back to before the Civil War, is the largest octagonal house in the United States. It is also a National Historical Landmark. The Natchez City Cemetery was established in 1822, and is a glimpse back in time as is the Forks in the Road Slave Market site.
• Biloxi (800-BILOXI-3) lies on the Gulf Coast, three hours south of Jackson. The Biloxi Shrimping Trip exposes everything there is to know about catching, cooking and eating shrimp, Gulf Coast style, on a 70 minute cruise. Ship Island boasts tranquil stretches of barrier island shore. Day trippers can picnic, explore and relax on some of the finest beaches in Mississippi.
• Ocean Springs' Walter Anderson Museum of Art (228-872-3164) is three hours southeast, and celebrates the life and artwork of  Walter Anderson.
• There's something for everyone in New Orleans, (800-672-6124) three hours south of Jackson. Bourbon Street in the historic French Quarter is perfect for shopping, music, and revelry. The Audubon Zoo and Aquarium of the Americas are wonderful places to take kids. The New Orleans Historic Voodoo Museum documents the city's reputation as the "City of the Dead."
• The USS Alabama Battleship (251-433-2703) is docked in Mobile Bay, three and a half hours southeast, a grand testament to America's might in World War II.
• The beautiful emerald waters of Orange Beach, Ala., are only five hours away.
More stories by this author
Support our reporting -- Follow the MFP.