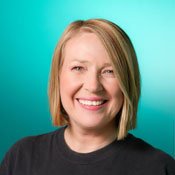 I vividly remember the day when Ward 1 City Councilman Ben Allen bounded into my office at the Jackson Free Press. During the Frank Melton mayoral administration, it wasn't unusual for Allen to pop by; we didn't agree on everything and fought like banshees on the Internet from time to time, but we were on the same page when it came to some of the crazy coming out of city hall. We found common ground on the need for Jackson, and particularly downtown, to get its groove back.
That day, Allen's cheeks were pinker than usual. He closed my door and excitedly filled me in on Melton's latest attempt to stop the HRI renovation of the King Edward Hotel, then a hulking shell. For reasons that I still believe were mostly about Melton being a brat, the mayor wanted to halt the efforts of David Watkins, Deuce McAllister and others to do something positive with that monster.
Allen had used his political clout and prowess to save that project (he can tell you how if he wants). It was a thrilling story, and one that made me proud to know that particular Reagan Republican. As Sam Begley says in this week's cover story, Allen got between Melton and a wrecking ball.
Now, Allen is the president of an organization that has evolved from a less-than-stellar launch to one that has helped downtown Jackson start looking like what she could be. When we started the paper, John Lawrence was in that role, and Todd and I would spend time at the Hal & Mal's bar with Lawrence talking urban planning and smart development and lambasting the public's inflated desire for parking over great mixed-used developments.
We launched the JFP in 2002 with the goal of doing everything we could do to champion smart development and to get our readers, especially the young ones and the empty nesters, excited about staying and living in the cool apartments coming online downtown. Todd wrote our first cover story, "Creative Class Rising," filled with big ideas about what was possible if we'd all just decide it was.
We then launched BOOM Jackson magazine in summer 2008 after Todd returned from consulting with the publisher of BOOM Louisville in Kentucky. Todd's vision was an annual magazine that captured the progress and diversity of the city's renaissance--and that championed discussion of big ideas for our city. Now BOOM is a thriving quarterly.
Of course, big ideas can be expensive, and projects like an arena or a convention center hotel all require some public funding. That isn't a deal killer, but it does mean that a responsible citizenry and newspaper have to study and discuss the projects--and sometimes advocate less expensive and ambitious alternatives. Sometimes developers and big-idea folks don't want to hear objections, but public questions and transparency lead to projects we can all be proud of, and are willing to fund.
The fact that the public cares enough to question an idea--especially one that requires that taxpayers ante up--is healthy, and we have that here these days. When we started the JFP, it could be hard to find a person under 30 (and not many over) with hopes that Jackson would rise from a broken-down city crippled by flight, much less one at 100 percent occupancy in downtown housing as it is now.
We launched this newspaper, and later BOOM, with the belief that this kind of progress was possible. We believed, and started giving voice to others who believed. Even as other media in town obsessed over crime, endorsed a cowboy mayor who promised to end crime in 90 days, declared the city nightlife "non-existent" and published columns that proclaimed the King Edward would never see life again, we kept believing. And doing our homework. And questioning. That has led to more public engagement, which is a double-edge sword for someone who wants to do a big project. They need public support, but it can be hard to hear public criticism of your pet project.
The JFP believes firmly in the need for compromise and for looking for the "second best idea," as Roger von Oech advises in his guidebook on thinking big, "A Whack on the Side of the Head: How You Can Be More Creative." Sometimes the first amazing idea won't work, or in the case of development, it is too expensive or simply can't get enough folks behind it. So what should we all do together? Keep talking, debating, suggesting, challenging until someone comes up with the second best idea (or maybe the third or fourth). Often, it is that follow-up idea--a compromise--that is the most brilliant, and workable.
I'm happy to report that we seem to be seeing that process unfold with flood control for Jackson. For years, the thinking about flood control was binary: Either we had to get behind with John McGowan's very ambitious and controversial Two Lakes concept, or the U.S. Corps of Engineers was going to erect big, ugly levees and ruin everything forever. There was a lot of hand-wringing in that either-or debate, and the JFP took some whacks to our heads from folks who didn't like that we refused to get behind Two Lakes due to costs, eminent-domain issues, environmental concerns and unlikelihood of the feds buying in.
But we stayed the course, doing our homework and stories about the pitfalls of Two Lakes and of a levees-only plan, and calling for the community to "unlock" the debate and consider other options. In 2010, the Levee Board did just that by refusing to choose Two Lakes as our locally preferred option and by listening to the Corps' warning that we should stop bickering and get on with it to strengthen our levees before another big flood hit.
That, in turn, allowed something else to happen. Once McGowan and his team were definitively told "no" on Two Lakes, they started rethinking--and came up with their second best idea, based on concepts that had been back-burnered in the Lakes-v.-Levees battle. They recently showed me a map (I'm still waiting for them to give me one; ahem) of their "one lake" concept. They talked about its environmental aspects and how it doesn't flood Mayes Lake, will help Town Creek downtown and even provide development opportunities on top of expanded "super levees."
I don't know, yet, if we will endorse this second best idea; I'll get back to you after doing more journalistic due diligence. But I endorse the idea of informed compromise, healthy debate and the dissent that leads to it. These are practices that I hope grow in popularity as we continue to figure out how to make Jackson all she can be for residents and businesses alike.
More like this story