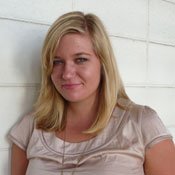 Last Friday morning, as I started my daily routine of reading the news, I fired up Tweetdeck, started browsing news sites and looked at my Facebook news feed. On Facebook, my sister, Lindsey, had posted a picture of herself and her long-time boyfriend and changed her status from "in a relationship" to "engaged." Dozens of congratulating comments followed.
I was in shock.
When I couldn't get a hold of her by phone, I called my other sister and parents to tell them the news. Mass confusion and anger ensued.
"How could she not call us first?" my youngest sister, Lydia, asked, her voice breaking with the onset of tears.
Later, we found it out was a hoax. Why would my sister do such a thing?
"I didn't really think anyone would be crazy enough to actually believe something just because I posted it on Facebook," Lindsey explained.
As a news editor, I felt more than duped. I had broken one of my own news-gathering rules: Confirm news with the source before you dish it out. But social media has become the primary way we get our news, whether its political or personal, and it's easy to take it all at face value.
Last weekend, I attended the Online News Association Parachute Training in Birmingham, where I attended various workshops on the future of journalism in the digital age. It's impossible to ignore the realities of working in print journalism. Newspaper circulation is down by 7 million over the last 25 years, according to The Economist, while in the last five years, people reading their news online has increased by 5 million.
There is an increased demand for reporters to become jacks of all trades and shoot photos, video and develop technology skills to tell stories in various formats, while churning out more content in less time. Several journalism students at the conference expressed frustration after browsing job listings at http://www.journalismjobs.com, to find papers only hiring reporters with writing experience, as well as video and multimedia skills, and offering meager salaries, to boot.
In Gannett's newest profit-boosting strategy, The Clarion Ledger started offering "print exclusives" last Sunday. The print exclusives involve three stories only in print as a "reward" to subscribers. One of the exclusives, "Examining Teachers and Inappropriate Contact," alluded to what they considered a hard-hitting investigative "must read." The problem: They forgot (I suppose that's what you'd call it) to print the story in its entirety. Tuesday, however, they cited a "production error" and printed it all.
As Gannett CEOs continue to stand on their heads and try to come up with yet another corporate, one-size-fits-all solution to declining profits, I have a few words of advice: People won't pay for a product that has no value to them, especially in a time when we aren't searching for the news, but the news is coming to us.
Our readers drive much of what we do here at the JFP. We believe in digging deep and investigating stories, getting to the core of an issue, instead of simply reporting unchecked statements by public figures or quoting white supremacists to provide a "balanced side" to race issues.
It is a challenge to keep up with the demands of the industry, especially with a small staff, but there is a level of excitement that comes with rising to the challenge--rather than the feeling of gloom and doom I imagine prevails at most other papers. Now because of the Internet, there are more ways than there have ever been to convey powerful stories. And new outlets, such as http://www.mediastorm.org and http://www.demotix.com, are on the cusp of what, I believe, is the new media for narrative and visual story-telling.
While new territories in digital journalism are yet to be charted, I find myself concerned about the role of technology in our lives and whether we are letting it absorb us. This week, The New York Times reported that people consumed three times more information today as they did in 1960. A study The Kaiser Foundation released this year, found that 8 to 18 year olds spend an average of 7 hours and 38 minutes a day using entertainment media. The Economist also reports that the average teen sends and receives an average of 2,272 text messages a month.
These statics are a bit alarming, and even more so because I know I'm in one of the last generations that will be able to remember life before the Internet. Recently, I found myself struggling to unplug and focus for long periods of time to read books at home. A self-proclaimed news junkie, I want to be the first to know what's going on at all times. Yet I made the decision to disconnect my home Internet and cable to refocus my mind and energy ... and to save money, too.
The increased use of technology also widens the economic gap for many in our state, unfortunately. In rural areas, including the Delta, access to broadband is scarce; and in lower-income communities, the ability to purchase technology is limited. When we talk about digitizing the news, these communities don't have a place at the table because they're already disconnected from so much of the world. This is a disservice to all of us.
In this week's cover story, Ballet Mississippi Director David Keary explains that ballet takes patience, determination and focus--qualities hard to find in today's youth. Whether that's the result of over-stimulation from technology or a schedule that involves too many activities, I would have to agree with that assessment.
If we begin by slowing down and looking at the ways technology impacts our lives, we can introspect and decide how much is too much.
Regardless, it's important to head into the future with optimism, whether you work in the field or enjoy the news that reporters offer. The world is at our fingertips.
More stories by this author
Support our reporting -- Follow the MFP.