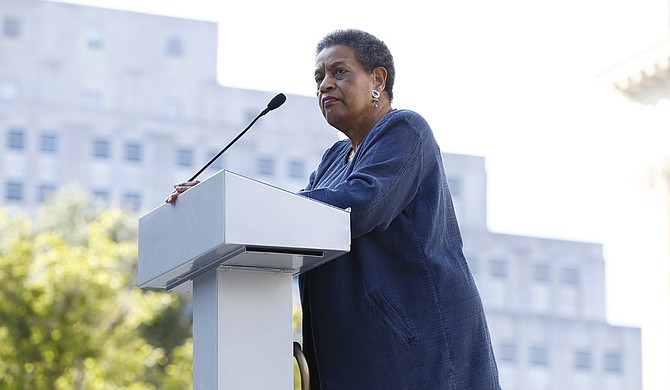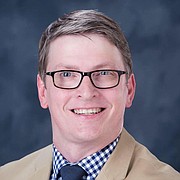 In the Thursday, Sept. 14, edition of the Clarion-Ledger, guest columnist and retired reporter Mac Gordon wrote a piece recalling the names of 50 influential Mississippians from the last 50 years. The article was a postscript to the "Top 10" lists naming Mississippi's most influential people, which his father, local journalist Charles B. Gordon, first compiled during the 1970s and early 1980s. With Mississippi's 200th birthday approaching, Gordon wanted to add to his father's original lists—which, from 1970 to 1982, included both the obvious (William Faulkner) and notorious (Theodore Bilbo).
"In the last 50-plus years, many others have contributed mightily to the state's development or gained such favorable notoriety in myriad fields that they could/would/should be included on such a list," Gordon said.
As a lifelong Mississippian, I understand the necessity of such lists. They're a point of pride, particularly in conversations with people whose perceptions of our home state, while often accurate, are no less frustrating (because they are often so accurate). Being able to recite the names and accomplishments of influential Mississippians, which I've done time and again, balances the scales a bit, at least when confronted with our state's poor record of race relations or our commitment—or lack thereof—to public education, including efforts to narrow the digital divide (where, according to at least one report, we rank last among all states in access to fixed broadband technology).
So when I read Gordon's most recent article, I immediately noticed several glaring and obvious omissions—all of them women. Mind you, I wasn't surprised that Gordon only listed one woman (singer Faith Hill) in his list of the 50 most influential Mississippians of the last half century; I wasn't shocked by the absence of Evelyn Gandy, Mississippi's first woman lieutenant governor, who held five other elected offices before running for governor twice in 1979 and 1983. I wasn't that surprised, either, by the omission of Hazel Brannon Smith or Norma Fields, both journalists fighting for justice and equality, albeit a generation apart. Smith risked her life and reputation as an outspoken critic of Jim Crow, and Fields, as the first woman journalist to cover the state capitol in the 1970s and 1980s, exposed state corruption—in the Mississippi Highway Commission, for instance—while speaking out against the "isms," sexism and cronyism, that infected statehouse politics and journalism alike.
"There were so many male chauvinist pigs in the Mississippi legislature that it raised my heckles," Fields said in a 2009 interview, "and I wasn't going to be put down or disturbed by anybody."
And I wasn't stunned by other influential names missing from Gordon's list, all women, all proud Mississippians, all worthy of making the cut: playwright Beth Henley, novelists Kathryn Stockett and Mildred Taylor, film and television star Sela Ward, former Lt. Gov. Amy Tuck, and civil rights activists Anne Moody, Ruby Bridges and Myrlie Evers-Williams.
As an associate professor of communication specializing in media history and gender diversity, I'm all too aware of the lack of recognition at both the state and national levels that women receive for their contributions to the arts, letters, politics and the law, among other fields. A 2006 list in The Atlantic magazine of the 100 most influential Americans had only 10 women, none higher than no. 30, suffragist Elizabeth Cady Stanton. In a similar list that Smithsonian magazine published in 2014, women fared no better—10 out of 100, not counting the names of 10 women listed in a separate category for "First Women" (women considered "pioneers" or who otherwise stood out in their respective fields).
Seeing lists like those published in The Atlantic or the Clarion-Ledger, I'm reminded of a quote from the writer Elizabeth Janeway: "Like their personal lives, women's history is fragmented, interrupted; a shadow history of human beings whose existence has been shaped by the efforts and demands of others."
Indeed, Janeway's statement exposes more than a few flaws with Gordon's list and others like it—the fact that the historical record as written is too often a reflection of a singular, male perspective, one that easily omits and ignores the contributions of women and other marginalized groups. Exposed, too, is the public's acceptance of that record as complete, despite who and what has been omitted. "History is not everything," historian John Henrik Clarke said, "but it is a starting point …"
Gordon's list reveals an even deeper, more complex issue. Gordon's perspective, at least as represented in his column, is indicative of a newsroom culture that, historically speaking, refused for too long to allow women's participation, and quite literally, their presence, within its walls. Progress has been slow and hard fought—the 1970 federal lawsuit filed by 46 women against Newsweek magazine, as documented in journalist Lynn Povich's book, "The Good Girls Revolt," comes to mind. Even now, newsrooms are far from where they should be. A recent Poynter report reveals that women journalists only comprise one-third of media employees, even though they represent two thirds of journalism and mass-communications graduates. Moreover, women only receive 38 percent of the bylines in print, digital, broadcast and wire news, and their employment in news organizations has stalled since the 1970s.
As noted in one study published in a 2008 issue of the Howard Journal of Communications, industry-wide perceptions of gender influence news content, and those perceptions are socially constructed by our white, patriarchal culture. Perhaps this fact, taken with the Poynter report, can offer an explanation, not an excuse, for Gordon's list. If journalists aren't exposed to gender diversity in the newsroom, if they don't consistently practice it in their careers, then how can we expect their perceptions about women's contributions, historical or otherwise, to evolve?
Pete Smith is an associate professor in the Department of Communication at Mississippi State University. He received a bachelor's degree in communication from Mississippi State University, a master's degree in communication from Auburn University and a doctorate in mass communication from the University of Southern Mississippi. He is currently researching the career of Mississippi journalist Norma Fields and is working on a larger book project about women journalists covering state politics during the 1970s and 1980s.
Support our reporting -- Follow the MFP.