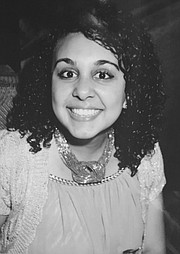 JACKSON — March 22, 2016, was a historic day for Jackson and Mississippi. It was a needed reminder that there are determined and courageous Mississippians standing against injustice and accomplishing progress, a reminder to Americans, nationwide, of the power and potential of a small group of committed people in making progress despite the weight of their oppression. On that day the City of Jackson proclaimed April as Islamic Heritage Month.
Though even some progressive Jacksonians and Mississippians may question the link between the city, the state and Islam, remember that an estimated 1/3 of the slaves brought to America were Muslim. Abdur-Rahman Ibrahima was a prince from Timbuktu who was enslaved in Natchez. Prince Ibrahima died without ever being able to liberate his entire family in Mississippi.
Followers of Islam have been in this country since the beginning of its history. Muslim families were torn apart as its people toiled the land and cultivated its future. Muslim blood is as much a part of this nation's soil as Confederate blood. You cannot discuss the Civil War without recognizing the war's relationship to Muslims, too.

Today, they remain an integral component of Jackson and Mississippi's existence. Nearly 3,000 of them live in the metro area, representing more than 30 countries and nationalities. They are public school teachers, blues musicians, community activists, software programmers and developers, doctors, engineers, architects, writers, researchers and more. Paying homage to Muslims' role in Jackson and in Mississippi is an acknowledgement of their sacrifice to this state; it is a step to prevent us from repeating our oppressive history. Proclaiming something as heritage does not mean it is everyone's individual story, but it is part of our collective history. Understanding that history helps us understand the factors that have led us to live on the land we occupy today. Recognizing it stands to make us less fearful of each other.

Over the past four weeks, the International Museum of Muslim Cultures, which is in the Arts Center of Mississippi, and the Jackson metro Muslim community have worked together to host weekly educational sessions on Islam, helping dispel stereotypes and educate people on its truth. Every weekend, a cultural program showcased the countries that Jackson's Muslim community represents, and educational sessions, music, dance performances, dinner from those countries and exhibits have been a part of the events
Each weekend event has exceeded 200 to 400 attendees, well-attended by non-Muslims, Muslims, black, brown, white, young and old Mississippians and visitors to Mississippi, alike. For the past four weeks, the International Museum of Muslim Cultures has been the state's melting pot, a beautiful mecca of cultures and perspectives.
At the very first event this month, I met a white male chaplain. He's been at almost every single event since then. When I asked him what brought him out, he said, "I'm 77 years old, and all of my friends have never left this state. They have this very narrow view of the world. They are close-minded and have this one way of looking at the world. I don't want to grow old and become like them."
Last week, I met a white Presbyterian sister who came with her friend; they learned about the month's celebrations from another friend in Texas. Two weeks ago, we had a traditional West African band perform while African Americans and people from other nationalities danced and swayed. It was a mesmerizing unity of past and present, West and East.
At an Islam 101 session, a brother raised his hand and said, "I don't identify as a member of the faith, but because of how I look and my name, some people think I am. And, sometimes, for example, at the airport, I receive some of the treatments that a Muslim may experience. So, I'm here today because you may need me today, but I may need you tomorrow. Being here is important."
A biracial family friend of mine who recently moved into the area has brought their three school-aged girls to nearly every event. Their mother remarked, "It's important to me (that) my daughters are open to and respectful of all cultures. We're so lucky these opportunities to learn about each other exist here. My family is so happy to live here now."
Multiple people have told me at these events, "I cannot believe I'm in Mississippi right now." Despite the other affronts from the state's leadership over the past couple of months, I have never been more proud to be a Mississippian. What I have seen and experienced over these past four weeks in that Arts Center has been the tolerant, knowledge-pursuing, truth-seeking, loving, superficial-division-destroying community in which I yearn to live. Regardless of what's going on in Mississippi right now, what's going on in that Arts Center is inspiring.
The grand finale and the anticipated largest event of the month is a free community festival. The Islamic Heritage Festival, is Saturday, April 30, from 10 a.m. to 3 p.m. It will have art and cultural exhibits, music, dance and cultural performances, a fashion show, food, vendors, kids party bouncers, films, door prizes, free health screenings and more. The festival will be in the Art Garden outside the Mississippi Museum of Art (380 S. Lamar St.), as well as inside the Arts Center (201 E. Pascagoula St.) in downtown Jackson. Please come celebrate with us and bring family and friends.
Although not officially a component of Islamic Heritage Month, on May 7 at 7 p.m. at the Magnolia Islamic Center, the Muslim Women Association of Mississippi will host its annual banquet, where it will honor three public school students with scholarships to pursue a career in the fields of science, technology, engineering and math (STEM).
For questions about upcoming events, please contact the museum at 601-960-0440.
Support our reporting -- Become a JFP VIP.
The news business has changed dramatically in the past year, and we need your help more than ever to keep bringing you important stories about Jackson and the Metro. Become a JFP VIP with an annual membership or you can Sign up as a monthly supporter. Thanks for anything you can do to empower our journalism!