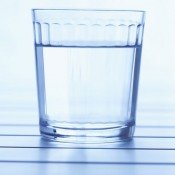 Parts of the city of Jackson served by its well-water system continue to be subject to a boil-water notice, according to a release issued this morning. Pressure has now risen to a point in that system to allow for testing. City crews are collecting forty samples from the system today to send to the Mississippi Health Department, and the boil-water notice will be lifted after two days of testing come back clear.
[verbatim from the city] A precautionary boil-water advisory is still in effect until further notice for all customers on the city's well water system located in the southwestern part of the City and Hinds County.
THIS ADVISORY AFFECTS APPROXIMATELY 16,267 CUSTOMERS that are served by the well system. The following locations are included:
• West of Westhaven Boulevard, in addition to North Westhaven Drive, East Westhaven Drive, South Westhaven Drive, Westwood Drive and Sunnybrook Drive
• South of Interstate 20, West of Robinson Road Extension
• West of Robinson Road Extension/Suncrest Drive to Cooper Road
• West and South of Forest Hill Road/West of Interstate 55
• Oak Creek Subdivision
• Cedar Hills Subdivision
• Brookhollow Subdivsion
• Willowood Subdivision
• Lake Dockery Subdivision
• Oak Leaf Subdivision
• The city of Byram
This is a precautionary advisory. All customers are advised to boil their drinking water until adequate pressure is restored to the system. Water should be brought to a rolling boil for one minute for the following: cooking or baking, making ice cubes, taking medication, brushing teeth, washing food, mixing baby formula or food, mixing juices or drinks feeding pets, washing dishes and all other consumption. Water does not have to be boiled for the following activities: showering or washing clothes.
Crews will collect water samples to monitor the safety of the drinking water. It typically takes at least 24-48 hours to obtain the additional test results, so it is important for customers in the affected area to continue to boil water until further notice. Residents will be notified immediately when the advisory is lifted.
For more information, customers may call 601-960-2723 during business hours or 601-960-1777 (or 601-960-1875) after 5 p.m.
More stories by this author
Support our reporting -- Follow the MFP.