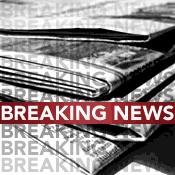 [Verbatim statement] PEARL –The Mississippi Emergency Management Agency continues to help cities and counties with the ongoing water emergency. The State Emergency Operations Center in Pearl is under partial activation, which brings in members of certain state agencies to provide emergency support. At this time staff specializing in public works and engineering, logistics management and public health are working 12 hour dayshifts.
Governor Haley Barbour: Governor Barbour extended the closure of state offices in Jackson to Friday because of the continuing lack of water pressure citywide.
MEMA: Supplying bottled water and resources as requested.
For updates follow us on Facebook and twitter using MSEMA.
MS National Guard: Five 5,000-gallon water tankers and 20 400-gallon water trailers were transported from Camp Shelby in Hattiesburg to the Jackson area to assist with water outages. An additional 5,000 gallon tanker with drinking water has been sent to Claiborne County to aid the city of Port Gibson with water problems. A 400 gallon water buffalo has been sent to the Henley
Young Juvenile Justice Center in Jackson at the request of Hinds County.
MS Dept. of Health: The Mississippi State Department of Health continues to work with the facilities it regularly inspects to ensure all public health regulations are maintained. MSDH is inspecting Jackson area restaurants and providing technical guidance – both in the field and through its command center. MSDH staff is also working with affected childcare facilities to guarantee licensure guidelines are followed.
Until the boil water advisory is lifted, MSDH reminds all Jackson area residents to continue boiling water and follow all safety precautions.
MS Dept. of Transportation: MDOT crews began working with Jackson Public Works Tuesday night and will continue to work 12 hour shifts with the city until water is restored.
MS Institutions of Higher Learning: MS Institutions of Higher Learning: The IHL Executive Office remained closed today due to lack of water pressure in the building. Employees will be updated on IHL's status later this evening. For more information visit http://www.ihl.state.ms.us. Jackson State University will remain closed until Tuesday, January 19. Students will be able to register and consult with academic advisors from 8:30 a.m.-4 p.m. and 6-8 p.m. on Thursday, Jan. 14 and Friday, Jan. 15 at the JSU Student Center. All registration activities will be held in the Third Floor ballroom. For more information visit http://www.jsums.edu.
The following counties have reported ongoing water problems to MEMA:
Claiborne: City of Port Gibson reported more than 4,000 residences affected. County picked up eight pallets of water from MEMA Thursday afternoon.
Grenada: Several water main breaks, county water department working to maintain system.
Hinds: City of Jackson received water from the MS National Guard.
Wayne: Received two pallets of bottled water from MEMA.
MEMA has also provided water to the MS State Veterans Home in Jackson, The Jackson Housing Authority and Jackson State University.
There are 1,728 bottles of water on each pallet MEMA provides. To date MEMA has supplied 65 pallets of water.
For more information, contact Jeff Rent or Greg Flynn in MEMA External Affairs at 866-920-MEMA (6362), or visit us online at http://www.msema.org.
Support our reporting -- Follow the MFP.