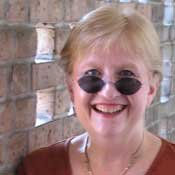 Working on the Sept. 26, 2007, cover story, "Grant Me Justice: Two Women Killed in Two Weeks," changed my life.
Freelance writer Candy Hagwood was completing interviews for the story of Doris Shavers, 40, shot dead by her former boyfriend moments after Jackson police officers left her home Sept. 17, 2007, and she needed a photographer. I took photos of Shavers' kin and of her living room—the scene of the crime—where police had left cartridge casings and bloody pillows on her couch.
I spent that warm September afternoon with a lump in my throat, blinking back tears as Shavers' brother recounted the horrific details of what he witnessed.
The news in Jackson the day Henry Phillips murdered Shavers was about another woman murdered by her boyfriend just days before: George Bell III murdered Heather Spencer Sept. 11, 2007.
The day before going to press, editor-in-chief Donna Ladd decided to combine the two stories for the cover, and I spent hours interviewing victims' families, lawyers and domestic-violence experts, running to pick up documents, or get one more photograph, or one more question answered, one more detail clarified. Candy was on a long-planned vacation in Disney World, typing up notes and interviews while waiting in line for rides. Donna pulled it all together into a coherent story.
It was some of the hardest work I've ever done from an emotional standpoint—Candy, too, no doubt—but in the long run, it's work that has profoundly strengthened me.
Since that story, domestic violence has become one of my "beats" for the JFP. And when Gov. Haley Barbour suspended Michael Graham's sentence on July 17, 2008, I dug in again. Graham got life for cold-bloodedly murdering his ex-wife, Adrienne Klasky, virtually decapitating her with a shotgun blast while she sat in her car at a traffic light. We learned Graham wasn't the only woman killer Barbour let loose; he set three others free.
Writing about these events hasn't become easier. Every time I speak with Linda Francomb, Heather Spencer's mother, I get a lump in my throat. Reading police reports of the violence men do to women is horrifying, making my skin crawl and the bile rise in my throat. But by now, I'm a woman on a mission: Not another woman should die at the hands of her abuser; not another abuser should be walking the streets without having paid his debt. And if what it takes to get there is being uncomfortable, it pales in comparison to what other women have gone through.
What's surprised me is how many women share the experience of domestic abuse. Shortly after working on that first story, I was having lunch with five women friends. It didn't take long to discover that four of us had been in abusive relationships, some more than one, some more violent than others. I've been there, as have some of my most cherished woman friends.
Domestic violence and rape seem to be the only crimes where the victims get blamed first and last, and it would be easy to sink into self-pity and blame ourselves for our misfortunes. "Why did she put up with it?" and "Why didn't she leave?" are questions still more often asked than "Why did he hit her?" or "Why wasn't he behind bars?"
It's time for women, and the men who love them, to make some changes—it's time for a change in attitudes, a change in perception and a change in domestic-violence laws.
Fortunately in this economy, little of that takes big buckets of money to achieve. What does take cash—education and outreach programs—already have some funding sources in Mississippi, from legislation passed last year funding the Mississippi Domestic Violence Fund, to the JFP's own annual Chick Ball that helped seed a Duluth Model behavioral modification program for abusers last year.
The bad economy and shrinking budget is not an excuse for failing to add teeth to laws protecting women.
How much does it cost, for example, to add a no-fault divorce statute to the state's code that would allow women to permanently shed their toxic and abusive marriage partners? Domestic abuse is about power and control, and Mississippi's expensive divorce procedures are an impediment to women, while feeding abusers' needs to control their victims until the bitter end. If nothing else, he can withhold a divorce for years—pretty much as long as he wants to—if his victim doesn't have thousands to pay for a lawyer. That needs to change.
What is the price tag for adding an attempted-murder statute? When a man threatens to kill a woman if she tries to leave him and then adds a black eye or a broken arm as punctuation, that man should be put behind bars, preferably for a very long time. With today's laws, that man could get a few months in jail, a fine or could walk away with no more than a perfunctory slap on the wrist. That needs to change.
Should Mississippi make it incumbent on a witness to report a crime? Robbie Bell spent hours in her house with Heather Spencer's body, at least some of that time on her own, never calling for help and violating no existing law. That needs to change.
It wouldn't cost the state of Mississippi a damn thing to put a law on the books prohibiting someone convicted of a DV charge or the subject of a protective order from buying a gun or ammunition. Nor would it cost a penny to enact a domestic-violence statute penalizing strangulation, a big red flashing-light predictor for future violent behavior.
Mississippi's current stalking laws could use help, too. Right now, a woman has to prove she's in danger of being killed by her stalker. It's not enough just to be too scared to leave your house. That's ridiculous.
Can the Legislature get all of this done in one session? Probably not. Should that stop us from beating the drum to take action? No way. In my wildest dreams, I even entertain the notion that the Legislature will curtail the governor's pardoning power, or at least make him responsible (perish the thought) for notifying victims and their families.
Nothing ever happens by thinking small or accepting the status quo. Our brave, wild dreams are where all of us get the courage and the power to make change happen.
In the meantime, I'll keep blinking back tears and clearing that lump in my throat. And writing the next story—until there are no more stories to write and women are safe. That's the only good ending for the dream.
Previous Comments
ID

154836

Comment

I did not realize how much the domestic violence laws in this state absolutely SUCK! We've go to do better than this. Good job, Ronni. :)

Author

LatashaWillis

Date

2010-01-06T16:25:04-06:00
ID

154840

Comment

Ronni- Great article. The state does need to make domestic violence laws stiffer. No need for the state to make law prohibiting someone convicted of DV charge or subject protective order from buying a gun. Federal law already does.

Author

BubbaT

Date

2010-01-06T16:49:20-06:00
ID

154851

Comment

And Lord what about the guy who recently poured gas or some other substance on the woman then set her on fire? I'd like to see someone set him on fire too and say hold on dog, we'll get you some help as soon as we can, just lay there until I finish rapping with my honey or homeboy. I got a feeling somebody in prison is going to make sure he realizes how terrible that act was/is, no matter his so-called reason for doing it.

Author

Walt

Date

2010-01-06T18:17:30-06:00
More stories by this author
Support our reporting -- Become a JFP VIP.
The news business has changed dramatically in the past year, and we need your help more than ever to keep bringing you important stories about Jackson and the Metro. Become a JFP VIP with an annual membership or you can Sign up as a monthly supporter. Thanks for anything you can do to empower our journalism!