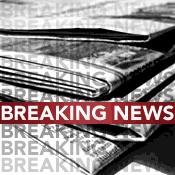 Hinds Circuit Court Judge Winston Kidd handed down a ruling today that will allow the Langston Law Firm to keep the $14 million fee it earned for representing the state in a $110 million settlement with former telecom giant MCI, formerly WorldCom, over unpaid taxes. MCI paid the legal fees directly to the firm, without impacting the state's share of the collected funds.
State Auditor Stacey Pickering sued the law firm and the state attorney general's office over the fee, stating that under Mississippi law, contingency fees to contracted attorneys must be approved by the Legislature. Kidd disagreed with Pickering's assertions, however.
"Since the subject attorney's fees were not paid by the State, and did not come out of any state funds, this Court finds that there is absolutely nothing improper or illegal about MCIs payment of attorney's fees to the Langston Law firm," Kidd wrote in his ruling.
"It is undisputed that the Attorney General has the authority to institute and maintain a lawsuit on behalf of the State," he added. "It is further undisputed that the Attorney General can retain special assistant Attorneys General and enter into retention agreements with said assistants."
The ruling is a victory for Mississippi Attorney General Jim Hood as well.
"We are pleased that Judge Kidd agreed that this case had no merit and held no basis in fact," Hood said in a statement. "Legal fees in the MCI case, and in every case that utilizes outside counsel, are paid in strict accordance with state law and the guidelines and procedures of the office of attorney general.
"This lawsuit, which originated with former State Auditor Phil Bryant, has already cost taxpayers more than $340,000 in legal fees paid to outside attorneys hired by the auditor's office to pursue its misguided position. I hope our current state auditor will decide not to pursue this issue further and waste even more of our citizen's hard-earned money."
For additional background on the case, read Boon for the Budget?
More stories by this author
Support our reporting -- Follow the MFP.