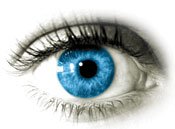 The use of and dependence on the Internet and social networking has various implications for personal privacy. Many people worry "big brother" is watching their virtual footsteps or that their personal data can be auctioned to the highest bidder in the advertising world.
How to Protect Your Privacy Online
Under the Bill of Rights, the Fourth Amendment of the U.S. Constitution guarantees protection of American citizens against unlawful search and seizure, including reading mail, wiretapping and entering homes without a warrant. But it is up to individuals to prevent cyber stalking and identity theft.
• Check the security settings on your social networking sites, including on photos and things you or others post. Facebook and other sites are infamous for frequently changing settings without letting its users know. On Facebook, under "Account" and "Privacy Settings," you can customize what you share and with whom. You can also alter your application settings there, as well as customize settings to block unwanted visitors.
• For immediate personal privacy, Dr. Shaoen Wu, a computer-science professor at the University of Southern Mississippi, uses Facebook but always keeps the chat option turned off. He recommends an "awareness of what we are trying to disclose to others. (Social networking sites) provide features but you don't have to use those features," Wu said.
• Facebook requires several steps to cancel your account. If you only go through the first step, Facebook "holds" your account, so that you can return to your profile if you decide to reinstate your account.
• Clear your web browser's history, cache and cookies on a regular basis.
• Install good antivirus and spybot programs. Check http://www.freeware.com for free options.
• Be wary of who you're giving your private info to, including your Social Security number, bank account or credit card info, what sites you join or where you make online purchases.
• Be careful about accepting unknown "friend" requests. Some may be looking to spread the "Koobface" virus by sending infected links via e-mail and/or wall posts in the hopes people click on the infected links.
• Use a unique password for each social network, e-mail or e-commerce account. The passwords should be difficult to guess and include a combination of nonsense words, numbers and symbols.
• Switch browsers. Internet Explorer is the most commonly used browser and the most susceptible to intrusion. Switch to Mozilla Firefox or Google Chrome, both with built in malware and phishing protection.
Protect Your Photos
Exchangeable Image File Format, or EXIF, tags embedded in a digital camera photo can tell not just technical details about the photo, but also its location using the Global Positioning System. GPS is more commonly found in cell phone cameras like iPhones or smartphones. This feature, just like reverse e-mail address information, can work to a cyber-stalker's advantage. If you have a Flickr account or another online site where you upload unprotected photos on the Internet, make your photos available only to trusted friends, or disable the EXIF feature either in your camera or by using software like Photoshop or Gimp.
Identity Theft
Identity theft happens most commonly through "dumpster diving" for unshredded mail or stolen wallets, which can reveal Social Security numbers, credit card numbers and other personal info, and from organizations that store sensitive information in hard copy or online. In the online world, one must also be aware of phishing: bogus e-mails or spam, often in the forms of "your bank" or other institutions asking for your personal information. Also, watch out for fake charity websites or PayPal accounts set up to take your money. Of course there is also the potential threat of hackers, hijackers or malware, so always use secure sites for any online purchasing. Secure sites include https:// in the URL, display a padlock (usually on the lower bar of an Internet window) and the URL should be an "official" domain name. Watch for a string of numbers in a URL or an address separated using "dot" segments, like "paypal.bogusaddress.net."
Attitudes Toward Social Media
• Niaeshia Jones, 19, is senior at Hattiesburg High School. She has a Myspace account and joined Facebook this fall. She is not worried about government surveillance or advertisers soliciting her. She does worry, however, that someone will see her info about her boyfriend, for instance, and spread rumors from what they've read.
"I don't share too much information on Facebook," Jones says.
She says she doesn't accept friend requests from people she doesn't know and intends for family and friends to be the only people who see her information.
• Nathan Bush, 32, a computer programmer for Merchants Foodservice, only has a Facebook account; he cancelled his MySpace account from lack of use. His Facebook page is open to people who aren't friends because he doesn't really use it, he says, but his wife's page has the security features enabled because that's where they share photos.
Bush is not worried about government or other entities looking as his data because he has nothing to hide and he is not "one of those conspiracy theorists." His biggest concern about Facebook is people updating their status with their whereabouts, especially if their security features aren't enabled.
• Bernard Jonson, 52, thinks that the Internet and the government, have gone too far. "They are overstepping their boundaries," Jonson said. "We don't have any privacy any more."
Jonson does not use the Internet at all. "I don't think God intended for all this," he says. "I'm old fashioned anyway."
• Evaluation consultant Ann Beardshall, 71, says her biggest concerns are identity theft, social marketing and social media networks. Beardshall joined Facebook about two years ago, mainly as a way to enjoy photos of her grandchildren, but she maintains all the security settings so she "can lurk, and they can't see me."
More like this story
More stories by this author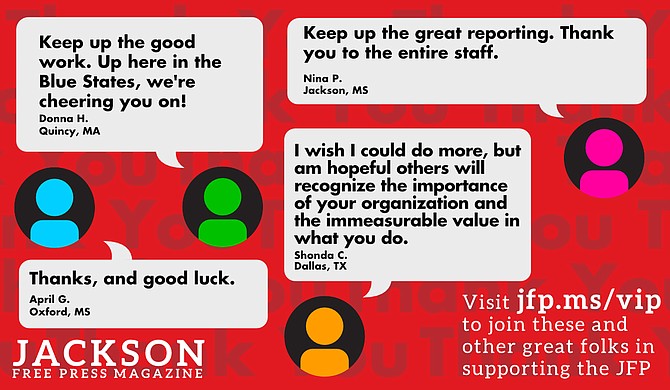 Thanks to all our new JFP VIPs!
COVID-19 has closed down the main sources of the JFP's revenue -- concerts, festivals, fundraisers, restaurants and bars. If everyone reading this article gives $5 or more, we should be able to continue publishing through the crisis. Please pay what you can to keep us reporting and publishing.