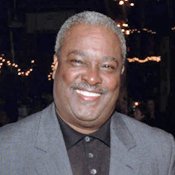 Mayor Harvey Johnson Jr. send out a statement this afternoon, announcing that Jackson has again been recognized for the city's strong business climate, as it has several times in recent months. Johnson stated, verbatim:
In recent weeks Jackson has been lauded several times for its business climate. In late September the Brookings Institution's MetroMonitor ranked Jackson as one of the top 20 strongest-performing areas out of the 100 cities they surveyed. MetroMonitor describes itself as, "A quarterly, interactive barometer of the health of America's 100 largest metropolitan economies. It examines trends in metropolitan-level employment, output, and housing conditions to look "beneath the hood" of national economic statistics to portray the diverse metropolitan trajectories of recession and recovery across the country.
CNN Money also named Jackson as the 11th best midsized metro area to launch a small business.
Out of the 40 midsized metro areas that were on the list, the Jackson market was had a higher than average number of smaller businesses with 49 or less employees, with some 12,409 compared to the average of 11,214 among other metros. Among other indicators were Jackson's higher than average percentage of population with a bachelor's degree, and a competitive small business growth rate.
"Now downtown Jackson is undergoing a tremendous revitalization, including a shiny new 330,000-foot convention center. Young professionals who appreciate a laid-back Southern lifestyle are bringing new life to the city's reliable economic engine," said CNN Money.
Businessweek Magazine also recently named Jackson as the 11th U.S. metro economy out of 100 it ranked. In its ranking, Businessweek said, "The state capital's job market has remained relatively strong largely because of its government, hospitals, and educational institutions including Jackson State University."
Mayor Harvey Johnson, Jr. said of the various accolades, "This is truly an honor and a testament to the robust development that is ongoing in the Capital City. From the University Place, to the King Edward, upcoming Convention Center Hotel, the Farish Street Entertainment District, the Old Capitol Green and so many other developments in downtown and throughout Jackson, we are truly on the move to becoming a destination city."
Mayor Johnson will soon hire a Small Business Outreach Worker who will work with new and existing small businesses to help them navigate the government system. They will be guided through processes and learn how to gain access to permits, available grants, technical assistance, as well as other available service. This position was created as part of Mayor Johnson's 2009-2010 budget.
Support our reporting -- Follow the MFP.