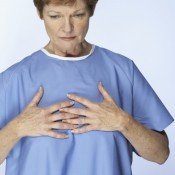 Last week, two separate groups released new recommendations regarding cancer screening for women. On Nov. 16 the U.S. Preventive Services Task Force reversed decades of previous recommendations regarding mammograms to detect breast cancer. Then, on Nov. 20, the American College of Obstetricians and Gynecologists released their new guidelines for Pap smears, a procedure for detecting cervical cancer. Both sets of recommendations raise the age when women should begin getting tests, and increase the time between regular testing.
The task force, a non-partisan 16-member group convened by the U.S. Department of Health and Human Services, advised women to receive their first mammogram at age 50, instead of the previous recommendation of 40. It goes on to increase the time between mammograms to every two years until age 74, instead of having an annual exam. The task force sees no value in continuing mammograms after 75, and it also recommends against self-exams, saying there is no evidence that self-exams are useful in finding or preventing breast cancer. Women in their 40s have a lower risk of developing breast cancer, the task force said, so screening at that age is less beneficial. "The decision to start regular, biennial screening mammography before the age of 50 years should be an individual one," the task force wrote, and should take the "patient's values" into account.
A federal committee of medical experts made similar recommendations for mammograms in 1997, The Washington Post reports. Twelve years ago, the suggestion sparked congressional hearings, resulting in the U.S. Senate unanimously challenging the findings.
"What they are saying is that a careful review of the scientific evidence shows that in younger women of average risk the risks outweigh the benefits of routine screening. Understandably, this is a shocking statement to hear, as it completely contradicts the 'women should get an annual mammogram starting at age 40' recommendation that we've been hearing for the past decade. What many people don't know is that this recommendation to extend screening to women under 50 was fraught with controversy. The decision was not based on evidence; it was based on political will," wrote Dr. Virginia Ernster in the American Journal of Public Health at the time.
Dr. Susan M. Love, a pioneer in the field of women's health, said the task force recommendations are exactly what is needed in health-care reform: recommendations based on solid science and not popularity. Love has long been a critic of excessive mammography, which can expose women to unneeded radiation early in life, and often lead to false positives and biopsies that do not turn out to be cancer.
The Center for Medical Consumers writes on its Web site that the findings are based on solid science. "If you want to make an informed decision about mammography, go directly to the scientific evidence instead of your doctor," the organization says, providing numerous links to back up the new guidelines.
Mississipi ranks No. 47 in the nation for incidents of cancer, according to a new report by the United Health Foundation. Cancer rates have fallen in the last few years, leading some to question the new recommendations.
"I strongly disagree with the notion that preventing the psychological harms and inconvenience caused by false-positive screening results, as implied in the recommendations, outweigh the importance of saving one woman's life. We should not be in the business of rationing care," Eleanor Hinton Hoytt, president and CEO of the non-profit Black Women's Health Imperative, which works to alleviate health disparities for black women through education and advocacy, said in a statement. "Historically, researchers have not studied black women. Black women have not been at the forefront of the breast cancer movement, and our unique health experiences and outcomes have not been factored into policy and advocacy decisions. These recommendations completely ignore the impact of well-known breast cancer disparities affecting us."
The American Cancer Society responded immediately to the task force mammogram recommendations.
"The American Cancer Society continues to recommend annual screening using mammography and clinical breast examination for all women beginning at age 40, said Dr. Otis W. Brawley, chief medical officer of the ACA in a statement. "Our experts make this recommendation having reviewed virtually all the same data reviewed by the (the task force), but also additional data that the (task force) did not consider. When recommendations are based on judgments about the balance of risks and benefits, reasonable experts can look at the same data and reach different conclusions."
Brawley essentially accused the task force of giving a death sentence to some women with their recommendations. "The USPSTF says that screening 1,339 women in their 50s to save one life makes screening worthwhile in that age group," he stated. "Yet USPSTF also says screening 1,904 women ages 40 to 49 in order to save one life is not worthwhile. ... "With its new recommendations, the USPSTF is essentially telling women that mammography at age 40 to 49 saves lives; just not enough of them."
Still, HHS Secretary Kathleen Sebelius says the government's official policy has not changed, and she does not expect insurance companies to their policies at this point.
"What is clear is that there is a great need for more evidence, more research and more scientific innovation to help women prevent, detect, and fight breast cancer, the second leading cause of cancer deaths among women," Sebelius said in a statement.
"My message to women is simple. Mammograms have always been an important life-saving tool in the fight against breast cancer and they still are today. Keep doing what you have been doing for years—talk to your doctor about your individual history, ask questions, and make the decision that is right for you."
As for the American College of Obstetricians and Gynecologists, it now recommends that women delay their first Pap smear to screen for cervical until they are 21, and receive regular testing every two years until age 29. They also advise low-risk healthy women over 30 to limit testing to every three years. The college's previous recommendation was to begin testing for cervical cancer three years after becoming sexually active, or at age 21, with annual screenings thereafter.
The college's new recommendations for cervical cancer screenings have caused less of an uproar, perhaps because the organization was responsible for the previous guidelines and has a history of updating its findings on a regular basis. Dr. Cheryl B. Iglesia, chairwoman of the panel that developed guidelines, told The New York Times that the latest recommendations had been in the works for several years, "long before the Obama health plan came into existence."
Iglesia went on to say that there is more potential for harm in overusing Pap tests. Young women are especially prone to develop abnormalities in the cervix that appear to be precancerous, but that will go away if left alone, she told The New York Times. But when Pap tests find the growths, doctors often remove them, with procedures that can injure the cervix and lead to problems later when a woman becomes pregnant, including premature birth and an increased risk of needing a Caesarean.
The announcements triggered political accusations from both sides of the aisle. Sen. Tom Coburn, R-Okla., who is also a physician, told The New York Times he would continue offering Pap smears to sexually active women, insinuating that the Democratic proposals for health-care reform would likely lead to adopting the new recommendations regardless of patient differences. Democratic Rep. Rosa DeLauro of Connecticut, meanwhile, accused Republicans of "using the new recommendations as a distraction."
Previous Comments
ID

153589

Comment

My grandmother is a two-time breast cancer survivor: she had a complete mastectomy in her late 50s, and another at age 79. While the task force may disagree, I sure as @*$& see value in continuing mammograms after 75.

Author

Deirdra Harris Glover

Date

2009-11-23T14:38:54-06:00
ID

153590

Comment

I'll go with the American Cancer Society any day. I think this is absurd. I have thought for several years now that they should start mammograms earlier, not later. I have known or known of several women who got breast cancer in their late 20s and early 30s. And not recommending self-exams really makes no sense - self exams don't cost anything, and if you're only getting a mammogram every two years, a self-exam could help you detect something on the off years. Or in the years leading up to that first mammogram.

Author

andi

Date

2009-11-23T14:39:53-06:00
ID

153594

Comment

Don't jump to easy conclusions, all. There is much more to all of this, and I'm glad to see that we're (finally) going to have a public discussion about all aspects. I did a lot of research a decade ago on the risks of mammograms/radiation, etc. The bottom line is that mammograms and other radiation are dangerous, too. And this is information that women have simply not been given by the medical establishment. Right here in Jackson, women are often encouraged to have all sorts of surgeries (like hysterectomies) very quickly; it's a huge industry. And, Andi, the problem with not recommending self-exams is much more complex than this story had time to get into. What women's health researchers (like Dr. Susan Love) will tell you is that the BSE has been a way to pass the responsibility onto women -- and that the detection often comes too late. I Googled and found this story I wrote in 1998 based on an interview with Dr. Love. We'll be doing more on all of this soon: The Politics of Breast Cancer.

Author

DonnaLadd

Date

2009-11-23T16:07:00-06:00
ID

153595

Comment

BTW, Deirdra, these guidelines don't apply to women at high risk for breast cancer -- like your grandmother. That's important to understand. These guidelines are about routine mammograms -- that are dangerous in themselves, so it's a balancing act. The L.A. Times just came out with a story that looks at this issue from different angles (and doesn't quote any stupid politicians making stuff up): Somewhat lost in the fracas is the fact that the task force was not suggesting all women under 50 eschew mammograms: The recommendations did not apply to women at high risk for breast cancer. Here's a closer look at some of the risk factors and what mammography can and can't do for women. All doctors agree that mammography is the best test we have and it does save lives, says Dr. Eric Winer, a breast cancer doctor at the Dana-Farber Cancer Institute in Boston and chief scientific advisor of the advocacy organization Susan G. Komen for the Cure. "Where there's disagreement is at exactly what age to start and exactly how often to do a mammogram," he says.

Author

DonnaLadd

Date

2009-11-23T16:13:19-06:00
ID

153596

Comment

I can understand that there is a risk with the radiation. But when it's the best way to detect lumps, we don't really have a choice. Hopefully new technologies will come about to reduce the radiation risk without losing the quality of detection. I also don't totally buy into the "passing the responsibility onto women" thing - yes it does make us responsible, but I don't see that as a bad thing. Most of us do not see our doctors monthly, anyway, so it's up to us the 11 months out of the year that we don't get screened by a professional to make sure nothing strange is going on with the "girls." And I believe that the Cancer Society promotes monthly self-exams with the purpose of early detection, which makes sense. My worry is that insurance companies will not cover some of these things in the future for us younger women just because of these studies. I'll pay whatever I have to for a mammogram if I find a lump and feel it's necessary, but many women won't have that luxury - possibly even if there is a public health care option provided by the government.

Author

andi

Date

2009-11-23T16:26:05-06:00
ID

153597

Comment

But when it's the best way to detect lumps, we don't really have a choice. True, but young women with at low risk for breast cancer need to know that they could be at serious (higher?) risk by having too many mammograms. Making us responsible would be fine if it means saving our lives, or not abdicating other responsibility. I suggest reading Susan Love's take on this; it's not something you're used to hearing, because the medical industry has had a lock on what information is being disseminated on this. They want women to assume that expensive testing is the only way to go (and put the high risk part in fine print). I have breast cancer in my family, and I'm scared of the mammograms I get about as much as the cancer risk because I know a bit about it. You're right: a better way is vital. That is part of Dr. Love's argument: when industry and researchers stop putting the onus on women to detect something late int he game then perhaps more options will be discovered. This all is a sign to me that women's interests are finally being taken more seriously. As for insurance, let's hope we have reform so they cannot refuse to cover any needed health procedure. I'll pay whatever I have to for a mammogram if I find a lump and feel it's necessary, Again, remember that they are talking about routine mammography in these guidelines -- not tests *after* you find a lump. It's really important to get all this straight; the whole thing is already a web of disinformation, which can only hurt women. I fear people aren't going to do their homework and just believe the political hype on this—when it is very likely a sign that they are taking the needs of women more seriously, not less.

Author

DonnaLadd

Date

2009-11-23T16:38:44-06:00
ID

153607

Comment

If you detect a lump in your breast and go to a doctor, and she orders a mammogram, that is a "diagnostic mammogram" and that would be covered by any sane insurance policy. Screening mammograms are a different animal altogether. The mammogram industry is huge as Ladd pointed out, while change is always difficult I'm encouraged by how this government commission took on some sacred cows. But doing less always seems to get you in trouble in the medical world. The problem with screening tests is that for them to be effective, they have to be very sensitive which makes for a large percentage of false positives. False negatives are frowned upon and while some imaging techniques might see more lumps and bumps, you would have a proportionate increase in women with breast scars from unneeded biopsies. After all, the only way to "prove" its not cancer is to biopsy it. My take on this is self exams are probably not harmful, high risk women should continue to maintain their current level of screening and other ladies should decide what they want and inform their doctor accordingly. It will take a few years for the insurance companies to start denying screening mammograms for normal risk women under 50, and between now and then the guidelines may be revised yet again.

Author

GLewis

Date

2009-11-24T00:09:28-06:00
ID

153613

Comment

I understand there is a difference between screening and diagnostic. But as I said, I just worry that because of this study even diagnostic mammograms might not be covered at a certain age, or at least not covered as much as they have been in the past. Maybe that is a totally irrational fear, but it's how I feel. Moreover, with regard to screening mammograms, I am just not comfortable knowing I now may have to wait until I am 50 before getting them. I don't have breast cancer in my family, but I had thyroid cancer myself a few years ago, so the C-word gives me the creeps anyway. So I hope that I will still be able to be screened at an earlier age. Until the Cancer Society comes out saying otherwise, I will stick to what they recommend.

Author

andi

Date

2009-11-24T07:46:27-06:00
More stories by this author
Support our reporting -- Become a JFP VIP.
The news business has changed dramatically in the past year, and we need your help more than ever to keep bringing you important stories about Jackson and the Metro. Become a JFP VIP with an annual membership or you can Sign up as a monthly supporter. Thanks for anything you can do to empower our journalism!