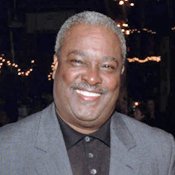 Based on preliminary, unofficial results of yesterday's election, voter turnout was fairly low in Jackson, especially given the highly contested nature of the race for the office of mayor. Overall, about 30 percent of Jackson's nearly 106,000 registered voters cast a vote for mayor in the Democratic primary.
Turnout was highest in Ward 1, with more than 33 percent of the ward's registered voters showing up at the polls, or about 5,400 people. The lowest turnout in the city was in Ward 5, with just over 23 percent voting, or about 3,400 citizens.
Former Mayor Harvey Johnson Jr. and Ward 6 Councilman Marshand Crisler ran an extremely close race. In the end, only 133 votes separated the two front runners, with Johnson gaining a 0.413 percent lead, and 8,892 votes. The two will be battling it out for the top Democratic slot May 19 in a runoff election, with the winner of that race moving on to the general election June 2.
Crisler won in three wards; Ward 6, his former ward, and Ward 7 with just over 30 percent and about 35 percent, respectively, and Ward 1 where he took a commanding lead of more than 52 percent. Johnson won in four wards—2, 3, 4 and 5—with percentages ranging from 30 percent to just over 38 percent.
The distance was small between the third and fourth place candidates as well: 152 votes and 0.473 percent. Incumbent Mayor Frank Melton edged out state Sen. John Horhn for the third place slot, although both trailed the front runners by around 10 percent. Melton's poor showing in the primaries, and the heart attack he suffered just as the polls closed likely signals the immediate end of his career as Jackson's mayor. The Jackson City Council has called a special meeting for 4 p.m. today, May 6, to select an interim mayor the two months remaining in the term.
CORRECTED to add Ward 7 to the wards Crisler won.
More stories by this author
Support our reporting -- Follow the MFP.