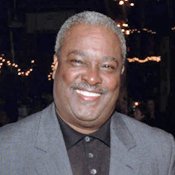 With 85 percent of the vote in for the Jackson's mayoral race, Harvey Johnson and Marshand Crisler are tied with 27 percent, with Mayor Frank Melton in third place with 19 percent. Johnson and Crisler are separated by 180 votes.
Previous Comments
ID

146821

Comment

come on harvey

Author

NewJackson

Date

2009-05-05T19:36:53-06:00
ID

146825

Comment

so why is it "Harvey and Crisler" and not "Harvey and Marshand" or "Johnson and Crisler"?

Author

FriendsofJackson

Date

2009-05-05T20:47:05-06:00
ID

146827

Comment

I'm thinking, because there were two Johnsons in the race (but only one Harvey) and there was only one Crisler. Perhaps not the best form in the world, but acceptable shorthand, certainly. Especially when there's as much going on as there is tonight.

Author

Tim Kynerd

Date

2009-05-05T21:02:13-06:00
ID

146828

Comment

It's "neck-and-neck," though, not "neck-in-neck." But that's a niggle. ;)

Author

Tim Kynerd

Date

2009-05-05T21:03:19-06:00
ID

146830

Comment

Tim, you're as bad as I am. :) I'll go fix it for them.

Author

LatashaWillis

Date

2009-05-05T21:22:32-06:00
ID

146864

Comment

Looking at the votes by precinct, it seems some had a much larger turnout than others. My precinct, precinct 17, had a turnout of 135, with Crisler leading at 55%. Precinct 81 had a turnout of 962, with Harvey at 47%. Precinct 85 had a turnout of 1,002, with Harvey at 38%. Precinct 91 had a turnout of 970, with Harvey at 32%. That leads me to wonder why certain precincts had such a huge turnout while most of the other precincts did not. Anyone have any clue as to why?

Author

chip

Date

2009-05-06T08:26:39-06:00
ID

146870

Comment

I don't know precinct numbers well. Do they break by race? Economics?

Author

DonnaLadd

Date

2009-05-06T08:37:37-06:00
ID

146872

Comment

Precinct 17 is St. James Episcopal Church Precinct 81 is Callaway High School Precinct 85 is Fire Station #26 Precinct 91 is Timberlawn Elementary School I found the results here: http://www.clarionledger.com/article/20090505/MULTIMEDIA/90427042

Author

chip

Date

2009-05-06T08:41:07-06:00
ID

146877

Comment

Precinct 46 - Christ United Methodist Church put up 1,081 votes, with Crisler winning an impressive 53% of the votes... that's a lot.

Author

chip

Date

2009-05-06T09:12:34-06:00
Support our reporting -- Follow the MFP.