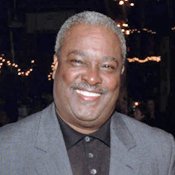 2009 JFP City Election Blog/Archive
2009 City Candidates on Jackpedia - Help update!
[verbatim] Mayoral Candidate Harvey Johnson will host an open house at his campaign headquarters Saturday March 7, 2008 from 10:00 a.m. until 1:00 p.m. The event is open to both the media and public.
"As the candidate with the vision and the experience to move Jackson forward I invite you all to join me at my campaign headquarters in celebrating this exciting time for the city of Jackson," said Johnson.
Johnson's campaign headquarters are located at 4436 North State Street.
Previous Comments
ID

144464

Comment

Harvey we haven't fogot what youdid to people also. Remember McNulty? Why have a open house when we are planning on closing your house with another loss. To Bad! So Sad!

Author

Tony Davis

Date

2009-03-08T13:49:24-06:00
ID

144502

Comment

Tony Davis, Yes, I remember Former Fire Chief McNulty. As a matter of fact, Chief McNulty and his wife were at the Johnson Open House on Sat. so don't start with these trick questions designed to make people think that Johnson did something wrong to him. Support your candidate, whomever he/she may be but, don't do to voters the dirt that was done during the last election when far too many people fell for short sound bites and blatant lies. Please, let us allow the facts to be the tone and spirit of our discussions. Since we are jogging memories, remember that frank melton showed up at the Upper Level with Chief McNulty. frank insisted that the Upper Level be closed for violations of any kind and gave McNulty a directive. When McNulty did not find any violations, he was systematicall fired. frank melton was the Mayor of the City then, not Johnson.

Author

justjess

Date

2009-03-09T14:44:35-06:00
ID

144516

Comment

Tony. You are posting things that are unconfirmed; thus, I am closing that post. If you have information that should be investigated, please send it to Adam Lynch. To everyone: Do NOT post allegations here that we have not already independently verified. They will be deleted. If you have information that you believe should be made public, then go through the proper channels and send it to us here at: [email protected] along with sources and contact info, and we'll take it from there.

Author

DonnaLadd

Date

2009-03-09T18:22:35-06:00
More stories by this author
Support our reporting -- Follow the MFP.