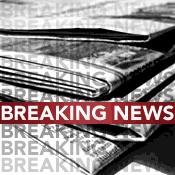 The Gannett Corp., owner of The Clarion-Ledger, a newspaper in Mississippi, took a dramatic hit in the stock market today as its stock price plummeted 24 percent in one day, closing at $2.22 a share, the Gannett Blog reports:
Gannett shares dived 24% today, closing at $2.22, another new low in the newspaper crisis, amid a wave of selling over the past five trading sessions. GCI's tumble came only a month after the stock breached the $5 mark, on Feb. 3. Today's key closing data:
* Volume: 15.6 million shares vs. 7.4 million average
* 52-week high: $31.86
* 52-week low: $2.21 (set today)
* Change from year ago: down 93%; (S&P: down 48%)
* Dividend yield: 7.21%
* Gannett's market value: $507 million
Like other newspapers in the Gannett chain, The Clarion-Ledger has dramatically cut positions in recent months (25 percent), forced employees to take unpaid furloughs and cut sections and the space it devotes to news coverage.
Previous Comments
ID

144303

Comment

Standard & Poor's has cut Gannett stock to "junk" status. The company's stock value has dropped 90 percent in a year: Its ratings outlook on Gannett is negative, and it has assigned the company a recovery rating that indicates negligible recovery for lenders in the event of a payment default. "The downgrade of the corporate credit rating reflects a worsening pace of expected decline in advertising spending in both Gannett's newspaper publishing and broadcasting businesses due to deteriorating levels of economic activity in the U.S. and U.K.," Standard & Poor's said in a statement.

Author

DonnaLadd

Date

2009-03-03T18:43:14-06:00
ID

144304

Comment

Bloomberg reports today that Gannett may start closing newspapers, perhaps beginning with the Tucson Citizen. And: March 3 (Bloomberg) -- Gannett Co., owner of the USA Today newspaper, fell to its lowest level in more than 34 years in the first full day of trading after the rating on its debt was cut to junk status by Standard & Poor's Gannett slumped 70 cents, or 24 percent, to $2.22 at 4 p.m. in New York Stock Exchange composite trading, the lowest price since Nov. 4, 1974, according to Global Financial Data in Los Angeles. The stock has lost 93 percent in the past 12 months. Standard & Poor's yesterday reduced its rating on McLean, Virginia-based Gannett's debt to BB, two levels into non- investment grade, from BBB-, citing declining advertising sales.

Author

DonnaLadd

Date

2009-03-03T18:46:31-06:00
ID

144306

Comment

Darn. Couldn't happen to nicer bunch.

Author

Ironghost

Date

2009-03-03T21:17:11-06:00
ID

144311

Comment

They could save money by cutting Ann Coulter's stupid column. I assume she doesn't write that idiocy for free. George Will I can tolerate because he sometimes makes a little sense.

Author

FreeClif

Date

2009-03-04T09:14:09-06:00
ID

144313

Comment

I wasn't aware that Tucson had another newspaper, called the Arizona Daily Star, so losing the Citizen wouldn't be that big a blow to newspaper readers there. Or they could also read the Arizona Republic from nearby Phoenix.

Author

golden eagle

Date

2009-03-04T09:20:37-06:00
ID

144315

Comment

They also have a good alternative paper.

Author

DonnaLadd

Date

2009-03-04T09:46:08-06:00
ID

144319

Comment

I agree Whitley, why they print that garbage from Coulter is beyond belief - it's opinionated trash, and not one sentence is based on any intelligently-formed opinion from facts... WHY?? Is the defacto first lady of the GOP?

Author

lanier77

Date

2009-03-04T12:01:58-06:00
ID

144322

Comment

Alert the media: The Clarion-Ledger finally started throwing the Northeast Ledger in yards on my street in Fondren, and surrounding streets, THIS morning. They've been saying for months that the rag goes to every house in many zip codes, including mine, and it just hasn't been. Now, why they think they forcing a crappy tabloid onto Jacksonians by trashing their yards is going to save them is beyond me. I've heard that they're now mailing VIP Jackson to certain households, but not all of Jackson. Betcha I can guess what many of those households have in common.

Author

DonnaLadd

Date

2009-03-04T12:55:08-06:00
ID

144326

Comment

They still print Coulter? Good Lord. George Will makes sense, or a David Brooks, or any conservative who FACT CHECKS!

Author

DonnaLadd

Date

2009-03-04T13:26:34-06:00
ID

144336

Comment

Or any conservative who doesn't hurl childish insults towards Democrats or wish that Timothy McVeigh would've bombed the New York Times.

Author

golden eagle

Date

2009-03-04T17:17:05-06:00
ID

144376

Comment

Looks like the TDN Goliath scheme and the MetroDrunk pictures may not be paying off. More bad news yesterday for The Clarion-Ledger's daddy: GCI's stock recently traded for $2.10, down 11%, as shares hit another new low, while battling to stay above the $2 line. Today's dive has cut Gannett's total market capitalization to just $480 million, Google Finance is now reporting. The Dow Jones industrials and the S&P 500 index are both off more than 3%. It would be easier to feel sorry for them had they not dumped on Jackson for years, ignored its own archives and endorsed Melton, and then tried to make us and other local papers pay them for our own distribution spots. That corporation made a precarious bed for itself.

Author

DonnaLadd

Date

2009-03-05T13:07:07-06:00
ID

144377

Comment

Check out this comment under that link: Gannett's practice of buying and disemboweling newspapers of every last vestige of journalistic excellence has put the company's stock in the discount bin. The recession only accelerated the tailspin. Gannett's business plan of gouging advertisers for space alongside fluff, press release rewrites and poorly written and researched stories guaranteed the company's doom. Too bad the company didn't sell some of its papers in 2007 to high bidders like Zell and Tierney. Instead, it's gutting its papers even further. By the time it decides to sell its papers, they won't be worth much. I'll give all my Gannett stock for the Westchester papers.

Author

DonnaLadd

Date

2009-03-05T13:09:01-06:00
ID

144379

Comment

In the long run this is probably great news for the newspaper industry. When these crappy corporate-driven rags start to fade away, it will create opportunities for people who haven't forgotten why so many people still actually give a damn about print newspapers if they're done right and actually contain news that's relevant.

Author

kudzuking

Date

2009-03-05T13:21:46-06:00
ID

144381

Comment

Agreed. The medium will continue to shift, but the problem with Gannett, etc., is they don't understand that quality journalism and writing is important, regardless of how you deliver it. They think only the delivery mechanism matters, and are death-spiraling as a result. It's fine to do Web work, etc., but you still have to *deliver* quality.

Author

DonnaLadd

Date

2009-03-05T13:44:11-06:00
Support our reporting -- Follow the MFP.