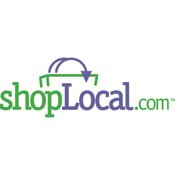 When the Jackson Free Press launched our Web site and published our first print edition in September 2002, we immediately started urging our readers to "Think Global, Shop Local." The phrase—which to us means to be concerned about the whole world but take care of your home city by supporting locally owned businesses—was even the headline on the cover of one of our earliest issues. It was the theme of a fashion shoot we did at the then-new Greater Belhaven Market.
We printed up stickers and gave them out to local businesses. We immediately started the "Best of Jackson" competition to bring attention to locally owned businesses. We started reporting about how big-box retailers take too much money out of the city, and leave the city without a second thought when their corporate parent tells them to.
We also pointed out that one of the worst corporate offenders in these parts was our "local" newspaper, The Clarion-Ledger. In recent months, we've seen just how devoted that corporation is to both keeping jobs here and doing good local reporting.
Gannett, the paper's owner, has been guilty of the local-washing scam for years—and in the most blatant way. I remember well seeing a ShopLocal.com ad pop up on The Clarion-Ledger's website a few years back. For about a minute, I thought the mega-corporation was finally catching up on the need to put locally owned businesses front and center. Of course, I was wrong.
Remarkably, the company sees nothing wrong with slinging around the phrase ShopLocal (yes, it's trademarked) in order to promote ... wait for it ... big-box retailers like Wal-Mart and Office Depot. When you click to ShopLocal.com, it recognizes your zip code and re-directs you to the Jackson page. There, you quickly see what they are calling "local": CVS, Target, Best Buy.
There isn't a Lemuria or a Cool Al's or a Cups ad in sight on the page.
Gannett first combined corporate forces with the Tribune Company (which owned 42.5 percent) and McClatchy (15 percent)—two more huge media companies—to hide national big-box advertising under the guise of "local." Then, in July 2008, Gannett bought ShopLocal LLC outright, calling it "the top marketing and database services company for most major retailers in the USA."
The press release crowed: "ShopLocal's industry-leading SmartProduct business solutions (SmartCircular, SmartMedia, SmartDelivery and SmartCatalog) enable more than 100 of the nation's top retailers, including Target, Best Buy, Home Depot, CVS, Albertson's and Sears, to deliver highly interactive, targeted and localized promotions to shoppers via the Internet, mobile phones and any other digital environment."
I'm still not seeing Lemuria in there.
Look out, local media outlets, though. The release said that the three media conglomerates are still combining advertising forces in other ways to beat us: "The companies remain partners with Gannett in a number of ventures, including CareerBuilder, Classified Ventures and Topix.net. Tribune and Gannett also jointly own Metromix, a national network of local entertainment Web sites, and are partners in quadrantOne, an online advertising venture."
In other words, nothing "local."
Through ShopLocal, the goal seems to go far beyond getting consumers into big-box outlets (and finding a way to get shopping circulars out as their newspaper subscriptions plummet): It is also a way to help these big-box outlets track you and what you're buying: "ShopLocal, the leader in multi-channel shopping and advertising services, offers a complete suite of innovative solutions that connect advertisers and consumers -- online and in-store."
Afraid, yet?
"The end result will be a deeper, richer customer database, marketing and sales strategies that connect with advertisers' needs and access to broader ad networks. This is a strategic win for everyone involved," said Jack Williams, president of Gannett Digital Ventures, in the press release.
Well, maybe not a "win" for the little man and the community he works hard in.
Still, Gannett is banking on these kinds of national digital efforts to save the company, as newspaper readership and advertising drops dramatically. A July 15, 2009, company press release announced that "[r]evenue tied to Gannett's digital holdings, which include PointRoll, ShopLocal, Planet Discover, Schedule Star, Ripple6 and a majority stake in jobs site CareerBuilder, was $142 million compared to $20 million the year before."
Thus, Gannett's digital jobs are safe for now: "Operating expenses were $123.9 million for the digital segment, which has been largely shielded from the massive layoffs that have continued through recent weeks."
Gannett Digital has escaped the fate of its newspapers: "One reason digital can avoid the kind of job reductions that have hit Gannett's 84 community newspaper division is because of other cost cutting."
Then the bad news: "This segment's operating revenues slid 25.8 percent to $1.1 billion. ... Ad revenues were 32 percent lower in Q2, coming in at $753.1 million. Specifically, retail declined 23.7 percent, national was 22.4 percent lower, and classified was down 44.9 percent."
So let's break it down: A huge newspaper corporation that has long shirked its news-gathering responsibilities and suffered shrinking readership and advertising is putting its eggs in the "digital" basket, relying on misleading "local" ad campaigns that actually hurt local businesses in the communities its newspapers supposedly serve. Nice.
The morale: A media corporation is local-washing in order to stay alive as its newspapers fail. Thought you should know.
Previous Comments
ID

151112

Comment

Be sure to see how ShopLocal (tm) responded to this story, as well as my response to them.

Author

DonnaLadd

Date

2009-08-21T13:10:49-06:00
Support our reporting -- Follow the MFP.