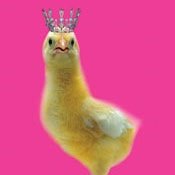 All checks to: Center for Violence Prevention; silent auction 6 to 10 p.m. Saturday
Click here to donate to the Center through Paypal
Call 601.362.6121 ext. 16 or e-mail [e-mail missing] to sponsor or arrange for donation pickup.
Non-smoking, 18+, more info: http://www.jfpchickball.com
On July 24 and 25, 2009, the Jackson Free Press will hold its 5th Annual Chick Ball to raise money for the city's first domestic abuser intervention program. This year's event again will be held at the Red Room at Hal and Mal's restaurant and brewery at 200 S. Commerce Street in downtown Jackson. Proceeds go directly to the Center for Violence Prevention, which offers services and support for families in a domestic violence situation in the Jackson metro area and surrounding communities. The Center has a 24-hour crisis and referral line to assist with immediate needs and trained personnel to provide wide range of references and resources.
The 2009 Chick Ball events begin with a one-woman play and singer-songwriter showcase on Friday night. The play, "The Scutley Papers," written by Jamie Wax and directed by Diana Howell of the Fondren Theatre Workshop, chronicles one woman's experience in an abusive relationship and her ultimate emergence as a writer. The essence of the play, shared in a self-reflective manner, is a view into the struggle to find the courage to leave an abusive relationship. The doors open at 6:30 p.m. with the show starting at 7 p.m.
On Saturday night beginning at 6 p.m., the Chick Ball will celebrate the triumphs of the domestic violence survivors, as well as the creative talents of women artists and musicians. The events features a full line-up of female musicians and spoken-word artists, and ends with a DJ. Attendees can play games for prizes, including participate in "Pick-up Chicks" and "Pro-Chick Runway," as well as complete for blingiest outfits. A silent auction of art and gifts will help raise funds.
Tickets prices are $15 for the Friday night play and singer/songwriter showcase, and $5 Chick Ball admission. Tickets for door prizes donated by local merchants are $5 each. You can buy a ticket for the entire weekend, which includes two door prize tickets, for $25 at the door or in advance by credit card at this Brown Paper Tickets link.
Sponsorships are still available, and we can accept art and prize donations up until July 24. However, donations received by July 15 will be photographed and/or listed in the big JFP Chick Issue shopping guide on July 22.
Performance line-up:
6:30 St. Bridgid
6:50 Spoken Word Janine Julia
7:05 Hot Tamales
7:25 Spoken Word Blaque Butterfly
7:40 Time to Move with Lady Mary
8:00 Spoken Word Queen
8:15 The Paper Dolls
8:35 Awards
8:50 Lizz Stroud
9:10 Spoken Word June Hardwick
9:25 Bellydance
9:45 Announcements
10:00 Tenia Sanders
10:20 Spoken Word Lyrik
10:35 Infinite
11:35 DJ
List of Sponsors (As of July 22, 2009)
Diva $2,500+
Care + Clinics (IN)
Goddess $1,000
Ted Nuttall
Professional Staffing Group--Jane Sanders-Waugh and Elizabeth Robinson
Queen $500
Hal & Mal's
Princess $250
Magnolia Roller Vixens
Jackson Progressives
Kathy Nester
Dr. Ann Myers
Staffers Inc.
ACLU of Mississippi
Oshun Imports
Emily McCaffrey
Chick/Rooster $50
Jack Criss
Tom Head
NTCA - National Tile Contractors Assoc.
Patricia Bullock Williams
Jane Sanders-Waugh
Mindy and Body Inc.
Diana Howell
Pilates for life
Mayor Harvey Johnson and Kathy Johnson
Beth E. Downs
Rebecca Starling
Dawn Dugle
Jackie Warren Tatum
Magnus Eklund
Butterfly Yoga
Joyce Dorteh
Mississippi NOW
Jackson Police Officers Association
A HUGE THANKS to our generous silent auction donors and food donations.
Mississippi Braves
Ritz Salon
Mary Kay Cosmetics Representative
Mandy Anderson
Russell J. Christie
Bella Donna Dolls
Oshun Imports
Gail Gettis
CGM Designs
Alma Motley of Dream Beads
Village Package Liquor Store
Borders Flowood
Roz Roy
Mori Luggage
Tangle
One Blu Wall
BearCreek Herbals
Academy of Kung Fu
Sumati Thomas of Too Darn Haute Jewelry
Shoe Bar at Pieces
Symbiotic
SummerHouse
Village Beads
Sneaky Beans
Janice Cameron of Cups
St. James Episcopal Church
Ted Nuttall
Jill Conner Browne and the Sweet Potato Queens
Shondra Macklin (a.k.a Blaque Butterfly)
Lemuria
Mary Moment Photography
Domino's Pizza
Castlewoods Barber
LaMorne's Dance & Fitness
David Adkins, D.C. Adkins Chiropractic
Latitudes By Griffin & Egger
YMCA Reservoir
YMCA Flowood
Kali Horner of A Man's Hands
Kosmos
Magnus Ekland
Fondren Nails
Donna Ladd, Shut Up and Write!
Jackson Free Press
Carolina Whitfield-Smith; Whitfield-Smith Piano Studio
Fitzgerald's Restaurant
Buji Spa
Marion Carpenter
Janice Jordan
Joyflow Yoga
Stephanie at LaCru Salon and Tan Spa
YMCA Northeast Jackson
Pilates For Life
Viking Cooking School
Pan-Asia Restaurant
Liz Henry Jewelry
Crossroads Film Society
Jackson Zoo
Elizabeth Owens
Classy Tips Nail Spa
Broadstreet Bakery, Sal & Mookie's and BRAVO!
Hippymama (Monique Davis)@Lumpkins Bar-B-Que
The Orange Peel
T'Beaux Crawfish and Seafood
Fondren Theatre Workshop
Darren Schwindaman
Jim Craig, Attorney with Phelps Dunbar LLP
Jerry Palmer of Recycled Pots
Ginger Williams
Lisa King
Laurie Isbister
Nathan Bruce
Monogramming by Andrea Jones
Elemental Healing
Alecia Edney
David McCarty
Lynette Hanson
Tom Murray
Charles Smith
Shannon Valentine
BirdOfParadox.com
Lori Smith
Mike Ramsey
Rosemary Jones
Jackie Warren Tatum
Stephen Evans
Horizon Casino-Hotel in Vicksburg
Tony Davenport
Elizabeth Robinson--Blues Candy
The Face and Body Spa
Cut It Out
Trio
Voncele Savage
Hickory Pit
Tokyo Express
Old Venice
Olga's
Steam Room
Bon Ami
Marble Slab
Tejano's
Julep
Crazy Cats
Tony's Tamales
Rainbow
Pizza Shack
Lumpkins BBQ
Dyann Gunter
Joy McAllister
Castlewoods Barber
Sara Evans
Revell Hardware
Good Samaritan/NUTS
Kristen Guinn/Jodie Badon
Chandelier
Previous Comments
ID

149644

Comment

Buy your annual JFP Chick Ball membership card here: gets you into ALL JFP Chick Ball weekend events, July 24 and 25, two prize raffles, plus year-round discounts to JFP and Chick events. Click here to purchase right now. It all goes to the cause!

Author

DonnaLadd

Date

2009-07-15T17:45:27-06:00
ID

149797

Comment

I'm excited!

Author

caroline

Date

2009-07-18T15:00:17-06:00
ID

150092

Comment

What a *great* Chick Ball. Thanks to the hundreds of attendees, artists, businesses, restaurateurs and others who made this the biggest on, yet. Also, a shout-out to the media outlets that joined the cause and covered the event and helped raise money to fund the Duluth Model in Jackson: WLBT, WAPT, MPB Mississippi Edition (plus Web chat), Mississippi Happening on WLEZ, WJSU, WLOX on Coast (picking up WLBT story) ... am I missing anyone? As for on-site coverage, WLBT was the standout, showing up both Friday and Saturday nights, and airing this story last night about the Chick Ball and the cause. And they did a different piece Friday to get people there Saturday. Yay, WLBT!

Author

DonnaLadd

Date

2009-07-26T18:26:30-06:00
ID

150093

Comment

Oh, and Tom and Lisa from State Street Posts were there last night to do "Bunny's Fashion Report." ;-)

Author

DonnaLadd

Date

2009-07-26T18:29:22-06:00
ID

150094

Comment

Amen--that was a great party!

Author

Tom Head

Date

2009-07-26T21:31:50-06:00