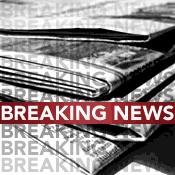 The Associated Press is reporting that former NFL quarterback Steve McNair, formerly of Mount Olive, Miss., is dead:
Former NFL quarterback Steve McNair and a woman were found shot to death Saturday inside a residence in Nashville, police said. Nashville police spokesman Don Aaron confirmed that authorities were called to a condominium and found McNair and a woman shot to death inside. Aaron said police don't yet know the circumstances of the shootings.
"I don't have any answers for you now as to what's happened, who's responsible," Aaron said.
Aaron said police tentatively have identified the woman but did not release her name.
"There are persons who were around the complex today, visitors, who have been taken to headquarters for questioning, just to see what they know, what they may have seen," Aaron said. "No one is in custody right now."
The condominium where the bodies were found is one that McNair was known to frequent, but police spokeswoman Kristin Mumford could not say whether he was the owner.
Detectives from the police department's centralized homicide unit were on the scene.
McNair played 13 seasons in the NFL and led the Titans within a yard of forcing overtime in the 2000 Super Bowl, which they lost 23-16 to the St. Louis Rams. He also played for the Baltimore Ravens before retiring in April 2008.
Previous Comments
ID

149313

Comment

I blopgged about it, too. This is so sad. I wonder who could have done this, and why.

Author

LatashaWillis

Date

2009-07-04T17:10:15-06:00
ID

149314

Comment

This is so very shocking. He was one of the toughest NFL players I ever saw play the game. RIP, Steve.

Author

golden eagle

Date

2009-07-04T17:12:11-06:00
ID

149315

Comment

Prayers to his loved ones. So tragic.

Author

DonnaLadd

Date

2009-07-04T17:15:15-06:00
ID

149316

Comment

Very sad indeed. I met Steve a couple of times, once at Alcorn and a 2nd time in V'burg. He was was joy to watch during his Alcorn years and a damn good NFL player. I feel bad for his family.

Author

Jeff Lucas

Date

2009-07-04T17:17:59-06:00
ID

149317

Comment

The word "hero" is overused in sports, but Air McNair was a hero on the field and, more importantly, off of it. After Hurricane Katrina, he spearheaded a relief drive that ultimately delivered 20 tractor-trailer loads of supplies to the Mississippi Gulf Coast. And that was just the beginning of the help he sent to Mississippi. The Sporting News recounted McNair's relief efforts when it put together its good guys list in 2005.

Author

Doctor S

Date

2009-07-04T22:02:47-06:00
ID

149325

Comment

ok, so no one is saying it. maybe i will get hated on for this, but are we overlooking the elephant in the room? this "hero" was a married man who it now seems was indeed in an affair. it also seems maybe his wife may have found out about this affair like the rest of us did? he and his wife celebrated their anniversary last week for god's sake. i can't attach the hero tag to someone who has done this to their family. but maybe that's just me and i'm deluded by past family experience. i could be wrong.

Author

2599

Date

2009-07-05T21:56:05-06:00
ID

149326

Comment

2599, you can never be wrong about who you, personally, see or don't see as a hero. But the worst time to say you don't see somebody as a hero is right after their passing.

Author

Tom Head

Date

2009-07-06T03:55:48-06:00
ID

149329

Comment

I was talking about Steve McNair the public figure. As a football player and philanthropist, he did heroic things. As for McNair's personal life, I wouldn't presume to accuse or excuse him.

Author

Doctor S

Date

2009-07-06T08:54:09-06:00
ID

149330

Comment

I understand both sides of it 2599, Tom, and Doc. In my book McNair is a hero. I thought him to be a classy player and a good person off the field. Like the biblical character David, who was " a man after God's own heart"; but, yet had issues with adultery and other sins even murder, McNair like all of us was not perfect. This does not excuse his wrong; however, it certainly does not negate the many positive things he did in life and his many accomplishments.

Author

Powerman

Date

2009-07-06T09:14:32-06:00
ID

149332

Comment

More details from CNN: (CNN) -- The death of former NFL quarterback Steve McNair was a homicide, though police said Sunday they have not classified the death of woman who was involved in a romantic relationship with him. Police found McNair, 36, and Sahel Kazemi, 20, fatally shot in a condominium in downtown Nashville, Tennessee, Saturday afternoon after receiving a phone call about an injured person. McNair was shot twice in the head and twice in the chest, while Kazemi was shot once in the head, Nashville Metropolitan Police Department Spokesman Don Aaron told reporters Sunday after announcing the autopsies were complete. Asked whether the shooting was a murder-suicide, Aaron said investigators had ruled out nothing. "I would expect that it would be a number of days before the classification is placed on Miss Kazemi's death," he said. McNair, a married father of four, and Kazemi "apparently were involved in a dating relationship over the past several months," Aaron said. [...] McNair's body was found seated on a living room sofa, Aaron said. A semi-automatic pistol was found under Kazemi's body, which was on the floor, he said. The Bureau of Alcohol, Tobacco, Firearms and Explosives was assisting local authorities in tracing the gun, Aaron said. Witnesses told police that McNair had been at the Blue Moon Lagoon Bar and the Loser's Bar, both Nashville establishments, late Friday into early Saturday, Aaron said. Staff and management of both bars will be interviewed, he said. Neighbors said a Cadillac Escalade driven by Kazemi -- registered to her and McNair -- was already in the condominium parking lot when McNair arrived at about 1:30 a.m. "The presumption is she was there when he arrived," Aaron said. Police are also interviewing Kazemi's former boyfriend, Aaron said.

Author

LatashaWillis

Date

2009-07-06T10:12:32-06:00
Support our reporting -- Follow the MFP.